Business Briefs
The latest personnel changes and company news.
Mar 7th, 2018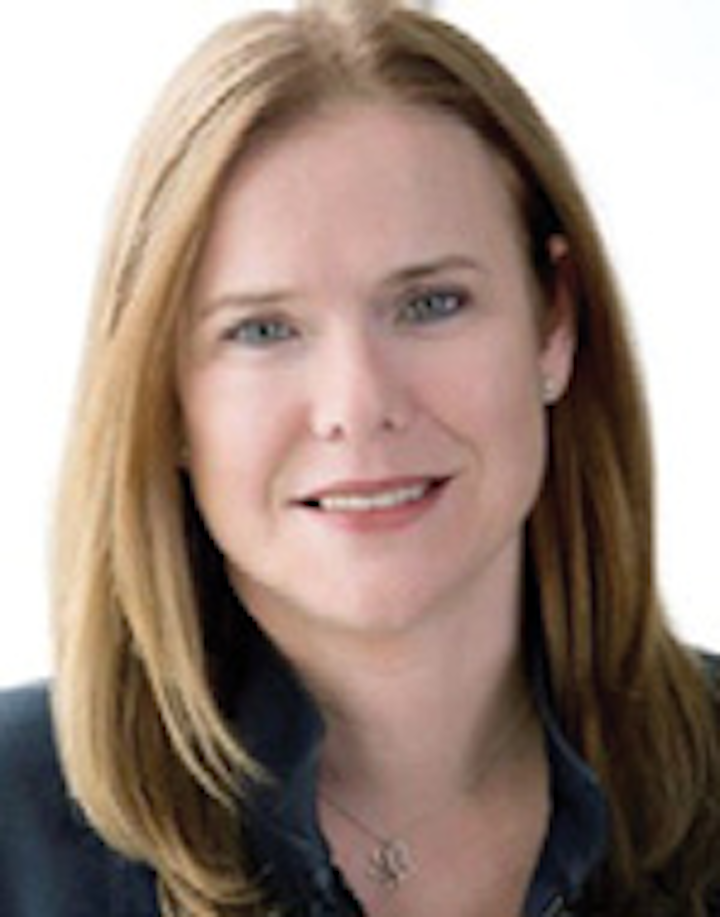 People
David W. Williams has retired as chairman, president and CEO of Noble Corp. plc. The board of directors has elected Julie J. Robertson as his successor. 
Melbana Energy Ltd. has appointedRobert Zammit as CEO. He succeeds Peter Stickland, who has resigned as managing director and CEO for health reasons. He will continue to support the company in a part-time capacity and has been invited to remain on the board as non-executive director and has agreed to consult to the company as required.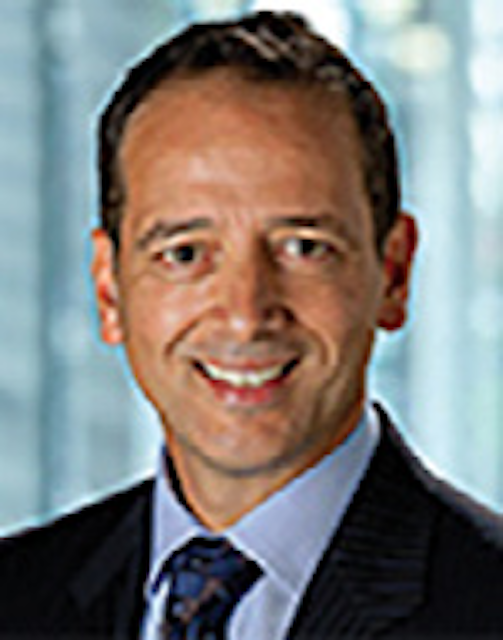 Zammit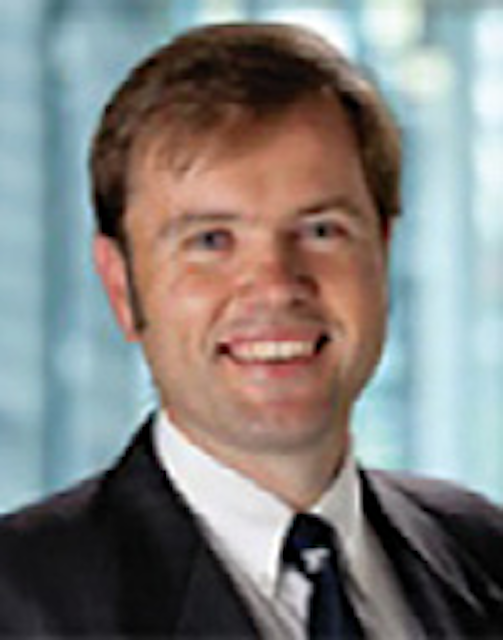 Stickland
Qatargas has namedSheikh Khalid Bin Khalifa Al Thani as CEO.
Ray Riddoch has taken over as co-chair of the Oil & Gas UK board.
Subsea 7 has appointedStuart Fitzgerald as executive vice president strategy and commercial and will be a member of the executive management team.
OMV Petrom S.A. has appointedChristina Verchere president of the executive board and CEO.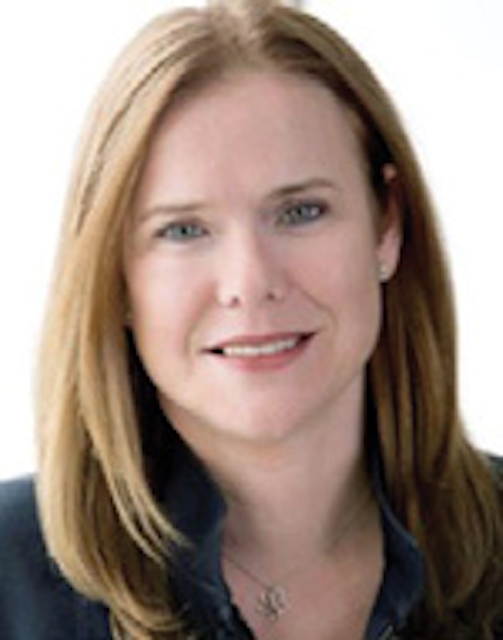 Verchere
After 10 years, API President and CEOJack Gerardwill step down in August 2018.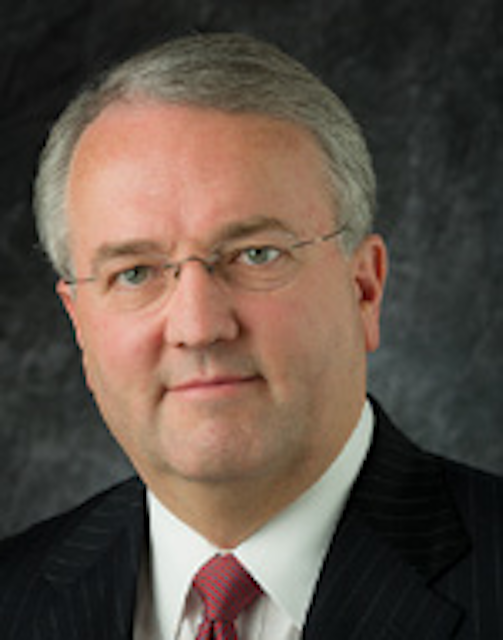 Gerard
Maria Moraeus Hanssen has taken over as CEO and chair of the board of management of DEA.
Europa Oil & Gas (Holdings) plc has namedSimon Oddie as non-executive chairman and Brian O'Cathain as a non-executive director.
Chris Ong Leng Yeow, CEO of Keppel Offshore & Marine Ltd., has joined the KrisEnergy Ltd. board of directors as a non-executive director. He will serve on the Audit and Risk Management Committee and Nominating Committee.
The Energy Industries Council has appointedHugh Saville as chairman of the board of directors.
The Oil & Gas Authority has appointedBill Dunnett as chairman of the Technology Leadership Board, Nick Terrell as chairman of the Exploration Task Force, and Jon Graham as chair of the Asset Stewardship Task Force.
Dunnett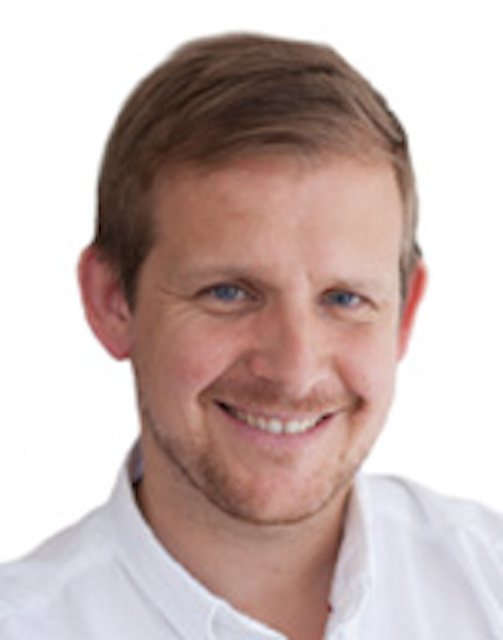 Terrell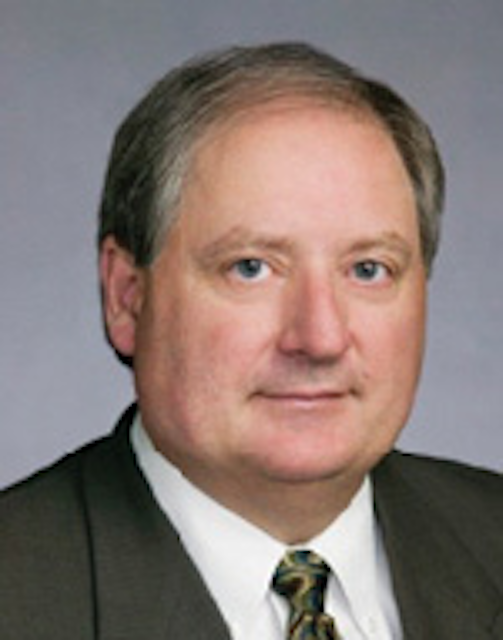 Graham
EM&I Group has appointedPat Lawless as CEO and Neil Woodcock as regional general manager for the Europe and Africa region.
Borr Drilling Ltd. has appointedPatrick Schornto its board of directors.
Dr. Linda Capuano has become the US Energy Information Administration's ninth administrator.
Bassoe Offshore has appointedSimen Skaare Eriksen as a senior partner.
Capt. Adarash Kumarhas resigned as CEO and executive director of Emas Offshore Ltd.
McDermott International Inc. has appointedIan Prescott as vice president, Asia. He will also be a member of the company's Executive Committee.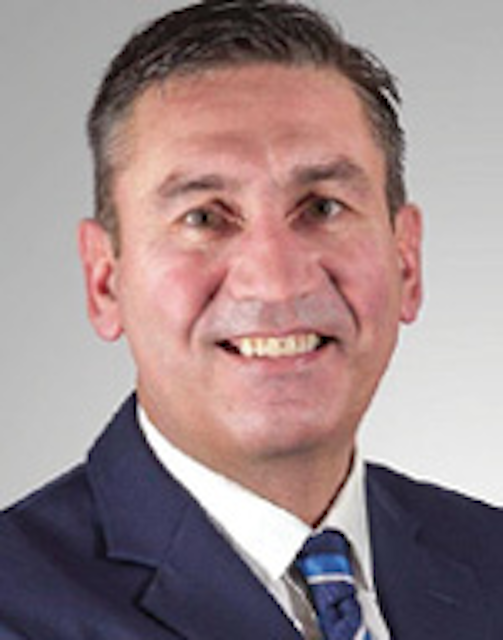 Prescott
Subsea North East has appointedBruce Heppenstall as chairman. He succeeds Andrew Hodgson.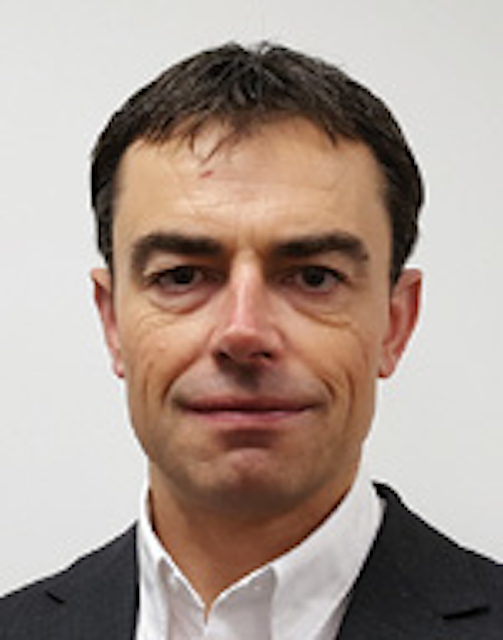 Heppenstall
Eskil Jersing has resigned as CEO of Sterling Energy plc.
BMT has hiredGuy Tomlinson as group capability and strategy director.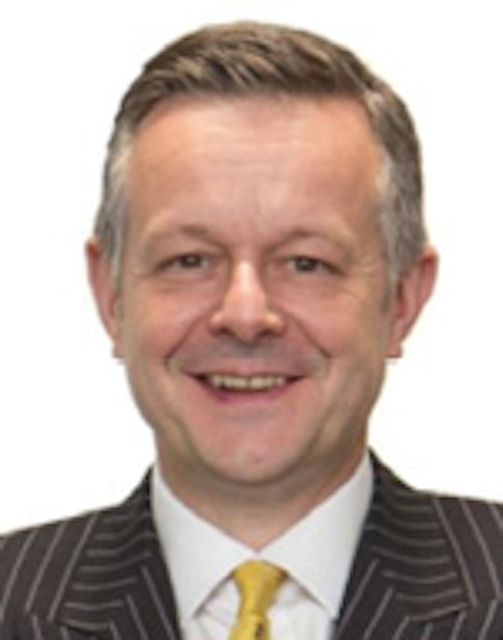 Tomlinson
Helix Energy Solutions Group Inc. has appointedGeoffrey Wagner as executive vice president and chief commercial officer.
ENGIE Fabricom UK has promotedRichard Webster from COO to CEO. He succeeds Wichard Huigen.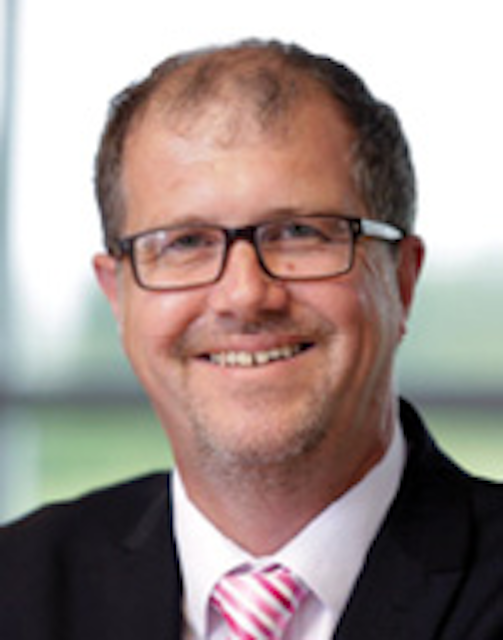 Webster
Chris Kuykendall and Linda Villa have joined Umbilicals International as sales manager and procurement manager, respectively.
KCA Deutag has hiredAlbert Allan as senior vice president of RDS, its rig design and engineering subsidiary.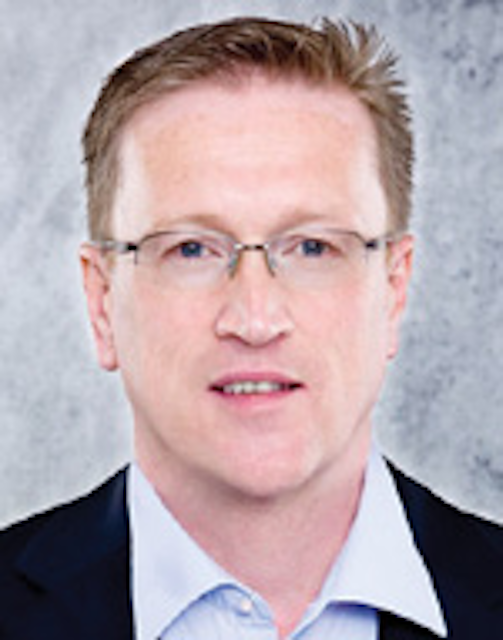 Allan
Paul Chittenden has joined Flexlife as business development manager.
HENDERSON has appointedJames Lank as president and COO.
Eric Houston has joined Xodus Group as environmental impact assessment manager.
Dr. Clayton Smith has joined Newpark Resources as vice president, Stimulation Product Line.
IHS Markit has appointedLance Uggla as chairman and CEO, and added Nicoletta Giadrossi and John Browne to its board of directors.
DNV GL – Oil & Gas has appointedBen Oudman as regional manager for Continental Europe, Eurasia, Middle East, India, and Africa.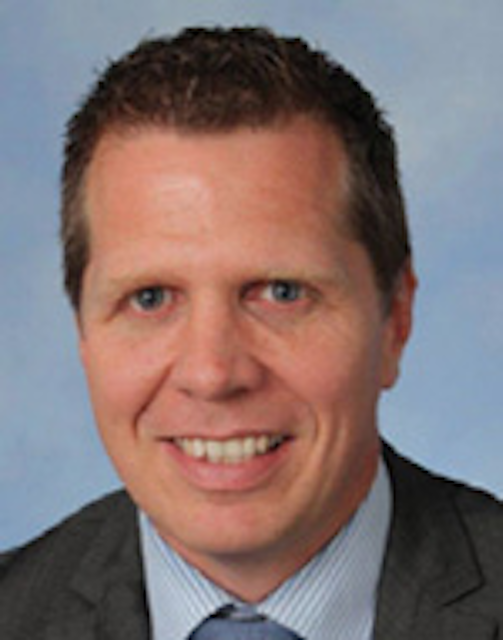 Oudman
Gavin Booth and Thomas Karlsen have joined Pipetech as as sales manager for UK and Holland and sales manager of Scandinavia, respectively.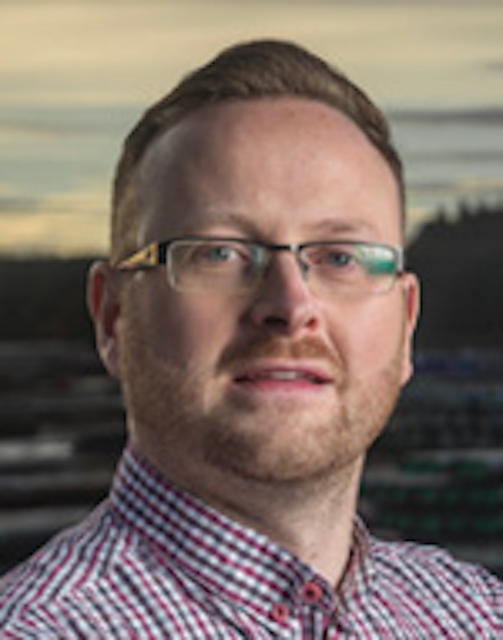 Booth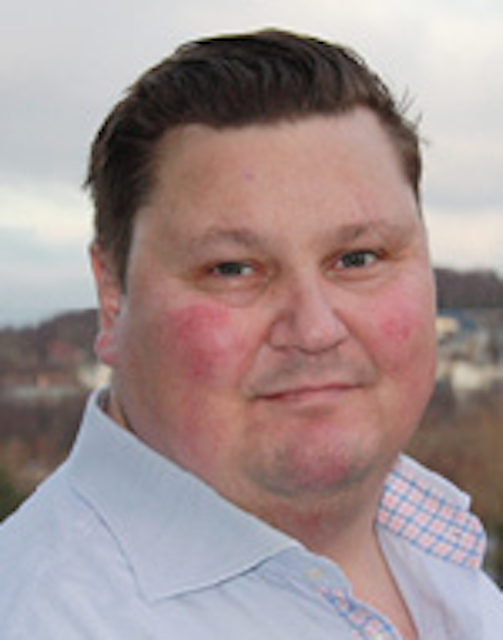 Karlsen
PG Flow Solutions has promotedSteve Paulsen to CEO.
Greensea has appointedMatthew Parrilla as robotics engineer.
CSA Ocean Sciences (Trinidad) Ltd. has appointedCandice Leung Chee as CEO, Carlyle Kalloo as director, and Rameez Persadas operations manager.
Company News
McDermott International Inc. and CB&Ihave agreed to combine in an all-stock transaction to create a vertically integrated onshore-offshore company, with an engineering, procurement, construction, and installation (EPCI) service offering and technology portfolio. Upon completion of the transaction, McDermott shareholders will own about 53% of the combined company on a fully diluted basis and CB&I shareholders will own 47%. The transaction includes CB&I's Technology business and former Engineered Products business. The transaction has been approved by the boards of both companies and is expected to be completed in 2Q 2018. It remains subject to regulatory antitrust approvals, approval by McDermott's and CB&I's shareholders, and other customary closing conditions. Following completion of the transaction, the combined company will be headquartered in the Houston area.
Transocean Ltd. shareholders have approved the acquisition of Songa Offshore SE.
Qatar Petroleum has started operations at Qatargas, following the latter's recent integration with RasGas. The two companies had been responsible for exploration and production of gas and LNG from the giant offshore North Field. The main shareholders are ExxonMobil, Total, ConocoPhillips, and Shell. Qatargas is now the sole entity exporting Qatari LNG worldwide.
Mark Tool and Elite Elastomers have entered into a joint venture focused on the research, development, and end-use application for complete elastomeric subsea high-temperature thermal insulation systems. The systems can be installed via three methods: s-lay, j-lay and reel-lay. The newly formed company named MTE will initially focus on the Gulf of Mexico.
TheWorld Oil and Gas Councilhas named ExxonMobilas the2017Explorer of the Yearin recognition of excellence and innovation in the global energy industry.
Eni has started up its new HPC4 supercomputer at its Green Data Center in Ferrera Erbognone, 60 km (37 mi) from Milan. The system will quadruple the company's computing power, providing 18.6 Petaflops at peak. This, combined with the HPC3 supercomputing system already in operation, lifts the company's computational peak capacity to 22.4 Petaflops.
Enpro Subsea has secured financial support from EV Private Equity. It aims to further develop its patented flow access module technology and to build up its flow intervention services and decommissioning capabilities.
NPCC has signed a memorandum of understanding with Petrojet to jointly identify and execute new oil and gas projects in Egypt and elsewhere.
FairfieldNodal has completed an agreement to purchase the assets of UK-based geophysical services provider WGP Group.
Aker BP has awarded Aqualis Offshore a five-year frame agreement. This involves provision of marine warranty surveyor and marine services to the operator's fixed platforms, mobile units, and subsea field facilities offshore Norway. The contract scope comprises load-outs, transport, installation, towage, moorings, rig moves, and vessel inspections.
Schlumberger has decided to exit the marine and land seismic acquisition market, and turn its WesternGeco product line into an asset-light business following a review.
Seafox has contracted Hatenboer-Water to provide two reverse osmosis water maker systems. These will desalinate seawater into potable water on the four-legged, self-elevating jackup platform Seafox 7, used for accommodation, construction, maintenance and well services.
Petrofac's Engineering and Production Services division has started a new three-year offshore manning services contract for Chevron in the UK North Sea. This involves provision of operations, maintenance, and construction personnel to the Captain wellhead protector platform and FPSO; the Alba North platform and floating storage unit; and the Erskine platform.
Weatherford International plc's sucker-rod manufacturing facility in Greenville, Texas, has achieved certifications of quality management systems from the American Petroleum Institute (API Q1) and the International Organization for Standardization (ISO 9001:2015) with zero nonconformities.
C-Innovation, LLChas formed a turnkey subsea projects group.
Endress+Hauser has partnered with Angus Measurement Services, TechnipFMC, and Vector Controls to collaborate on digital oilfield technology.
Tiger Rentals has completed the acquisition of the equity of Production Management Industries from Superior Energy Services. Terms of the transaction were not disclosed.
Oceanteam and Royal IHC (IHC) have executed a signing protocol, under which IHC will acquire all outstanding shares of Oceanteam subsidiary KCI the Engineers B.V.IHC plans to maintain KCI, a specialist in offshore and renewables energy engineering, as an independent operating company which will continue to serve external clients while also working on IHC projects. At the same time, Oceanteam will retain access to all intellectual property in relation to its vessels, carousels and other facilities, and to KCI's engineering capabilities through a long-term service level agreement between IHC and Oceanteam. This should provide the company with all necessary engineering support to pursue further growth of its Solutions and Shipping divisions.
Engineering services groupEnerMech has taken a majority stake in Aberdeen-based maintenance, inspection and integrity specialist MInteg Ltd.
Oceaneering Australia Pty Ltd. has formed a partnership with NDT Tech Ops to provide asset integrity services, including integrated inspection, non-destructive testing, and evaluation services, in Australia. They will deliver integrated services from Oceaneering's purpose-built facility in Jandakot.
Oil States International Inc. has completed its acquisition of GEODynamics Inc.
Independent Oilfield Services (IOS) has won two contracts worth more than £12.5 million ($16.9 million). The Sumitomo Corporation Europe has awarded the company an eight-year contract for oil country tubular goods (OCTG) management and inspection services, while Odfjell Drilling has commissioned the company to perform management and inspection of drill pipe.
Oil and gas asset management software developerArnlea has secured three contracts in the northwest Europe area. Two are five-year contracts from two North Sea operators for deployment of the company's mobile software inspection and maintenance product Intrinsix Ex for use on 16 facilities. In addition, Shell in Ireland has ordered Intrinsix Ex and Intrinsix I&M, a general inspection and maintenance tool.
Emerson has acquired ProSys Inc., a global supplier of software and services that increase production and safety for industries including oil and gas.