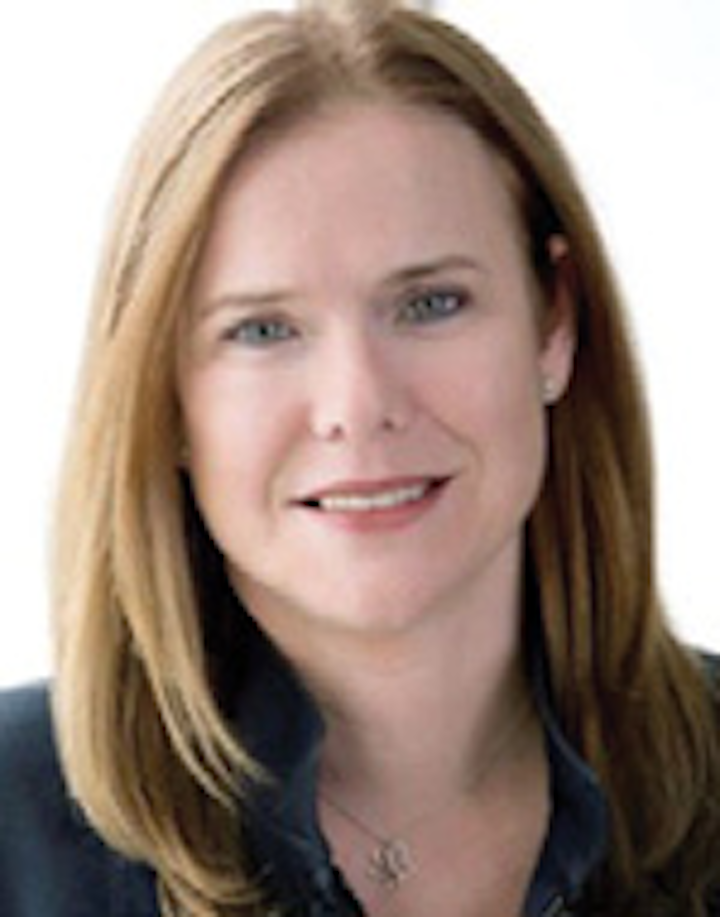 People
BP has appointedSusan Dio as chairman and president of BP America, effective May 1, 2018. She succeeds John Mingé, who will move to chair the National Petroleum Council study into carbon capture utilization and storage. He will retire from BP in March 2019.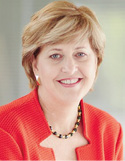 Dio
Kvaerner has appointedKarl-Petter Løken as president and CEO.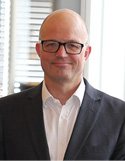 Løken
Spirit Energy has appointedNeil McCulloch as technical and HSE director.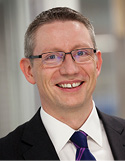 McCulloch
Frames has appointedFrans B. Roozendaal as CEO.
Mark W. Albers, senior vice president of Exxon Mobil Corp., has retired after more than 38 years of service.
Woodside has appointedMeg O'Neill as COO. She succeeds Mike Utsler.
CGG has appointedColette Lewiner, Mario Ruscev, and Philippe Salle to its board of directors.
Apache Corp. has appointedDavid Pursell as senior vice president, Planning and Energy Fundamentals.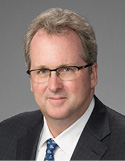 Pursell
Tom Henrik Sundby has joined Magseis as CFO.
CGX Energy Inc. has hiredMichael Stockinger as project operations manager. He will design the company's next exploration well on the Corentyne block offshore Guyana.
The global executive leadership team of the combined McDermott International and CB&I will includeDavid Dickson as president and CEO, Stuart Spence as executive vice president and CFO, Richard Heo as head of North, Central and South America, Tareq Kawash as head of Europe, Africa, Russia and the Caspian, Ian Prescott as head of Asia Pacific, Linh Austin as head of Middle East and North Africa, Daniel McCarthy as head of Technology, Brian McLaughlin head of Commercial, Jonathan Kennefick as head of Project Execution and Delivery, Scott Munro as head of Corporate Development, Steve Allen as head of Human Resources, John Freeman as head of Legal, Gentry Brann as head of Communications, and Tony Brown as head of Integration.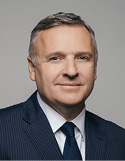 Dickson
Douglas L. Foshee and M. Elise Hyland have been elected to the Marathon Oil Corp. board of directors.
DEA Norge has appointedJon Sandnes as managing director.
Lou Dennis has joined SeaRobotics Corp. as director of programs.
Dennis
IFS has hiredDarren Roosas CEO.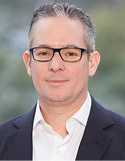 Roos
Jerry M. Brooks has retired from Dril-Quip Inc. after 26 years. He most recently served as vice president of Investor Relations.
Brian Tienzo has been named CEO and CFO of Golar LNG Partners, and Graham Robjohns has been appointed as CFO and Deputy CEO of Golar LNG.
Weatherford has appointedAngela A. Minas to its board of directors.
Technical Toolboxes has appointedDrew Lafleur as chief technology officer.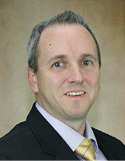 Lafleur
Danos has promotedDavid Decuir as technical solutions manager.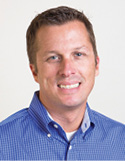 Decuir
RED Engineering has appointedWill Hopps as lead engineer, Magnus Campbell as principal engineer, Barry James as senior engineer, and Adam Lockett as design engineer.
The National Subsea Research Initiative has appointedTony Laing as director of research and market acceleration.
Andrew Imrie has joined M2Subsea as global sales and marketing director.
The European Subsea Cables Association has electedStephen Dawe as chairman.
ME Group has appointedMartijn Blansjaar as general manager for its Cathodic Protection & MGPS Division.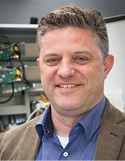 Blansjaar
Well-SENSE has appointedTad Bostick as Western Hemisphere commercial director.
Bostick
MODEC has appointedTakeshi Kanamori as a director and executive vice president.
Company News
Total has completed its acquisition of Maersk Oil, first announced last August. The transaction lifts Total's 2P/2C reserves and resources by around 1 Bboe, and increases its production by roughly 160,000 boe/d in 2018 and by more than 200,000 boe/d early in the 2020s. As a result, Total now claims to be the second-largest operator in the North Sea with an output of 500,000 boe/d by 2020, with a new stronghold in the Danish sector.
Statoil's board plans to change the company's name to Equinor, reflecting its transformation to a broader energy company. The name is formed by combining "equi" – as in "equal" and "equilibrium," with "nor," highlighting the company's Norwegian background. Assuming formal approval on May 15, the process will then get under way of rolling out the new title.
McDermott International Inc. and CB&I have received antitrust clearance in Russia for their proposed combination. With this clearance, the companies have received all the required competition authority approvals for the transaction. The merger remains subject to approval by McDermott's and CB&I's shareholders, completion of financing and other closing conditions. It is expected to be completed in 2Q 2018.
Petrobras has initiated the opportunity disclosure stage concerning the transfer of its 100% interests in the Piranema and Piranema Sul fields offshore Brazil. The company is offering its entire rights in the maritime concessions Piranema, a producing field, and the undeveloped Piranema Sul field, both in deepwater in the Sergipe-Alagoas basin.
Wärtsilä has acquired Transas, a digital solutions provider headquartered in the UK. Transas is said to be a global market leader in marine navigation solutions that include complete bridge systems, digital solutions and electronic charts. The company is also a leader in professional training and simulation services, ship traffic control, as well as monitoring, and decision-support tools.
Oceaneering International Inc. has acquired Ecosse Subsea Ltd., a provider of offshore engineering, seabed preparation, route clearance and trenching services for about £50 million ($69 million). Headquartered in Aberdeen, Scotland, Ecosse builds and operates seabed preparation, route clearance and trenching tools for submarine cables and pipelines on an integrated basis that includes vessels, ROVs, and survey services.
SBM Offshore has contracted TMC Compressors of the Seas (TMC) to supply the marine compressed air system for the Liza FPSO. Under the contract, TMC will provide a large compressed air system consisting of three 400-kW frequency-controlled instrument air compressors, two 86-kW feed air compressors, with associated air dryers and filters. Delivery is expected during 2Q 2018.
Software specialistArundo Analytics has teamed up with ABB to form what the duo claim are the first cloud-based virtual multi-phase flow meters (MPFMs) for the offshore oil and gas industry. ABB has employed broad physical modeling and simulation experience to deliver analytical insights, including modeling flows of individual phases of various intermingled fluids in a single stream. These flows are typically measured with costly MPFMs. The new cloud-to-cloud solution will provide connectivity between ABB Ability and Arundo's Composer and Fabric software to offer a more affordable and reliable option to oil and gas operators. The 'virtual flow meter' is designed to provide analytics to help facilities derive real-time data to allow the user to better understand the constituent properties of any stream of produced fluids.
Ocean Visuals and Miros have agreed to jointly offer remote sensors for oil spill detection and verification. They claim the combination of complementary detection and verification sensors will be unique, addressing all aspects of surveillance, detection, and verification of oil spills. Miros' radar and IR-based surveillance and detection system detects and tracks oils spills over large areas, while Ocean Visuals' HLIF LiDAR provides high resolution point measurements for detection and verification. Both companies favor use of sensors that can be easily mounted on vessels and topsides.
Wood and Nigeria-based Dorman Long Engineering have signed a memorandum of agreement to jointly provide maintenance services in the Gulf of Guinea. This will involve supporting the maintenance of offshore and onshore oil and gas facilities across the asset life cycle, with a focus on greater efficiencies and innovations, Wood said. Dorman Long Engineering claims to be the sole West African company to consistently retain ASME certification, in addition to being IS09001-certified. Its specialties include engineering, materials management, fabrication, galvanizing, asset management, and brownfield and marine maintenance.
AgileTek has launched AgileDat, a business division focused on software development, cloud architecture, data science, monitoring and The Internet of Things.
Statoil has committed to establishing two new centers in Bergen for drilling operations and integrated operations support. These will help the company achieve its goals of increasing value from its operated fields offshore Norway by more than $2 billion pre-tax between 2020 and 2025. From this year onwards, both centers will gradually be connected to all the company's installations on the Norwegian continental shelf, and between now and 2020, the company plans to spend NOK1-2 billion ($128-255 million) on digital technology to improve its operations. The first fields to be connected to the integrated ops facility will be Gina Krog and Grane in the North Sea and Åsgard in the Norwegian Sea. The drilling center will target more cost-effective and better geoscience support for drilling operations, as monitoring and control of offshore well path drilling will be moved from offshore installations to a joint geoscience operations center. It will also lead to cost savings due to a reduced need for transport and offshore stays. The drilling center should be ready to support its first operations this fall.
SUEZ NWS has signed a strategic partnership agreement with CNOOC Energy Technology to broaden their long-term cooperation and pursue further environmental projects in the oil and gas industry. Since July 2017, the two companies have operated a 50-50 joint venture, SUEZ NWS Environmental (Hainan) Co., concerning the Dongfang chemical wastewater treatment plant. They now plan to extend their association to CNOOC's oilfield development projects and petrochemical facilities in China and elsewhere. This will cover water, wastewater, sludge, hazardous waste and gas management for oil and gas production, in terms of engineering and construction, upgrades and retrofits, project operation and management, and equipment manufacture.
Return to Scene Ltd., part of James Fisher and Sons plc has appointed Liwa Petroleum and Industrial Supplies LLC as its official agent for Abu Dhabi.
Framo, Maritime Partner, Norbit Aptomar, and NorLense have formed the OSRV (Oil Spill Recovery Vessel) Group to offer a comprehensive oil spill response service. OSRV's package is said to cover all needs, from detection and containment to oil spill recovery, all conducted with equipment claimed to be capable of responding to any challenges that may occur. Aptomar's radar and infra-red camera identifies and produces an overview of the oil slick, while Maritime Partner's high-speed vessels can be used to deploy equipment such as booms. Recovered oil is contained with booms supplied by NorLense, then transferred to a vessel equipped with Framo's TransRec oil skimmer system.
Subsea Technologies Ltd. has secured a Norwegian patent for its Xtreme Release Connector for subsea riser connections. The system, claimed to have no maximum disconnect angle, is said to give a vessel's crew sufficient time to respond to challenging scenarios without the risk of becoming stuck to the wellhead or damaging the connector.
TechnipFMC has agreed on a collaboration with Magma Global to develop a new type of hybrid flexible pipe (HFP) for use in offshore applications. The two companies expect the HFP to deliver increased strength and fatigue performance, and weight/cost reductions, for subsea fluid transport. TechnipFMC will also acquire a minority stake in Magma Global.
SBM Offshore has contracted Hatenboer-Water to supply water treatment equipment for the FPSO for ExxonMobil's Liza field development offshore Guyana. The vessel is currently under construction at Keppel Shipyard in Singapore. To deliver the required volume of domestic and drinking water, Hatenboer will provide two reverse osmosis type fresh water generators with re-hardening filters producing 80 tons of fresh water daily. Fresh water will be distributed from the storage tanks and passed through multiple disinfection technology cycles in order to ensure 100% safe hot and cold drinking water at the user points.
BP has contracted Prosafe's semisubmersible accommodation vessel Safe Caledonia to support operations at the Clair Ridge platform west of Shetland. The five-month, $13.5-million contract, due to start by the end of May, involves providing gangway-connected operations to assist hookup and commissioning activities.
Fara Holdco, owner of the Bibby Offshore group of companies, has agreed to merge Bibby with Rever Offshore. Rever's subsidiaries include CECON Contracting, an international subsea and offshore contractor, and two vessel companies that own both the Cecon Excellence and Cecon Sovereign.