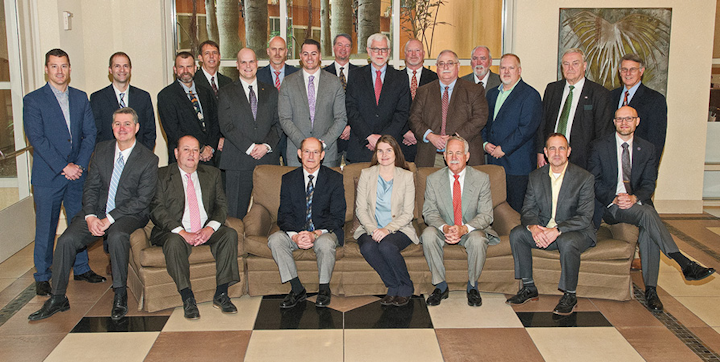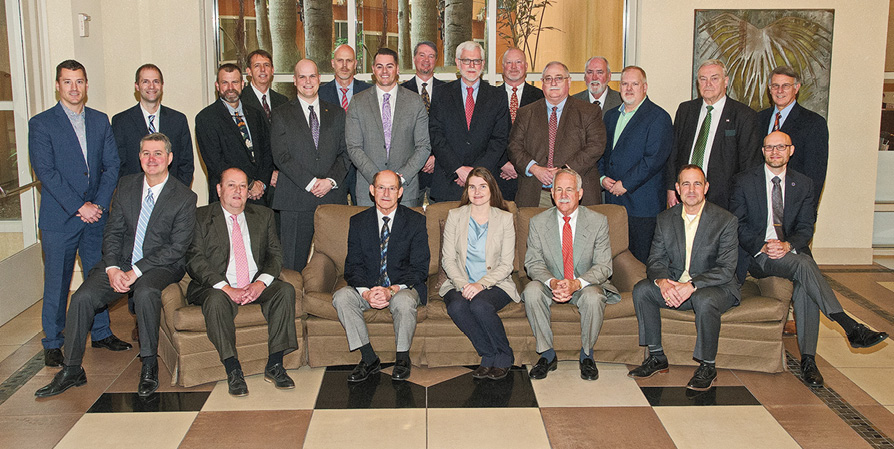 2018 Topsides, Platforms & Hulls Conference Advisory Board
Standing from left to right: Bryan Burkett, Anadarko; Conference Director David Paganie, Offshore; Alec Johnson, Petrobras; David Brubaker, Keystone Engineering; Jonathan Brewer, Stress Engineering Services; Eric Van Dijk, SBM Offshore; Nathan Davidson, Williams; Mike Patterson, Noble Energy; Advisory Board Chairman Curtis Lohr, Shell Alumni; Kevin Raatz, Jacobs Engineering; David Castle, Hess; James Deaver, OFD Engineering; Jeff Dice, Jeff Dice Consulting; Peter Lovie, Peter M. Lovie; Renard Falcon, Chevron
Sitting from left to right: Eric Wensel, Wood; Boyd Howell, MODEC; Stafford Menard, Audubon Engineering; Loriana Morris, KBR; Murry Burns, Consultant; Matt Sellers, Kiewit Offshore Services; Lars Ronning, Statoil
Not pictured: Mike Clarke, Murphy E&P; Tad Mulder, Schlumberger; Scott Key, WorleyParsons; Thomas Kolanski, BW Offshore
Topsides, Platforms & Hulls
The eighth year of the Topsides, Platforms & Hulls Conference & Exhibition was held at the Moody Gardens Hotel & Convention Center in Galveston, Texas, from Feb. 6-8, 2018. The event attracted 736 attendees and featured presentations covering technical issues, business challenges and future trends, plus showcased an exhibition of products and services from key engineering firms, contractors, suppliers and service providers.
TPH 2018 Advisory Board Chairman Curtis Lohr presents the Best Presentation award to Shwetha Ramkumar from ExxonMobil.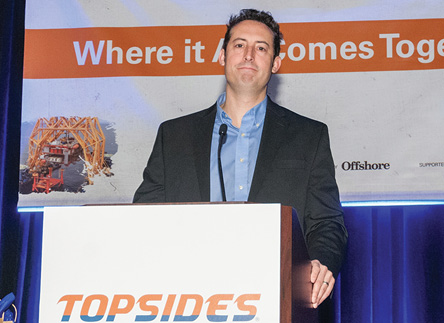 Best Presenter award winner Joseph Gayneaux from Anadarko.
Shwetha Ramkumar, Team Lead - Fractionation and Separation, ExxonMobil Upstream Research Co., won the best presentation award for "cMIST: Novel, Compact Dehydration System." Joseph Gayneaux, Engineering Mgr., Operations Systems and Technology, Anadarko Petroleum Corp., won the best presenter award for "The Lucius Amine Plant Project."
The annual event will return to Galveston on Feb. 5-7, 2019, and will be co-located with Deepwater Operations.
People
Heerema Marine Contractors has appointedKoos-Jan van Brouwershaven as CEO and Wijnand Tutuarima as CFO.
Dr. Nicholas Cooper has resigned as CEO and executive director of Ophir Energy. The company has appointed Alan Booth as interim CEO and executive director.
Anadarko Petroleum Corp. has appointedMitch Ingram as executive vice president, International, Deepwater & Exploration. The company also announced that Ernie Leyendecker, formerly EVP, Exploration is retiring after more than 30 years in the oil and natural gas industry.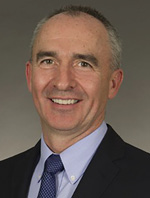 Tap Oil Ltd. has appointedDamon Neaves as chairman.
The CGG board of directors has electedPhilippe Salle as chairman of the board.
The American Petroleum Institute has namedMike Sommers as president and CEO.
The Nautical Institute has electedCaptain Nick Nash as president.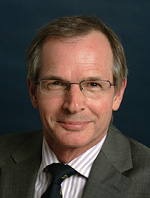 Tullow Oil plc has appointedDorothy Thompson as independent non-executive director and chair-designate.
Hurricane Energy plc has appointedSteven McTiernan as non-executive chairman.
The Saipem board of directors has electedStefano Cao as CEO.
Apache Corp. has namedBen C. Rodgers as vice president, Treasury. Kregg Olson, executive vice president, Corporate Reservoir Engineering, plans to retire effective Aug. 1, 2018. Apache has named Dave Pursell as his successor.
Mark Duncan,Colin Smith, and Salvatore Cutino have joined EnerMech as senior vice president Americas region, technical director, and regional director for Africa, respectively.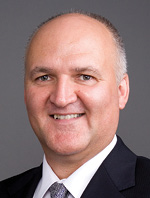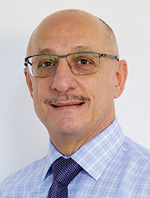 The Petrobras board of directors has electedRafael Mendes Gomes as director of Governance and Compliance.
DeepOcean has namedØyvind Mikaelsen as CEO.
Petroplan has appointedPhilippa Barnesas CEO.
David Currie has joined Proserv as CEO.
The National Ocean Industries Association (NOIA) board of directors has electedJohn Gellert as chairman and Richard Clark as vice chairman for the upcoming 2018-2019 term. Gellert is the CEO of SEACOR Marine Holdings. Clark is a founder of Deep Gulf Energy, and he has served as its president since its inception in 2004. In addition, NOIA has promoted Justin Williams to senior director digital and public affairs.
Aquaterra Energy has promotedGeorge Morrison to Group CEO and James Larnder to managing director.
The Oil & Gas Authority has appointedFrances Morris-Jones as the interim chair.
KrisEnergy Ltd. has appointedChan Hon Chew as a member of the Audit and Risk Management Committee and Chris Ong Leng Yeowas a member of the Remuneration Committee.
Jeffrey L. Didas has been elected as president of NACE International.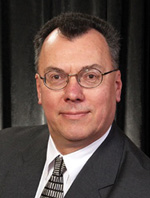 Three60 Energy has namedWalter Thain as CEO, North Sea.
Derek Lynch has joined Sonardyne International Ltd. UK as global business manager for marine vessel systems.
Paul Braiden has joined BiSN as operations manager.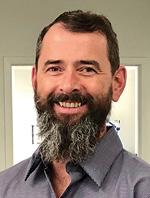 CNOOC Ltd. has appointedWang Dongjin as a non-executive Director and a member of the Remuneration Committee.
Debra Valentine has joined the Lamprell board as senior independent director. She replaces Ellis Armstrong.
Pipetech has hiredFrank Andersen as general manager Scandinavia.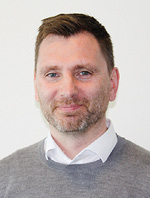 Project Development International Ltd. has appointedMurray Scott as subsea manager and Steph Kiltie as decommissioning manager.
Tendeka has appointedPaul Guilfoyle as sales engineer for Canada.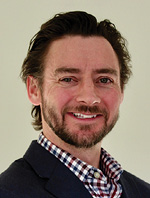 NOF Energy has namedAndrew Mills as its new chairman.
Gabriel L. Ellisor has joined the Energy XXI Gulf Coast Inc. board of directors.
Wellsite Fishing and Rental Services LLC has hiredRyan Henderson as executive vice president.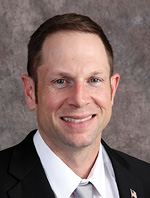 Trelleborg has appointedRalph Wu as sales manager for China.
Xodus has hiredSimon Allison as operations director for the APAC region.
Acoustic Data has appointedMike Mannering as chairman of the board.
Dave McGinlay and Paul Crichton have joined First Marine Solutions as business development director and sales and marketing manager, respectively.
Oilfield Helping Hands has appointedWilliam Markus as its first executive director.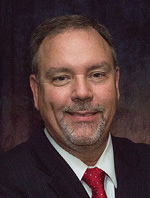 OEM HTL Group has appointedBob Fogerty as group technical director.
Christa Klein has joined InterDam Americas Inc. as vice president sales
GA Scotland has appointedEddie Young as managing director.
Mike Mooney has joined Rawwater as business development manager.
Company News
Maersk Drilling AS has awarded Aqualis Offshore UK Ltd. a global framework agreement for the delivery of offshore consultancy services and specific supplier personnel services. Under the agreement, Aqualis Offshore will provide marine warranty services including location and towage approvals. Any of the company's 19 offices around the world can be requested to support Maersk Drilling's operations.
TheUnderwater Centre in western Scotland has secured industry support to safeguard its future. Oil & Gas UK, Subsea 7, TechnipFMC, Premier Oil, and Highlands and Islands Enterprise will jointly provide much of the assistance, and the center will now operate as a not-for-profit company. Senior representatives of Subsea 7, TechnipFMC, and Premier Oil will join the center's board. The restructure will ensure the industry can continue underwater training and subsea equipment trials at the facility.
Nexen Petroleum UK has awarded TWMA a five-year contract to provide drilling waste management and associated services for various programs in the North Sea. TWMA will assign more than 50 personnel to this contract which started at the beginning of the year. It is providing drill cuttings processing offshore and onshore, the service including its EfficientC technology for drill cuttings transfer and distribution, and TCC RotoMill thermal processing technique for drill cuttings treatment.
Rosneft has opened an office at the new International Center for Research and Development in Qatar.
Aker BP has extended by two years CHC Group's contract to provide helicopter services to the Valhall field in the southern Norwegian North Sea. The contract now runs until September 2021. CHC will provide two AS332L aircraft for this operation – one located offshore on the Valhall PH platform and the other, a back-up aircraft, based at Sola Airport, close to Stavanger. 
Gardline Surveys Inc. has been renamed Ocean Geo Solutions.
Gulf Island Fabrication Inc. has completed the sale of its South Yard in Ingleside, Texas, to a subsidiary of Buckeye Partners for $55 million.
Sparrows Group has appointed heavy lifting equipment supplier Superkrane as its sole agent in Indonesia.
Wood, Cisco, and Roue Consultores have opened the Oil and Gas Advanced Technology Centre in Naucalpan, Estado de Mexico.
Ampelmannhas opened an office in Hamburg, Germany.
BlueFin and Emerson have signed a working partnership agreement to deliver the Roxar gauge technology to the US Gulf of Mexico region. The partnership will deliver a combined offering of Emerson's Roxar downhole pressure and temperature gauge technology coupled with BlueFin's installation services and chemical injection systems.
Titan Subsea Innovations LLC has been approved as a qualified vendor for the Response to Underwater Pipeline Emergencies consortium.
Simwave has opened its 5,000-sq m (53,820-sq ft) maritime training center in Barendrecht, the Netherlands.
Proserv has completed a successful financial restructuring program to help secure its long-term future. This involved a debt-for-equity exchange and injection of $50 million. Its two largest lenders - KKR and funds managed by Oaktree Capital Management, L.P. - will both become owners of the company, the arrangement leaving Proserv largely debt-free. In addition, the company recently opened its new purpose-built Centre of Excellence within Great Yarmouth's Beacon Park.
ICR Integrity Ltd. has opened an office and operational facilities in Houston. In addition, ICR has partnered with HJ Stauble to deliver pipeline and structural maintenance, integrity, corrosion and repair solutions in Trinidad & Tobago.
Offshore Technical Compliance has opened a new office and training facility in Houston.
Variable Bore Rams Inc. has opened a new facility in Kermit, Texas.
ADES International Holding has secured a $140-million standby credit facility (KSA Facility) from Saudi Arabia's Alinma bank. The drilling contractor plans to use this to finance acquisition of three operational offshore jackups from Nabors Industries, further to an agreement last December, and potentially of other rigs that can operate in Saudi Arabia. This is in addition to a $450-million facility arranged recently by the Bank of America Merrill Lynch and the European Bank for Reconstruction and Development.