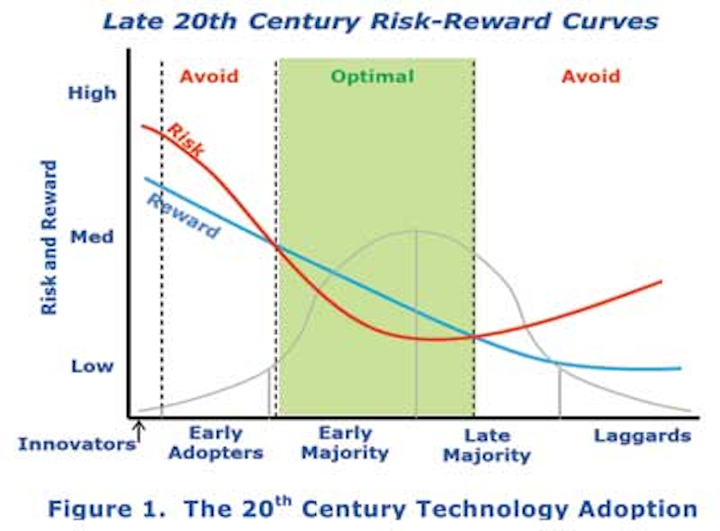 Leveraging information technologies for the upstream environment
Greg Gorbach
ARC Advisory Group
New information technologies such as cloud computing, mobility, social technologies, Internet of Things, big data/analytics, and 3D visualization have been getting a lot of attention in the industrial community. The reason is that each of these technologies has the potential to disrupt and radically change the way owner-operators do business. Still, even with all today's talk of the "digital oil field," owner-operators tend to be conservative and slow to embrace new information technologies. When they do, they often demand concrete references from industry pioneers before even considering any information technology investment.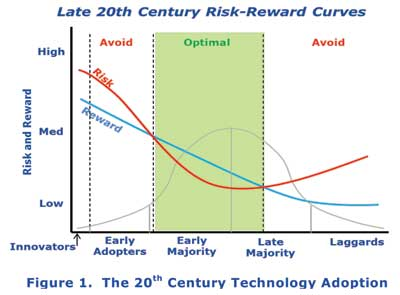 However, this go-slow strategy can be far riskier than anticipated. New information technologies may disrupt not only existing practices in offshore platforms, but also entire business processes throughout the supply chain and across the value network. They can do so in fairly short order. The upstream environment is increasingly dynamic and volatile and new business models are emerging. In addition to a host of potentially disruptive technologies entering the marketplace, operating companies must also face rapid changes in government regulations, market dynamics, competition, and even weather patterns. However, ARC Advisory Group believes that by deploying leading edge information technologies, today's companies can overcome many of these challenges and thrive.
New competitors in new markets, unencumbered by legacy systems, may leapfrog to the latest technologies and, based on the new capabilities provided, serve their markets in completely new ways. Existing competitors may seek to leverage technologies to attract your customers.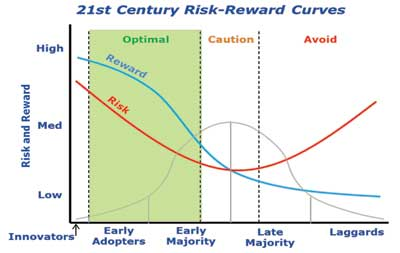 Operating companies that choose to stay at the back of the information technology pack will find it increasingly difficult to reverse that decision. Not only is technology changing at an ever-faster pace, but also the resulting hurdles that must be jumped to catch up will become ever higher. Those with better skills in software will be better positioned to succeed. Those that tend to run the latest software will be able to react more quickly when things change. So, what strategies can owner-operators adopt to help position them to take advantage of the latest round of technology changes?
On the whole, operating companies across the industrial world have a reputation for being conservative, especially when it comes to new information technologies. Energy companies often have a 20th century mindset of "run it forever." This mindset avoids the cost of technology additions, replacements, updates, and associated disruptions. It represented a winning strategy when things were fairly static and the environment did not change very much or very quickly.
In the past, this approach often paid off. With a "go-slow" approach to technology adoption, companies could still obtain significant benefits, while avoiding the risk of reaching too far with technology, and failing. But in the last decade or so, that has begun to change, with leading companies adopting a "fast follower" strategy to stay abreast of technology changes and help ensure that they do not get blindsided by competitors who discover a way to use a new technology to their advantage.
Today, changes come at an accelerating pace. Technology is not only flattening, but also shrinking the world; engendering more and better competitors, more volatility, and faster innovation. We are seeing increasing governmental regulations, unpredictable energy costs, and scarce raw materials drive up costs. In addition, the rapid rate of introduction of new information technologies - such as cloud, mobile, big data/analytics, Internet of Things, and 3D visualization - promises to enable dramatic, yet difficult-to-discern disruptions to the business processes, value networks, and people of industrial companies. In this dynamic environment, companies that hold on to the 20th century technology adoption mindset face far more risk, because there are many more ways that significant disruptions may occur within their competitive ecosystem. While the 20th century mantra was that it is risky to go too fast with technology, the new reality mantra could be that it is actually risky to go too slow with technology.
Of course, this does not apply immediately and equally across all industries and all companies. And it does not mean that owner-operators should rush out and invest in new technologies just for technology's sake without appropriate business justification. But the trend is clear. All operating companies today should, at minimum, review and evaluate their technology adoption strategies to ensure that they are appropriate at this point in time, and for the foreseeable future.
Information-driven owner-operators utilize core solutions extensively. They actively seek opportunities to leverage disruptive technologies to their competitive advantage. Information-driven operating companies have a bias toward using the latest technology and implementing the latest software updates and therefore they tend to avoid building their own custom systems.
Instead, they work in close partnership with core solution providers, tend to use much of the latest available technology from those providers, and actively drive the providers to introduce new technologies to solve specific problems.
More Offshore Issue Articles
Offshore Articles Archives
View Oil and Gas Articles on PennEnergy.com