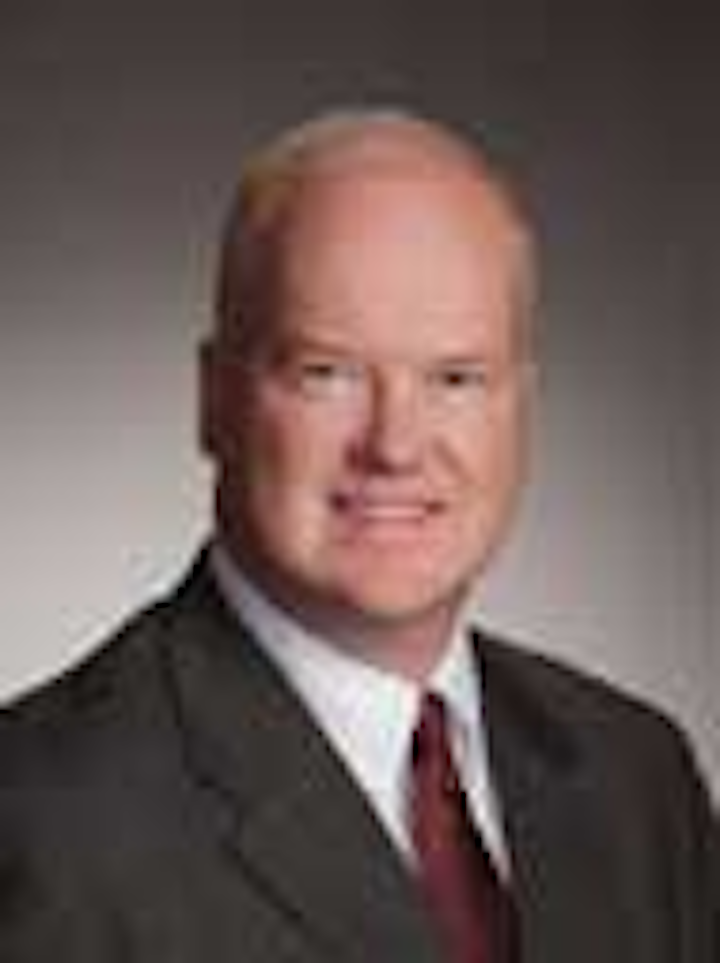 BG Group has appointedChris Finlayson as chief executive. He succeeds Sir Frank Chapman.
Gulf Island Fabrication Inc. has appointedKirk J. Meche as president and CEO. He succeeds Kerry J. Chauvin. John P. Laborde will assume the role of chairman of the board.
TAM International has appointedRay Frisby as technical director, and Jim McGowin as general manager of TAM Completion Systems.
Frisby
McGowin
The board of directors of Saipem has approved the suspension ofPietro Varone as COO of the engineering and construction business unit. Pietro Franco Tali has resigned as CEO, deputy chairman, and a member of the board of directors. Umberto Vergine has been appointed CEO and also will be in charge of the engineering and construction business unit.
David E. Roberts, Jr. has resigned as executive vice president and COO of Marathon Oil Corp.
Delta Rigging & Tools has appointedMitch Hausman as CEO, and Tom Hudgins as vice president of sales and marketing.
Hausman
Hudgins
DNV has appointedStefan Nerpin as group vice president of communications and external relations for the DNV Group.
National Oilwell Varco has appointedClay Williams as president and COO. Jeremy Thigpen will assume the role of senior vice president and CFO.
David Davis, global sales manager of Offshore Magazine, received the 2012 Lifetime Achievement Award from the Business Market Association - Houston Chapter at the annual Lantern Awards of Texas gala.
Gulfstream Services has namedLonnie Hornsby as business development manager.
Hess Corp. has appointedDrew Maloney as vice president, government affairs and public policy.
FoundOcean has appointedFrancis Donagher as the new oil and gas-focused business development manager.
Expro has appointedJim Renfroe as a non-executive director.
Renfroe
Jay Northcutt has joined Tesla Offshore as operations general manager.
Northcutt
PresidentEnrique Peña Nieto of Mexico has appointed Pedro Joaquín Coldwell as ministry of energy and chairman of the board of directors of Petróleos Mexicanos (Pemex). The company also appointed Emilio Lozoya Austin as director general and chairman of the board of directors of each subsidiary entity.
Superior Energy Services has namedCarlos Martín as regional director of health, safety, environment, and quality for Latin America.
Matt Christiansen has joined AMETEK SCP as senior design engineer.
Kirk Nicolaisen has joined TWG as offshore energy account manager.
COSCO Corp. (Singapore) has appointedLi Man as vice president and alternate director to Ma Ze Hua.
Donald D. Humphreys, senior vice president and principal financial officer of Exxon Mobil Corp., has announced his intention to retire on Feb. 1, 2013, after more than 36 years of service.
Jensen Maritime Consultants, Crowley Maritime Corp.'s naval architecture and marine engineering firm, has hiredLauren Gulkus as senior administrator.
Det Norske Veritas has appointedRune Torhaug as managing director for DNV Research and Innovation.
Torhaug
BP has appointedLamar McKay as chief executive, upstream.
Aquatic Engineering & Construction Ltd. has appointedJenny Bamford as vice president commercial.
Bamford
Deloitte has namedJohn England as the new leader for its oil and gas sector in the US.
Brian Anderson has accepted the position of ASV technical sales manager at C & C Technologies.
Samson has appointedJoe Mazzacano as vice president of sales and marketing.
Nautronix has appointedDan Williams as vice president sales, commercial acoustics; Tony Evans as vice president sales, NASNet; and Edward H. Smyth as vice president sales, Americas.
Senergy has appointedRhys Medler as vice president in quality, health, safety, security, and environment and compliance, Dick Hall as alternative energy and power engineering global coordinator, and Tony Morton as global technical head of power systems.
Glacier Energy Services has namedGeorge Leggate as director of its Wellclad weld overlay technology operation.
Allen M. Katz has joined Transocean as interim senior vice president and general counsel through June 30, 2013.
Origin Energy has appointedBruce Morgan as an independent non-executive director.
Oil & Gas UK has appointedOonagh Werngren as operations director. She succeeds Paul Dymond, who is retiring after 10 years of service.
Parkmead has appointedDr. Colin Percival as technical director.
Joanna Riddell has joined McGregor Consultants as senior consultant advisor, and Mike Zanre has joined the company as contracts manager.
Woodside has appointedFrank Cooper to its board as a non-executive director. Erich Fraunschiel, who has served 10 years on the board, will retire on Feb. 28.
Company news
Schlumberger has acquired GeoKnowledge, a software company with the GeoX suite for exploration prospect risk, resource, and value assessment.
Drilling Info Inc. has acquired the assets of Wellstorm Development Inc., an information management and development company based in Dripping Springs, Texas.
SOS International has partnered with Al-Essam Group of Iraq and Milio International of Dubai to form Iraq Oil Technology. Headquartered in Baghdad, the new venture is an energy supply, infrastructure, exploration, logistics, and trading company established to serve the needs of the international business and diplomatic communities in Iraq.
ICR Integrity Ltd. has acquired Chemical Injection Utilities Ltd., a specialist provider of rental, sales, repair, and maintenance services for chemical metering pump units and associated equipment.
Kongsberg Oil & Gas Technologies AS has acquired Apply Nemo AS, an independent supplier of advanced engineering services, products, and solutions for subsea oil and gas applications. The company also has entered into an agreement to acquire Advali AS, a software development services provider.
Freeport-McMoRan Copper & Gold Inc., Plains Exploration & Production Co., and McMoRan Exploration Co. have signed definitive merger agreements under which FCX will acquire PXP for approximately $6.9 billion in cash and stock, and FCX will acquire MMR for approximately $3.4 billion in cash. Pending shareholder and regulatory approvals, the mergers will take place in 2Q 2013.
Premier Oil has awarded TWMA a $3.2-million contract to dispose of drill cuttings and associated materials from a drilling program in the UK central North Sea.
VAM USA has expanded its Connection Technology Center in Houston to 90,000 sq ft (8,361 sq m). The company also has opened a new field service office in San Antonio, Texas.
Varel International has opened a state-of-the-art technology center and laboratory in Houston, which is dedicated to the testing, characterization, and development of advanced materials for PDC and roller cone drill bits.
Samson has announced plans to expand its Ferndale, Washington, manufacturing facility and corporate offices. The new space will increase the facilities of the research and development department while providing additional lab and manufacturing space.
Senergy and the University of Aberdeen have signed a memorandum of understanding to cooperate in supporting the further development of the university's exploHUB training center.
OFS Energy Fund, CSL Capital Management, and other strategic investors have successfully completed the purchase of a majority of Rotary Drilling Tools.
InterMoor, an Acteon company, has opened its new mooring equipment yard at the Loyang offshore supply base in Singapore.
American Electric Technologies Inc. has introduced its new M&I vessel management system, which provides a range of monitoring and control functions including: machinery alarm management, cargo management, tank level monitoring, valve control, and ship system management capabilities.
Cargotec has secured a new contract from an international owner for a comprehensive MacGregor module handling equipment package.
Thome Group has opened its first overseas Thome Ship Agency office in Bangkok, Thailand.
PetroSkills has acquired the training and consulting businesses of John M. Campbell & Co.
Hatenboer-Water has opened a branch in Singapore.
Peak Well Systems has increased output capacity from its manufacturing facilities in Perth, Western Australia, by installing additional state-of-the-art CNC machines.
CRC-Evans Pipeline International has received an International Safety Award by the British Safety Council for 2012.
Grinaker- LTA Nigeria has launched its new identity as Aveon Offshore Ltd.
3sun Group has launched its new Great Yarmouth headquarters following a £500,000 ($804,000) investment into the facility.
Aker Solutions will acquire Canadian asset integrity management company Thrum Energy, but the company decided not to acquire Dubai-based oil services company NPS Energy.
Petrotechnics has partnered with the University of Trinidad and Tobago to create sustainable safety training solutions for offshore workers in the region.
Swire Oilfield Services has officially opened its new £4-million ($6-million) global headquarters in Aberdeen, UK. The company has also established an office in Kuala Lumpur, new supply bases in Malaysia, an additional supply base in Maura, Brunei, and is completing construction of new operational support facilities in Karratha, Australia.
Aquaterra Energy has achieved seven years with no lost time incidents.
SES and Astrium Services have signed capacity deals to deliver connectivity to vessels in Latin America, the North Sea, Mediterranean Sea, Red Sea, and Gulf of Aden.
Damen Shipyards Group has opened an office in Stavanger, Norway.
ERM, a risk, safety, environmental, health, and social consulting services provider, has opened an office in Aberdeen, UK.
Bibby Offshore has opened a project engineering center in Liverpool, and employed five subsea engineers to remotely support its core business in Aberdeen.
Samsung Heavy Industries has selected Intergraph SmartMarine 3D for its offshore division.
Empeiria Acquisition Corp. has merged with Integrated Drilling Equipment Co. Holdings Inc.
InterMoor UK Operations, part of Acteon's foundations and moorings business, has operated for more than five years without a lost time incident.
BMT Group Ltd. has acquired Western Australian marine and coastal specialists Oceanica Consulting Pty Ltd.
dGB Earth Sciences has celebrated the 100,000th download of OpendTect, its open source seismic interpretation software.
Unique Maritime Group has acquired 100% of the shares of Unique Wellube FZC, a provider of offshore topside and subsea engineering services in the Middle East and elsewhere.
Lankhorst Ropes offshore division has relocated its rope production facility for deepwater mooring ropes and single-point mooring hawsers to a new purpose-built factory in Viana do Castello, Portugal.
Apache Corp. has contracted ATR to supply portable lifting equipment and rigging lofts across assets in the UK North Sea. The £2.25-million ($3.65-million) contract is for three years with a possible two-year extension.
GE's Oil & Gas Subsea Systems business has announced plans to open a new subsea center in Bristol at the Aztec West Business Park. The facility will create 200 new jobs in 2013. GE Oil & Gas has been expanding its existing facilities in the UK. More than £620,000 ($1 million) has been spent on modernizing the Master Control Station workshop and Subsea Electronics Module at its Nailsea facility.
Trelleborg Group has realigned into five business areas: Trelleborg Coated Systems, Trelleborg Industrial Solutions, Trelleborg Offshore & Construction, Trelleborg Sealing Solutions, and Trelleborg Wheel Systems.
In Memoriam
James K. Dodson passed away on Nov. 29, 2012, from complications after heart surgery. He was 87 years old. In 1966, he formed his own oil company and drilled wells in West Texas and Oklahoma, which led to the formation of the family business, James K. Dodson Co. In the early 1970s, Dodson invoked the Freedom of Information Act requesting public data for wells drilled offshore in the Gulf of Mexico, which resulted in the creation of the Public Information Department of the US Mineral Management Services.
Jeff L.Wolfe passed away on Dec. 2, 2012, after succumbing to injuries he sustained in a serious single vehicle motorcycle accident in November. He was 50 years old. Wolfe served in the US Coast Guard for 27 years and retired in June 2008 as Lieutenant Commander. He was a private consultant for the oil and gas industry, founder and CEO of Offshore Solutions LLC, and part owner of Total Maritime Services. LLC.