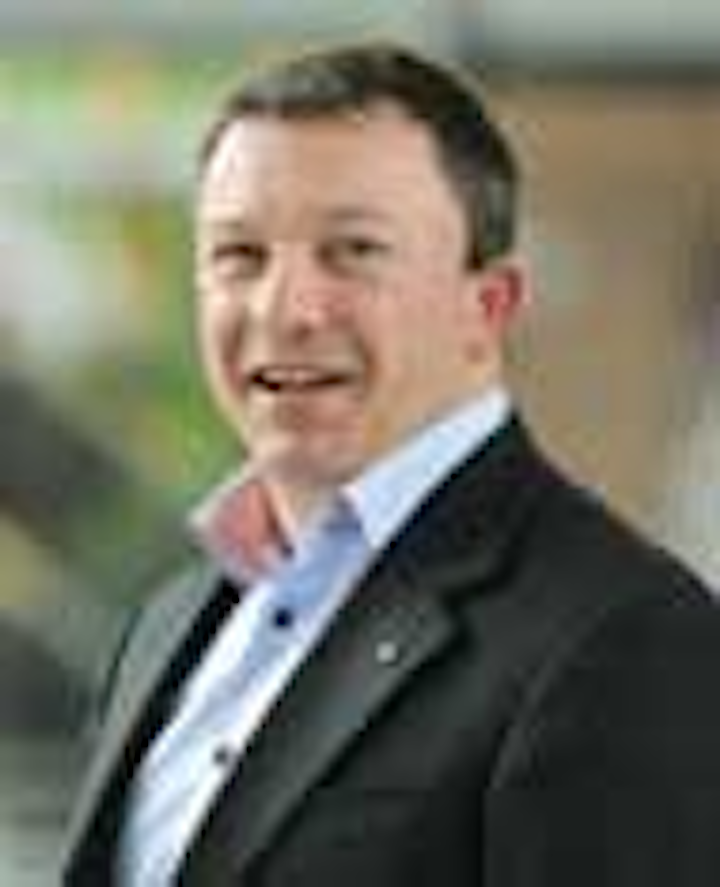 Apache Corp. has appointedRod Eichler as executive advisor to the chairman and as CEO of Kitimat (LNG and upstream), John Christmann as executive vice president and COO of North America, and Tom Voytovich as executive vice president and COO of International.
Lawrence R. Dickerson has decided to retire as president and CEO of Diamond Offshore Drilling Inc.
The Energy Industries Council has appointedClaire Miller as CEO.
Ithaca Energy has appointedLes Thomas as CEO and executive board director.
Ghana's president,John Dramani Mahama, has replaced Nana Asafu-Adjaye with Alexander Mould as head of Ghana National Petroleum Corp.
Det norske oljeselskap ASA has appointedKarl Johnny Hersvik as CEO.
Hersvik
Mark Bessell has joined Songa Offshore SE as COO.
African Petroleum has appointedCharles Matthews as chairman of the board, and Stephen West as finance director. Frank Timis has resigned as non-executive chairman and has assumed the role of president of the Executive Committee. Mark Ashurst has stepped down as CFO but remains on the board as an executive director.
Alan Shanks has joined ROVOP as finance director.
Northern Petroleum has appointedJon Murphy as non-executive chairman.
Dr. Paul Armitage has joined SECC Oil & Gas as managing director.
Armitage
Keith Collins has been appointed CEO of Vestigo Petroleum Sdn Bhd.
Occidental Petroleum Corp. has electedWilliam R. Klesse and Gene L. Batchelder to its board of directors.
Børge Brende has resigned as a member of the Statoil board of directors.
2H Offshore has appointedPedro Viana and Roberto Alvim as the technical managers of its Rio de Janeiro office.
COSCO Corp. (Singapore) Ltd. has appointedLi Yun Peng as chairman, non-independent non-executive director, and a Strategic Development Committee member.
Ingrid Sølvberg has joined the Norwegian Petroleum Directorate's management team as director for the Norwegian Sea and Barents Sea.
Chevron Corp. has appointedJay Johnson as senior vice president, Upstream, and Joe Geagea as senior vice president, Technology, Projects, and Services.
Encana has appointedMike McAllister as executive vice president and COO, and David Hill as executive vice president, Exploration & Business Development.
Chad C. Fletcher has joined T.D. Williamson as vice president of Western Hemisphere Operations.
Fletcher
Intertek has appointedJill Rennie as associate director to lead its Environmental Consultancy Team in Aberdeen, UK.
Rennie
Decom North Sea has electedIan Whitehead, Pamela Ogilvie, Andrew Sneddon, and Dr. Stewart Davies to the board of directors.
Origin Energy has electedGordon Cairns as chairman of the board of directors. He succeeds Kevin McCann, who has chosen to retire.
Paul Hardwick and BarrieMarsden have joined Theon's process engineering and studies team.
BobBarrett has joined Nautronix as sales manager at the company's global headquarters in Aberdeen. The company has appointed AshleyAnderson and ScottWilliams as sales engineers.
Ceona has appointedClaireGoldie as business development manager.
Aquaterra Energy has appointedArneHarald Egge as sales manager in Norway.
InterMoor has appointedCohen Guidry as global QHSE manager.
Guidry
Senergy has appointedPhilip Staten as general manager of the office in Bath, England.
Tom Lowehr has joined Maritime Communication Partner as senior vice president of the offshore business unit.
Deep Casing Tools has appointedBrad Whitfield as vice president USA, and Mike Chomack as vice president Canada.
Whitfield
Chomack
Stephen McIntyre has joined Hydrasun as business development manager for global key accounts, and Derek Murray has joined as international sales manager.
Paradigm Drilling Services has appointedMarino Sasso as sales manager to drive business in Latin America.
Ken Irvine and Tim Walker have joined Wood Group Kenny as program and project management regional managers in the North Sea and Australia, respectively.
Graham Maxa has joined Fine Tubes as finance director.
Veripos has appointedThomas Skattum as business development manager for the Scandinavian region.
Slingmax Rigging Solutions has appointedTony Zomparelli as sales director, Dan Ross as marketing coordinator, and John Ketchum as technical director.
Zomparelli
Ashtead Technology has hiredNeil Harrap as non-destructive testing market manager.
Bibby Offshore has appointedNicky Etherson as commercial director.
OPITO has namedJohn McDonald as UK managing director.
McDonald
Ally MacDonald has joined Tekmar Energy as chairman.
The Timken Co. has appointedNathan B. Gerber as regional sales manager of the oil and gas market sector for the steel business.
Aggreko has appointedJohn Wilson as general manager for the Nordic region.
Allianz Global Corporate & Specialty has expanded its Offshore Energy Risk Consulting team with the appointment ofDawayne Tipton as energy risk engineer.
Variable Bore Rams has namedCameron McCreary sales account manager.
McCreary
Avril Scott has joined Fifth Ring as head of people and development, and David Bain has joined as head of digital to manage clients' entire digital portfolios.
Company News
TheCenter for Offshore Safety has accredited ABS Quality Evaluations, Bureau Veritas Certification, and DNV Business Assurance to conduct COS Safety and Environmental Management System audits, which evaluate the implementation and effectiveness of safety and environmental management systems.
Bluefin Robotics has acquired SeeByte, a provider of autonomous platform software that enhances the user experience and the capabilities of underwater sensors, vehicles, and systems.
Oil Spill Response Ltd. is opening a new base in Saldanha Bay, South Africa, that will house well-capping equipment designed to shut in uncontrolled subsea wells.
Statoil has awarded AGRConsultancy a frame agreement for drilling and well technology consultancy manpower. The five-year contract comes into force in January 2014, and could be extended to 10 years.
Lloyd's Register has won the UK's Energy Industries Council Award for Supply Chain Excellence 2013 for its BOP risk model program. The program allows operators to model the risk of a BOP against component failure in order to help determine whether or not to pull the BOP to the surface for inspection and repair.
Platform Acquisition Holdings Ltd. has agreed to acquire MacDermid Inc. PAH will be renamed Platform Specialty Products Corp.
Bentley Systems has acquired Ultramarine's MOSES software business. The company says this is the leading analysis and simulation software for complex projects involving transportation and installation of offshore structures, including launching of jackets and floatover of topsides.
Paradigm Group BV, has acquired GeoKey Ltd., based in Edzell, Scotland. The acquisition expands its portfolio to include tubing conveyed perforating services.
Hoover Container Solutions has acquired Dolphin Energy Equipment, a provider of cargo and waste management rental equipment and related consumables in the Gulf of Mexico region.
Aker Solutions has agreed to lease a building in Fornebu, Norway, for an initial 12 years starting in 2016.
Fugro has opened its expanded soils testing laboratory at in Oxfordshire, west of London. The $1.6 million-plus investment involved adding new equipment, including 12 computer-controlled stress path triaxial systems; four cyclic simple shear systems; four cyclic triaxial systems; 10 high-pressure incremental oedometer systems; and two resonant column systems.
Koch Metalúrgica and Palfinger Dreggen do Brasil have entered into a joint venture named Palfinger Koch Montagens Industriais Ltda for joint assembly, testing, and commissioning of offshore cranes in Brazil.
Ramboll Oil & Gas has acquired Excel Engineering Inc., a Houston-based engineering consultancy.
Sumitomo Corp. has acquired Edgen Group, a Baton Rouge, Louisiana-based global distributor of specialty products including steel pipe, valves, quenched and tempered and high yield plate, and related components such as fittings, flanges, and connectors.
Velocys has opened an office in Houston, and the city will become the company's commercial and engineering center.
Kvaerner has opened an office in Moscow.
Hansa Heavy Lift has appointed Energy Project Shipping ApS as its exclusive agent in Scandinavia.
Curoil NV says it is now able to supply bunker fuels offshore Aruba.
Freudenberg Oil & Gas has changed its name to Freudenberg Oil & Gas Technologies.
RPS has acquired Ichron, a UK-based consultancy providing geological and training services to the international oil and gas sector, for a total consideration of £12.5 million ($20 million).
Emerson has signed an agreement to purchase Virgo Valves and Controls, a manufacturer of ball valves and automation systems based in Pune, India. The company will operate within Emerson Process Management's final controls business. Emerson also has acquired Enardo, a manufacturer of tank and terminal safety equipment, including hatches, vent, pressure and vacuum relief valves, and flame arrestors.
Downhole video technology specialistEV has opened a new office in Dubai.
Offshore chemical engineering specialistAubin has completed a contract worth more than £400,000 ($643,850) for the provision of cement additives to a global operator in Iraq.
Wison Offshore & Marine says Phase 1 of its new Zhoushan fabrication yard is now operational. The facility, on Xiushan Island in Zhoushan, Zhejiang province, covers an area of 1.5 million sq m (16 million sq ft) with a coastline of 2,300 m (7,546 ft). The yard is equipped to build jackup and semisubmersible drilling rigs, offshore oil production platforms, large jackets, large-scale offshore floating cranes, liquefaction and gasification units for FLNG, FPSOs and FSOs, and modularized components for offshore and onshore heavy industrial units. Construction on the second phase of the yard continues and is expected to be completed and operational in 2015.
Talisman Sinopec Energy UK has awarded Wood Group GTS a five-year contract in the UK North Sea to provide maintenance support services for 22 Siemens Ruston gas turbines operating on the Buchan, Clyde, and Tartan platforms and the associated Flotta terminal on Orkney.
Lloyd's Register has unveiled its Global Technology Centre (GTC) research lab and LR Energy – Drilling (LRE-D) Training Academy in Singapore. The GTC is developing advanced numerical modeling technology to strengthen the future design of offshore structures against extreme environmental loading to help avoid or minimize environmental impacts. The LRE-D Training Academy aims to impart the latest technology and industry knowledge and hands-on practices, to meet the demand of an estimated 40,000 new participants who will enter the global drilling industry over the next few years.
HB Rentals has launched HB DataMAX, a remote rig site communications service intended to enhance communication across remote and varying terrain for drilling and production operations.
Endeavour International has completed a strategic review, which started in February, and has decided to retain its UK North Sea interest. The company will close its London office and consolidate its technical teams in Aberdeen. The move is expected to lead to improved productivity and communications as well as cutting costs.
---
In Memoriam
| | | |
| --- | --- | --- |
| | | Paul Saulnier, a senior well control specialist for Cudd Well Control and pioneer of several capping techniques for well control operations, died Aug. 31, 2013, of sudden cardiac arrest after a long struggle with Parkinson's disease. He was 69. Over his 40-year career, Saulnier acquired extensive domestic and international well control experience with major projects in Australia, Canada, Egypt, Kuwait, Mexico, Saudi Arabia, South America, and the North Sea. Saulnier pioneered new capping techniques for handling toxic environments and harsh environments, and implemented conventional capping methods for well control operations. |