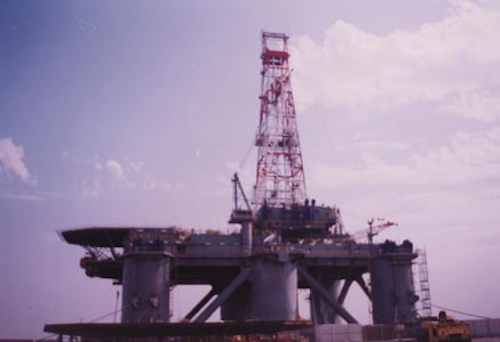 Jeremy Beckman
European Editor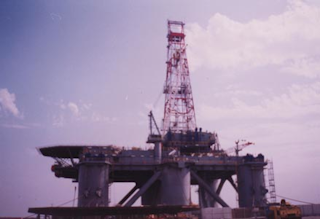 Four contracts awarded, five others in negotiation process
Continuing conflicts in the Caucasus and attempts on President Aliyev's life have not shaken the oil industry's belief in Azerbaijan's stability. Caspian Sea consortia speaking at a recent conference in London offered positive views of their E & P programs stretching well into the next century.
As for pipeline export routes, their main concern seemed to be building the capacity to handle output from Azerbaijan's giant offshore fields. Power struggles in neighboring regions did not come across as insurmountable barriers to getting Azeri crude to world markets.
Four international consortia have so far been awarded exploration or development contracts by the Azeri government. According to Dr Khoshbakht Yusufzade, vice-president of state oil company SOCAR, others are close to concluding negotiations. Amoco, Mobil and Unocal are progressing quickest, whereas dealings with Chevron and Exxon are moving more slowly - although the latter have completed geological and seismic surveys and have selected their preferred blocks.
Of the other names mentioned, ARCO, Conoco and Shell are still choosing their work locations, said Yusufzade. Japanese companies such as Itochu have also been invited in: JNOC has just conducted two seismic surveys off the Azeri Caspian shelf. However, bids have not been invited yet for the Kapaz Field just to the south of the known large offshore structures: Kapaz overlaps with the Turkmen sector of the Caspian, and is therefore still under negotiation between the two governments.
Offshore Gunesh Field remains the country's main source of production, said Yusufzade. Most of the country's producing deposits are in decline, he added, but the situation should ease next August when AIOC's "Contract of the Century" is due to deliver first oil.
ACG nears start-up
It is just over two years since the 4 billion bbl Azeri, Chirag and Gunesh
(ACG) tri-field development PSA was awarded to AIOC (Azerbaijan International Operating Company). There are 11 companies from eight nations in this consortium: Gregory Rich, vice-president crude oil export at AIOC, described it as "like working in a mini-UN, but it also demonstrates that things can and will work in the Caspian".

AIOC's minimum obligatory work program includes conducting 3D seismic, baseline and environmental surveys, drilling three appraisal wells, establishing reserves potential and optimum oil export routes. The company's self-generated early oil vision centered around four main goals, he said:
Kick-start a major project by installing a production platform on Chirag, as well as accompanying logistics
Meld western culture with the emerging post-Soviet business system and mindset
Create an early oil working export system - the last Azeri oil transported to the west through pipelines was in 1907
Position AIOC and the consortium shareholders for a full, phased field development - "the real prize in this process".

When Rich joined the newly formed AIOC in January 1995, there were 12 employees. Now there are just over 500, including 100 ex-patriates, with 2,000 staff overall working for the company in Azerbaijan, including contractors and subcontractors. Over 100 apartments in Baku have been refurbished for AIOC personnel: an office has been outfitted to service 300 staff, with camps also established for 100-plus. Storage yards and warehouses have been upgraded, and a joint aviation venture and supply base formed with Canadian Helicopters.

The equipment inventory now includes 10 modernized marine support vessels; the refurbished Kaspmorneft semi, currently drilling the Chirag Field; the MacDock-upgraded pipelay barge, Israfil Guzeinov, and the derrick barge Azerbaijan for heavy lifts. A Neftegaz supply vessel has also been brought to the Caspian for a facelift.

Materials have been imported successfully by truck through Turkey, across Georgia or down the Volga river, including the Deutag platform drilling rig, from Germany. Around 160 miles of linepipe in sizes varying from 16-28-in. has come through, along with thousands of tons of structural steel to upgrade the Chirag-1 jacket. Also on site are process modules which will be reassembled onto the Chirag-1 platform in April, in order to achieve first production in August.

AIOC is in the process of awarding further construction contracts and a 230 km pipe purchasing contract for the early oil export line. Rich costed the initial field capex and opex from 1995-98 at $1,281 million, including $343m for the two proposed pipeline export routes heading north and west. The cost of putting the entire 45 mile long, 3-4 mile wide structure into full production - 700,000b/d at peak in the second half of the next decade - was estimated at $8-10 billion.

This June, AIOC will make recommendations to its shareholders and SOCAR on the best options for exporting the oil from the full field development. Existing oil lines from Chirag to Novorossisk in Russia (due to start handling non-AIOC Azeri oil last month) and across Georgia to Supsa on the Black Sea coast (to be refurbished shortly) will only be able to manage up to 225,000b/d from the new fields.

Rich's list of longer-term options included building a new line overland to Novorossisk, perhaps shared with the Caspian International Petroleum Company (CIPCO) consortium. Other possibilities are increasing capacity of the line to Supsa; a new line heading either south to Kharg Island in the Persian Gulf, southwest to Ceyhan in southern Turkey, or north-east to the Adriatic at Vlore, Albania (bypassing the Bosporus); or even south-east to the Indian Ocean. Commercial challenges are not great, he said: the real problems remain the demarcation lines across the Caspian, as well as the battlegrounds along the nations en route.

Rich believed AIOC was on track to produce early oil on schedule and to budget. Cooperation with both the Azeri government and SOCAR had been good so far, he claimed, and he was "extremely pleased" with the performance of Azeri contractors. "It all leads to escalating international confidence in the region."
Karabakh contracts
James Tilley, president of the Caspian International Petroleum Company (CIPCO), reported on progress concerning the Karabakh structure 20 km north of Azeri/Chirag/Guneshli. The joint operating agreement was ratified by the Azeri authorities this February: partners in CIPCO are Pennzoil, LUKoil, Agip, LUKAgip and SOCAR.
Tilley said budgets approved for the project amounted to $18.4 million in 1996 and $35.27m in 1997. By the end of the first full year of operations (last November), CIPCO had committed to 20 third-party contracts valued cumulatively at $11.4 million, with 86% of these committed to Azeri companies or joint ventures.
The 427sq km Karabakh structure lies 80 km offshore on the North Apsheron Trend, in water depths varying from 160-225 meters. Although similar in length and width to the three ACG fields, estimated reserves, if a discovery is confirmed, are only expected to be one third of ACG's. Mandatory terms of the PSA include 3D seismic, drilling of three exploration wells over three years, an environmental baseline study and site investigation.
Caspian Geophysical, an Azeri-US joint venture, performed the $9 million seismic survey during the fall over a 626 sq km area that extends beyond Karabakh. Concurrently, a priority data sub-set was being acquired and processed to assist definition of the first exploratory well location. CIPCO expects to decide on that location in February, leading to drilling in mid-year to a depth of 4,200 meters in waters 185m deep.
Another Azeri-US venture, Caspian Drilling Company, has been negotiating use of SOCAR-owned semis for the three wells. Procurement of long lead-time drilling items is advanced, with Itochu contracted to supply casing. ABB Vetco Gray, UK looked to have clinched supply of wellhead and conductor pipe. CIPCO was also close to appointing consultants to conduct the environmental baseline survey as well as annual environmental monitoring.
The key problem, said Tilley, was that no wells had been drilled to date in the Karabakh structure, as elsewhere, to confirm the presence of hydrocarbons. "However, since we do not know of many dry holes being drilled in Azerbaijan, a trap containing oil is estimated to be positive. The risk is still there, but certainly not as great a risk as it would be in some other parts of the world."
A reservoir is known to exist, which could be oil, gas or water. However, the size of the structure makes the exploration risk acceptable, he said, if oil were found. "Using the Azeri-Chirag-Gunesh unit as an analog for rock porosity and permeability, the upside reserves could be about one billion barrels."
Tilley said CIPCO's contract was unique as being the first in the Azeri Caspian to cover exploration of an untested structure and possible development. Eventually, 90% of staff working on Karabakh could be Azeri nationals (once a technology transfer program is in place). If commercial hydrocarbons are found, direct investment in the project could reach $2 billion, he said, with service and support industries likely raising the overall spend to $3 billion.
If further delineation work proves necessary, the initial three-year commitment can be extended by a further 18 months. A commercial discovery would lead to a 25-year development and production period, extendable by a further five years. Ideally, Tilley hoped to see plateau production reaching 200,000b/d early in the next century. He did not expect significant quantities of associated gas.
Shah Deniz ratified
Shah Deniz is the most recently ratified PSA in the Azeri Caspian. But unlike the other two projects, this is a partnership, not a consortium, stressed Mike Shearman, president of BP Exploration for this project. the other partners- Statoil, SOCAR Commercial Affiliate, Elf, LUKoil, Oil Industries Engineering and Construction of Iran and Turkish Petroleum- had nominated BP as the operator.
The 800 sq km contract area lies 70 km south-west of Baku in waters fluctuating from 50-600 meters. Available data is scant, basically limited to 2D seismic surveys performed by SOCAR up to 1988. Two wells have been drilled on the structure, but neither reached their target. Reserves have been estimated variously at 1.5-3 billion bbl of oil and 2-4 tcf of gas- "but who knows?", said Shearman.
Some of the production difficulties, however are known. these include reservoir depth of 6,500 meters and pressures above 10,000 psi. Although BP can bring in its deepwater experience from the Gulf of Mexico and the Northern North Sea, it is new to the sliding seabeds and mud volcanoes prevalent around Shah Deniz.
The partnership has allocated $150 million for the initial three-year exploration program, prior to the 30-year development and production phase. Obligations include aquiring 860 sq km of 3D seismic mid 1997 site of investigation of the seabed, leading to the drilling of two exploration wells late in 1998 and in spring 1999 (with a further well possible if a one-year extension is sought to the initial exploration phase): and a joint report to satisfy Azeri environmental and safety standards.
Shearman said that no drilling facility existed locally to cope with Shah Deniz's cocktail of reservoir pressure/depth and water depth. However, agreement on the solution was expected last month. Ideas under investigation ranged from upgrading a Caspian shelf rig to importing a rig: a newbuild: converting a catamaran: or using drilling jackets. The partnership was also discussing rig sharing with other Caspian PSA groups.
"We want to make optimum use of existing Azeri infrastructure.. including shipyards, boats, helicopters supply bases," Shearman said, but collective realism among the various PSAs was also important. "how many shipyards do we all need? We must get the balance of investment right."
Shearman described himself as an ex-project man (who worked formerly on BP's Schiehallion Field) as opposed to an exploration person. In that regard, he wanted to be ready at the end of the exploration phase to move swiftly onto production and "not hang around... so we'll concentrate hard on our conceptual engineering to deliver commerciality."
Copyright 1997 Offshore. All Rights Reserved.