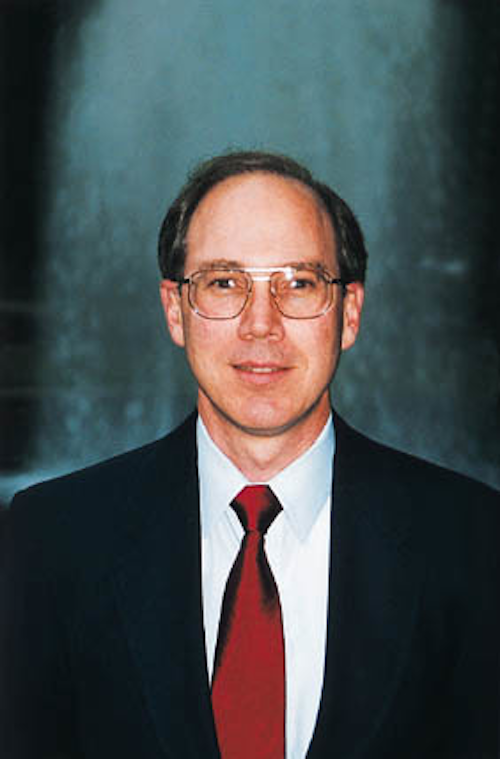 Marshall DeLuca
Houston
Contracts
Horizon Offshore Contractors has acquired the pipelay vessel LB-282 from the trust established from the McDermott-OPI International merger.
Cliff's Drilling announced that it has entered into a letter of intent to acquire two offshore platform drilling rigs, one self-propelled jackup drilling/workover rig, and all of the assets used in the offshore contract drilling business of Well Services (Marine) or Trinidad and Tobago.
TDI-Halter has been awarded a contract from Transocean Offshore to build the substructure for the Discoverer Enterprise, an ultra-deepwater drillship currently under construction in Spain.
Hanover Compressor and Houston Pipe Line, a division of Enron, ananounced that Hanover has purchased certain compression and related assets of HPL for US $26 million.
Petroleum Geo-Services has been awarded a significant data management contract with Petrobras to remaster, scan, and load vintage seismic data into IBM's data repository technology, Petrobank.
American Oilfield Divers has taken delivery of Scorpion No. 20 remotely operated vehicle system, and has ordered Voyager No. 10 remotely operated vehicle system to help further expand the company's deepwater intervention technologies capabilities.
Sonardyne International has won orders to supply emergency BOP control systems for two deepwater drilling units operating offshore Brazil. The new system will, in the event of loss of normal communications with the BOP stack, execute emergency shutdown and riser disconnect procedures. It can be activated from a control room or remotely from a lifeboat or stand-by vessel using a portable command unit.
ABB Stal of Sweden has received an order from Brown & Root UK for two 25 MW GT10 gas turbines to be installed on the fixed concrete GBS platform for Amerada Hess' South Arne platform. Delivery is July and August 1998 to the Barmac yard in Scotland where the GBS is being built.
The semisubmersible Moreland Dolphin has arrived at the Harland and Wolff yard in Belfast for conversion and upgrading from an accommodation unit to a drilling rig. Completion is scheduled for September 1998 and the rig will go to Statoil for operations in the Norwegian sector.
Ingersoll-Rand will supply three Sierra oil-free rotary screw compressors and associated compressed air equipment to the FPSO to be used on Conoco's Banff Field.
CMS Nomeco Congo has awarded a one-year development drilling contract, starting next April, to Smedvig's T-5 tender rig. The contract is worth $17.3 million, or around $47,000 a day. The rig is currently working for Agip in the Congo.
Carmanah Resources has entered into a letter of intent with P.T. Hitek Nusantara Offshore Drilling to engage two additional drilling rigs in 1998 to conduct operations at Northeast Natuna and Langsa, both off Indonesia.
Darchem Engineering has won a contract from BP to design, manufacture, and install passive fire protection to a large horizontal process vessel (2 meters by 7 meters) on the Cleeton platform.
Bardex has received a contract from Nabors Offshore Drilling for a rig skidding system to be used on the Genesis Spar.
ALBA is to supply 20 tons of titanium castings over a period of 16 weeks for the Statoil's ?sgard B project.
Norsk Hydro Produksjon let a NKr530 million contract to Procon Drilling Services for development drilling on Oseberg East, South, and C satellite fields.
Reading & Bates reports its JW McLean semisubmersible has won a two-year contract from Mobil worth $105 million. The work will be in the North Sea beginning in the second quarter of 1998.
Sulzer Pumps has been awarded a contract worth nearly #1.5 million by a Russian oil company for two machines incorporating multiphase pumps.
Clough Engineering has won a contract for the design, procurement, fabrication, commissioning, and operating training of the Erawan Gas Field Riser Platform in Thailand.
People
Global Marine has elected the company's President and Chief Operating Officer, John G. Ryan, to the Board of Directors.
Pogo Producing has promoted Stephen R. Brunner to Vice President - Operations, David R. Beathard to Vice President - Engineering, and Frank Davis III to Vice President - Land.
M-I has named Dan Douglass as Regional Manager of Western Hemisphere Completion Fluids, based in Houston; Peter Mackenzie as Eastern Hemisphere Completion Fluids, based in Aberdeen; and, Bill Foxenberg as Manager of Technical Services for completion fluids in Houston.
Paul M. Oen has been named Managing Director of Texaco Oil Development in Perth, Australia.
M-I has announced the promotions of Charlie Brown to Vice President of Minerals and Chemicals and Tom Wertz to Vice President Business Development and New Technology.
M. Richard Diaz has been named General Manager of Texaco's Information Technology Department based in Houston, Texas.
Tom Knott has been named group General Manager, Finance and Administration for BHP Petroleum.
American Oilfield Divers has announced that Kevin C. Peterson, Executive Vice President, has been named Chief Operating Officer.
Aker Maritime has appointed Otto Soberg as a new Executive Vice President and Chairman of the company's Finnish shipyard Aker Finnyards.
Professor Joe Femenia has been elected to serve as the 1998 President-Elect for The Society of Naval Architects and Marine Engineers.
Chris Bollinger has been named President of Chand, a marine industry material wholesaler and integrated logistical support service provider.
Horizon Offshore has announced the company's senior management team: Jon Pollock, Chairman and CEO, Jim Cole, Senior Vice President, Bill Lamm, Chief Operating Officer, and David Sharp, Chief Financial Officer.
Alliance Engineering has appointed Thomas Ford as Project Engineer, and Rusty Toussaint as Structural Project Engineer.
Lloyd J. Huggins has been named Vice President of Exploration at SOCO Offshore, Snyder Oil's Offshore Division. Huggins will be responsible for the company's exploration activities in the Gulf of Mexico.
Sarah Tucker has been named Vice President of project operations for MW Kellogg Technology.
Chuck Horn has been hired as Subsea Business Manager for Paragon Engineering Services.
John Schmid has been elected vice-president of Coastal Oil & Gas.
Claire Giraut, Vice President, corporate affairs and group communications, has been designated group investor relations officer for the Coflexip Stena Offshore Group.
Stephen R. Brunner has been named Vice President of Operations for Pogo Producing.
David R. Beathard has been named Vice President of Engineering for Pogo Producing.
Cameron, a division of Houston-based Cooper Cameron, has named Pete Lang President of Cameron Willis, a separately managed unit within the Cameron Division.
David Zappa has been named marketing communications manager for Baroid Drilling Fluids.
David Pritchard will succeed Terry Adams as President of Azerbaijan International Operating Company (Baku) on January 1.
Olav Christiansen and Olav Lappegaard of Saga are joining Norway's cost-cutting Norsok project team (Oslo and Stavanger).
The UK Offshore Operators Association (London) has named Steve Harris as Director of Communications.
Gerard Sassus-Bourda has left Elf Exploration UK to become Director for Elf's Middle East activities (Paris).
Aker Maritime (Oslo) has named Otto Soberg an Executive Vice President of the company and chairman-designate of Aker Finnyards (Rauma, Finland).
Well/pipeline services group PSL (Aberdeen) has appointed Kevin Smith Manager of quality, health, safety and environmental systems for the company.
Measurement and control specialist Daniel Europe has named Richard Frost Executive Manager - Marketing for eastern hemisphere operations.
Mergers, Acquisitions, & New Companies
Newpark Drilling Fluids has entered into an agreement with Anchor Drilling Fluids by which it will acquire certain assets of Anchor's Gulf Coast operations for an undisclosed consideration.
Schlumberger Oilfield Services and Coastal Management have signed a letter of intent to create an alliance of energy service companies to provide comprehensive project management and services in field development, drilling and workover operations, and production operations.
Cameron has announced the formation of Cameron Willis, a separately managed unit focused on the worldwide supply of Cameron and Willis brand chokes for the subsea, surface production, and drilling markets.
M-I has announced the acquisition of Fleming Oilfield Services, including its primary operating division ReefMud, headquartered in Calgary, Canada.
Abbeville Offshore Quarters and Steelplex have formed an alliance for the leasing and manufacturing of USCG-approved quarters.
Smith Filberglass has formed a joint venture to manufacture and market fiberglass reinforced pipe and fittings to the major Middle Eastern oil field markets called Smith Fiberglass Emirates.
Amoco and Aker Engineering have signed an Alliance Framework agreement covering conceptual engineering for Amoco deepwater projects in the Gulf of Mexico.
Aquatech, a newly formed offshore diving and underwater service company, has acquired Acadiana Divers & Salvage.
Company News
Varco International, a manufacturer of drilling equipment, has announced the sale of their 500th top drive unit to Helmerich and Payne.
Moyno Oilfield Products has established a new business unit, Production Products & Services, focusing on worldwide sales, marketing, and distribution of Moyno's Down-Hole Pumps and has opened a new manufacturing plant in Conroe, Texas.
Canrig Drilling Technology is celebrating the manufacture of its 100th top drive and the expansion of its manufacturing capacity from six top drives to 72 per year.
Offshore Magazine has announced the following editorial appointments: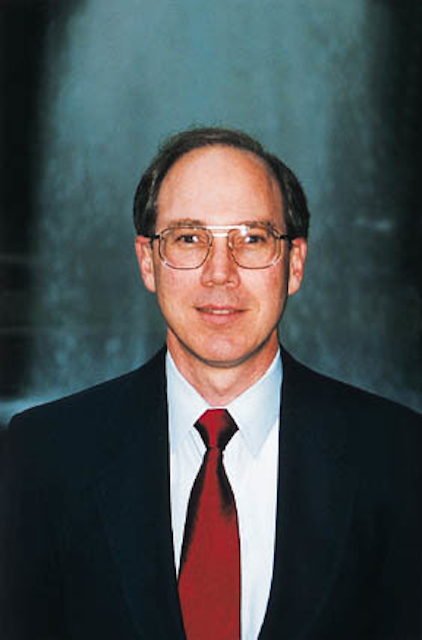 Victor Schmidt has been appointed International Editor, and will be responsible for geosciences and global exploration and development coverage.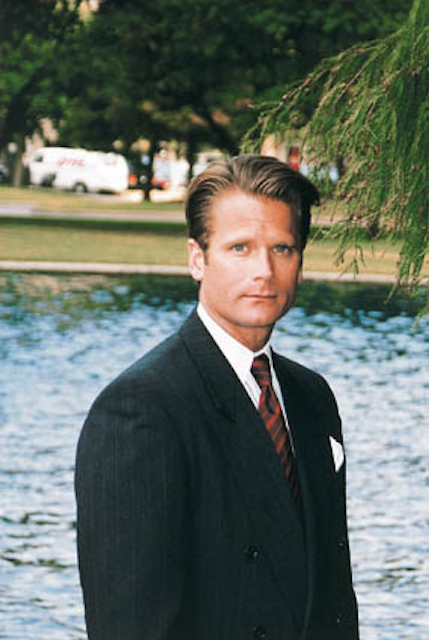 William Furlow has been appointed Technology Editor, and will be responsible for drilling and production technology coverage. Additionally, he will be responsible for DOT conference coordination.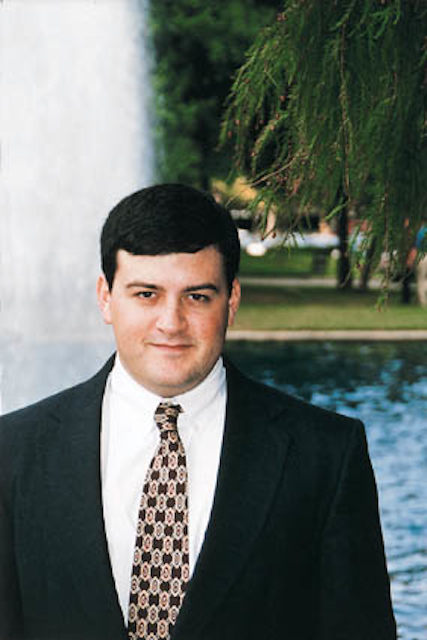 Marshall DeLuca has been appointed Business Editor, and will be responsible for industry surveys and business data and trends analysis, as well as Web site communications.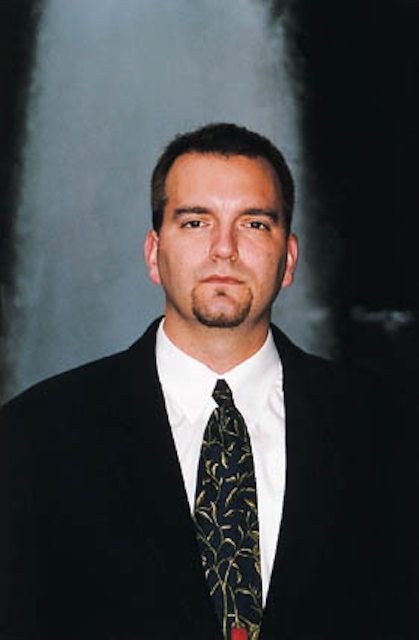 Chris Jones has been appointed Presentation Editor, and will be responsible for magazine design, layout, and art presentation, as well as the production of maps and equipment survey materials for the publication.
Copyright 1997 Oil & Gas Journal. All Rights Reserved.