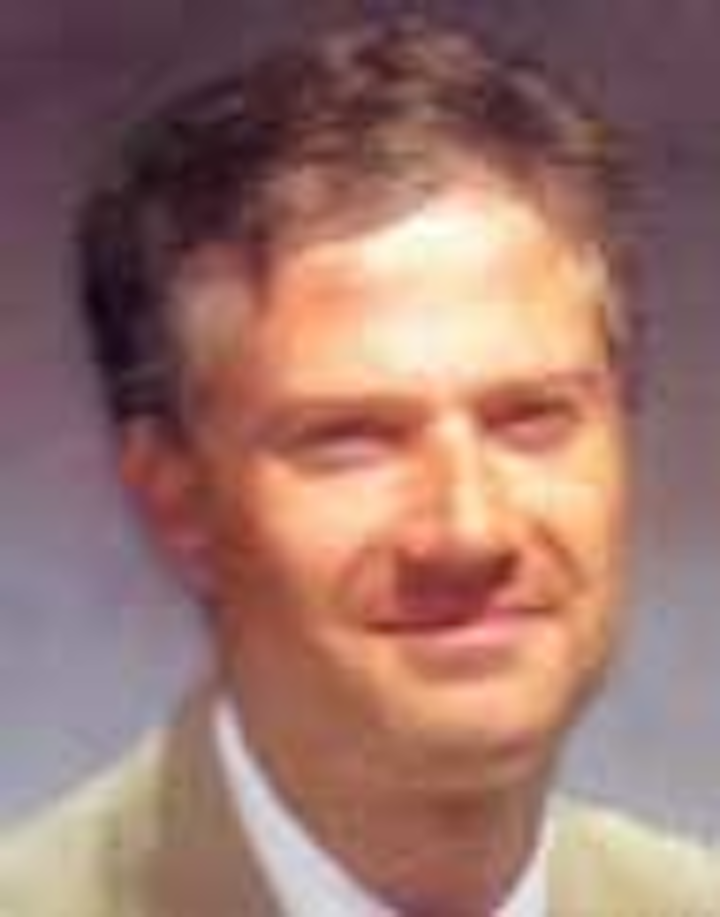 | | | |
| --- | --- | --- |
| | | Jeremy Beckman • London |
Statoil has proposed a timeframe for a new scheme to supply power to four fields in the central Norwegian North Sea: Dagny, Edvard Grieg, Ivar Aasen, and Johan Sverdrup, all in the Utsira High region. The Ministry of Petroleum and Energy has been pressing for a joint solution that draws power directly from the Norwegian mainland. This, Statoil claims, could save around 1 MM metric tons/yr (1.1 MM tons/yr) in carbon dioxide (CO2) and associated taxes compared with conventional offshore power production schemes.
The company is leading the study program, supported by the other field operators Lundin and Det norske oljeselskap and the various licensees. Power needs would be managed via a jointly owned offshore distribution platform, with the concept likely to be finalized late next year. All four fields have different start-up dates, with Edvard Grieg and Ivar Aasen due to come online the earliest in 2015 and 2016. The distribution center is unlikely to be in service until 2018, but plans allow for temporary use of gas turbines on the Edvard Grieg platform (which will be connected to Ivar Aasen's via a subsea power line) and on the Dagny platform.
Norway's offshore pipeline operator Gassco has recommended sending produced oil from Edvard Grieg and Ivar Aasen through the Grane pipeline system to the Sture terminal near Bergen. Gassco had examined a collective oil export solution for all the Utsira High fields, but due to the much greater volumes set to flow from Johan Sverdrup, decided that a dedicated pipeline to Sture or further north to Mongstad would be a better option.
Asset swaps in Norwegian North Sea
OMV will pay €248 million ($316 million) to RWE Dea for a 20% stake in Edvard Grieg, a deal which should net the company up to 19,000 boe/d when production ramps up in 2016.
Another German partner in the project, Wintershall, is selling its 15% interest to Statoil. In exchange, Wintershall will assume operatorship of the North Sea Brage field complex, comprising an integrated accommodation, processing and drilling facility, and part of Statoil's interests in the Gjoa oil and gas field and associated Vega gas/condensate satellite. The transaction is worth around $1.45 billion to Statoil. In addition, the two companies have agreed to jointly research new techniques for increased oil recovery (IOR) offshore Norway.
One of Statoil's flagship IOR fields is Glitne, which came onstream in August 2001 in the Sleipner area of the North Sea via the production and storage vesselPetrojarl I. Its original forecast lifespan was three years, but novel process and well measures and drilling of new wells kept output going, with 55 MMbbl produced to date. However, the final well drilled this year convinced the partners that the field had passed its economic threshold. Vessel owner Teekay's contract will terminate next May, with seven wells to be shut in.
Blocks galore under latest UK round
Britain's government has awarded 167 new offshore licenses covering 330 blocks under its 27th licensing round. The bid process was initiated in February, attracting a record 224 applications for 418 blocks throughout the UK continental shelf. As with the previous round, more awards should follow pending more detailed assessments of certain work programs in environmentally sensitive regions.
Energy Minister John Hayes claimed the response proved that the government's latest package of field incentives was providing greater assurance to oil and gas investors, following the general dismay over last year's tax rises. "Our fiscal regime is now encouraging small fields into production and our licensing regime supports new faces as well the big players to invest. Importantly, we are guaranteeing every last economic drop of oil and gas is produced for the benefit of the UK."
Mike Tholen, economics and commercial director of Oil & Gas UK, attributed the mood change to the industry's constructive dialogue with the Treasury. But he warned that last year's exploration well count on the UK shelf was the lowest for decades, and more needs to be done to stimulate drilling.
Most of the leading majors hardly figured in the latest awards, aside from Total, which picked up 25 blocks. Other big winners included Statoil, which gained stakes in seven licenses west of Shetland and in the North Sea; Dana Petroleum, with 22 blocks and part-blocks over seven areas of the North Sea; and Parkmead, with six new licenses covering 25 blocks or part-blocks, including one in the frontier Rockall Trough area offshore northwest Scotland.
Numerous other companies such as EnQuest, Fairfield Energy, Independent Oil and Gas and Ithaca Energy gained blocks close to their new or planned field developments, with potential to build hubs based on future exploration.
Shell, ExxonMobil to move ahead with Fram
Shell and ExxonMobil have government approval to develop the Fram oil and gas field in the UK central North Sea, using a leased FPSO.
Fram is 50 km (31 mi) west of the UK/Norway median line in a water depth of 100 m (328 ft). Development will entail drilling of eight producer wells, one well for reinjection of produced water, two subsea drill centers, and a flowline bundle. Production should start within three years, averaging 35,000 boe/d, with oil offloaded to a tanker and the rich gas heading through the Shell/Esso-operated Fulmar and SEGAL pipeline systems.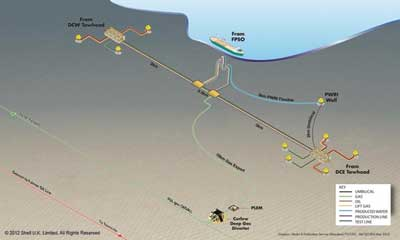 Fram field schematic.
Shell has also given the thumbs-up to Apache's production revival program in the Beryl Area in the northern North Sea by snapping up Hess' interests in 12 related fields. ExxonMobil was the previous operator.
Another large project newly under way in the central sector is Talisman Energy's $2.56-billion MonArb Area redevelopment. This is designed to deliver a further 100 MMboe from six producing fields via a new platform, also tying in production from two new fields, Cayley and Shaw. The government's new Brown Field Allowance helped drive the project forward. Offshore Group Newcastle is building the platform jacket.
A short distance to the southwest, Antrim Energy has a provisional agreement with Teekay Corp. to lease the FPSOHummingbird Spirit for development of the Fyne oil field in block 21/28a. Depending on the timing of the redeployment from the facility's current location, first oil could flow in late 2014.
TAQA Bratani, which took over operatorship from Shell of several fields in the northern North Sea named after seabirds, has prospects for two new subsea tiebacks. One is the Cladhan oil and gas discovery in block 210/29a, discovered by Sterling Resources in 2008. TAQA, which recently became operator of Cladhan, is reportedly seeking approval for a three-well tieback to the Tern Alpha platform, over 16 km (9.9 mi) northeast of the proposed drill center.