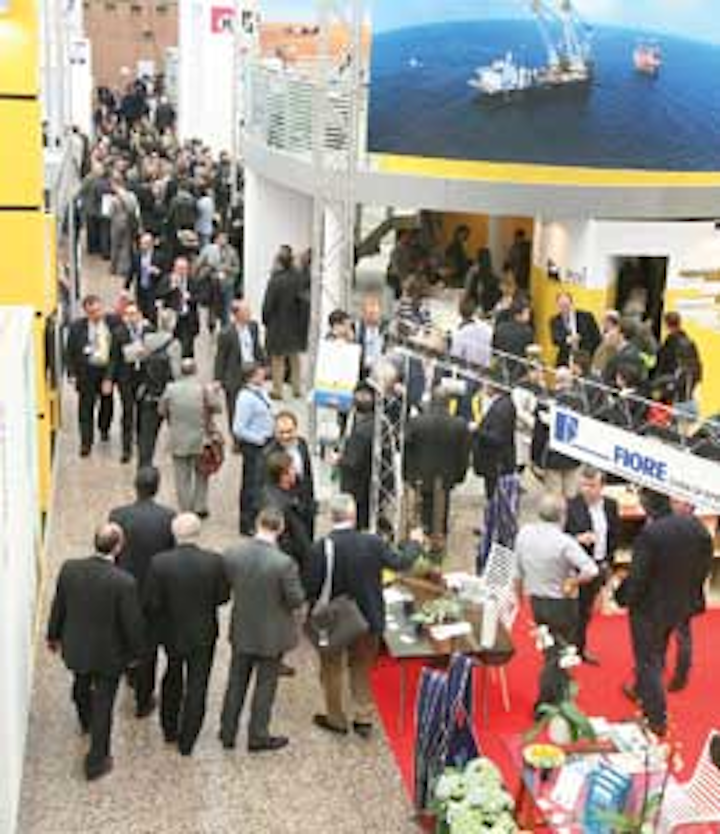 The OMC 2013 Conference & Exhibition takes place in Ravenna, Italy, on March 20-23, 2013. The biennial event provides a forum for information exchange and discussion of energy and technology trends, with a particular focus on the Mediterranean region.
The March 2011 event attracted 1,203 delegates; 12 official delegations from Algeria, Angola, Australia, Azerbaijan, China, Egypt, Kazakhstan, Mali, Norway, Qatar, Turkey, and Turkmenistan; 10,483 visitors from 38 countries; 469 exhibiting companies from 25 countries; and 240 technical papers from authors spread among 22 nations.
In terms of exhibit space and the number of attending companies, next year's exhibition promises to be the largest to date. Among the leading E&P companies to confirm their presence, aside from host sponsor Eni, are Sonatrach, the Egyptian Ministry of Petroleum, Total, Shell, Libya's NOC, and Crosco and Ina from Croatia.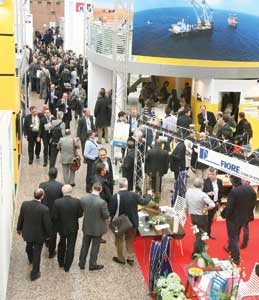 Delegates at the exhibition area.
For the opening plenary session a panel of well-known industry speakers have been invited to offer their insights. They include ministers of petroleum of producing countries and CEOs of African countries. Delegations are also expected from all African producing countries, including Mozambique, where giant offshore discoveries have opened new basins and new plays for hydrocarbon exploration, and from the eastern Mediterranean.
Among the issues to be discussed will be the potential of the Mediterranean area versus new rules and regulations being implemented by the European Union; the impact of new technologies on the evolving energy market; and the industry's growing social responsibilities.
During the special sessions, executives and specialists of the major oil companies, and representatives of governmental and energy authorities, will contribute case histories, outlining lessons learned and future development approaches.
Recently OMC entered an agreement with OnePetro – SPE International. All papers presented at the conference will from now on be available to the public atwww.onepetro.org.