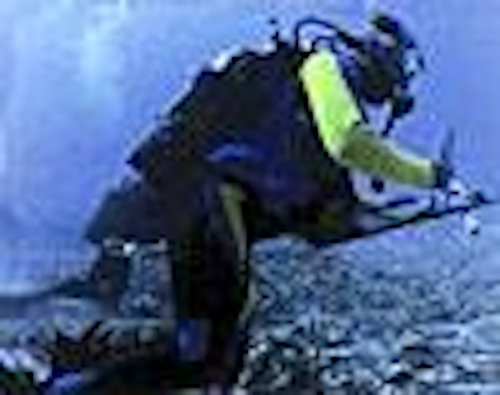 Permanent underwater paper
ICI Imagedata presents a new type of permanent paper for underwater use. From its Olmectrademark line, the paper is suitable for laser and copier printing. It's designed for applications that require tear-proof media resistance from oil, grease, water, and chemicals. The white polyester film offers monochrome or color reproduction with durable, wipe-clean, and waterproof surfaces.
Ocean-current profile data
Fugro Geos Ltd. developed a range of techniques of ocean-current profile data to support deepwater drilling and field development. The technique produces criteria representative of deepwater conditions and is less conservative than traditional techniques. With the new system, advanced analysis techniques take account of the vertical structure of real current profiles. Traditional methods treat time-series data from each depth level through the water column as separate entities to derive current profile criteria. Stronger currents in deep water produce damaging vortex-induced vibration in marine risers and in cylindrical hulls of deep-draft caisson vessels.
Computer hydrodynamics lab
Financiadora de Estudos e Projetos (FINEP), Petrobras, and other participating universities and research organizations developed the Numerical Offshore Tank, a computer-intensive applied hydrodynamics lab to simulate and analyze floating, production, and storage (FPS) oil and gas systems. The tank features hydrodynamic numerical and empirical models, considering interaction between waves and currents, line dynamics and damping, a graphical interface, and a full 3D visualization of simulation results. The tank's main purpose is to simulate dynamic behavior of floating structures along with mooring systems and risers. It takes into account several numerical and empirical hydrodynamics and structure models, such as seabed topography and ocean environment conditions.
Portable hydrocarbon analyzer
FCI Environmental Inc. introduced the PetroSenseRegistered PHA-100WL portable hydro-carbon analyzer for solvent-free detection of hydro-carbons in produced water on offshore platforms. The company's patented fiber optic chemical sensor (FOCSRegistered) technology elimi-nates a need for freon or other chemical extraction processes to determine the hydrocarbon content of produced water. The PHA-100WL gives a direct reading that correlates to parts-per-million values from calibration charts.
Radar-level transmitter
K-TEK created a guided wave, radar-level transmitter that measures the level of bulk solids and liquids under the harshest of conditions within +/- 0.20 inches (5.1 mm). The company's MT2000 overcomes false echoes and complicated set-up normally associated with conventional non-contact radar level transmitters while providing accurate height measurements under harsh conditions, wide variations in operating temperatures and pressures, and low dielectric constants. The transmitter overcomes problems with product buildup and coating that normally cause these types of devices to fail.
Trunnion-mounted ball valve line
KF Industries offers a pipeline market Series P3 trunnion-mounted ball valve line. The valves are available in 2 in. to 48 in. in Ansi 150-1500. They're designed to meet severe and demanding pipeline applications and meet industry standards. The valves feature a three-piece bolted-body design that allows for maximum flexibility. The configurations can be changed quickly. The company offers features such as stem extensions, weld pups, valve automation, extended piping for buried service, and tar-set coating. The valve provides spring-loaded seat design, which provides a tight seal at lower differential pressures. This allows the line pressure to affect a piston action, forcing the seat to the ball for a tight seal.
Product order tracking system
Tenaris Tracking allows customers to view the status of their orders as the order passes through the planning and production schedules at the company's mills, displaying the material production flowchart and the technical specifications of the ordered products. Customers are able to view the shipping and delivery schedules programmed for their orders, following the progress of delivery through each port-of-call and on final destination. All relevant documents, including quality and mill-test certificates, shipping documents, and invoices are accessible online as soon as they are produced.
Separation equipment
Enviro-Tech Systems created Induced Gas Flotation Cell oil water separation equipment. The design incorporates full five-minute retention time, including recycle. It also includes inlet surge-cell with skimming, clearwell, four active cells, no moving parts inside the vessel, adjustable oil-wier assembly in each cell, cylindrical design for structural stability and minimum corrosion, and multiple eductors for maximum separation.
Shipbuilding, turnkey, supply company
Keppel Fels published a brochure demonstrating the company's shipbuild-ing, turnkey construction, and supply capabilities for industry. The company records more than 250 vessels and offshore struc-tures. Its proprietary jackup and semisubmer-sible designs are tailored for diff-erent offshore environments. Apart from offshore rig and specialized shipbuilding, the company maintains businesses in energy, engineering, and infrastructure. The company follows offshore markets in the GoM, West Africa, Brazil, the Caspian Sea, and the Persian Gulf.
Girassol data brochure
TotalFinaElf published a brochure describing facts and figures for the Girassol project on Block 17, offshore Angola. Details about the project are listed in the four-page fold-out, with a drawing depicting all the connections underwater and above. Contact information is listed at the back of the brochure.
Data-acquisition brochure
In Nexans' brochure, the company lists information on data-acquisition cables, umbilicals, submersible equipment, topside cables, energy cables, optical fiber backbones, accessories, wellhead power, and control cables. The list includes copper and optical data-acquisition cables for seismic exploration, towed lead-in and gun cables for 3D and 4D marine surveys, and oceanography cables for ship surveillance.