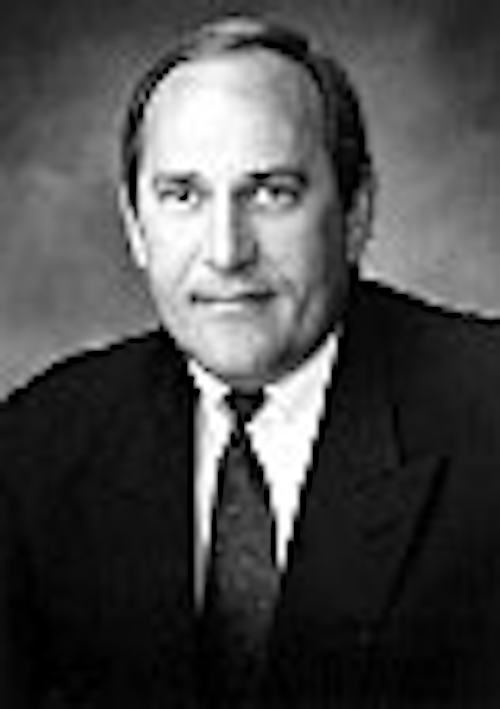 Leslie Bellfore
Houston
Contracts
Weir Group
(Glasgow, Scotland) has won orders, worth nearly £3.3 million, to supply the main topside pumping equipment for the Texaco Captain expansion project (No. B) in the North Sea.
Unifab International (New Iberia, Louisiana) was recently awarded in excess of $11 million in new contracts by ETPM/Marathon for a Jacket and Deck for West Africa, and a Buoyancy Can Tensioner from Exxon/Aker Maritime for the Gulf of Mexico.
Santa Fe International (Dallas) announced one of its subsidiaries received notice of termination of a drilling contract from Occidental Petroleum of Qatar, concerning Rig 127, a 250 ft. cantilever jackup rig.
Diamond Offshore (Houston) announced that its fourth-generation semisubmersible Ocean Alliance has been awarded a contract for a two-well program plus two one-well options for deepwater operations offshore West Africa. Diamond also announced that BP Exploration and the company have agreed to terminate the drilling contract for use of Diamond's drillship, Ocean Clipper.
Lasmo (London) announced they have reached an agreement with the National Iranian Oil Company and Shell to conduct an exclusive exploration study project in the Southern Caspian Sea.
R&B Falcon Group (Houston) has reported that it has entered into a contract with Vastar Resources for the provision of a new generation dynamically positioned semisubmersible drilling rig, the RBS8D.
Frontera Resources (Baku, Azerbaijan) joined the State Oil Company of the Azerbaijan Republic in signing a production sharing agreement covering the 116,000-acre onshore Kursangi-Karabagli Block.
Litton Marine Systems (Charlottesville, Virginia) and Stratos (Washington, D.C.) announced they have signed a contract making Litton an official distributor of Stratos' multi-network mobile satellite products and services.
Brown & Root (Dallas) has secured a $11.7 million contract to carry out engineering and topsides construction work on Talisman Energy's Clyde platform to enable the facility to handle additional production from the nearby Orion field.
People
Ambar (Houston) namedRon Brazzel as Senior Vice President of the company's Fluid Services Division.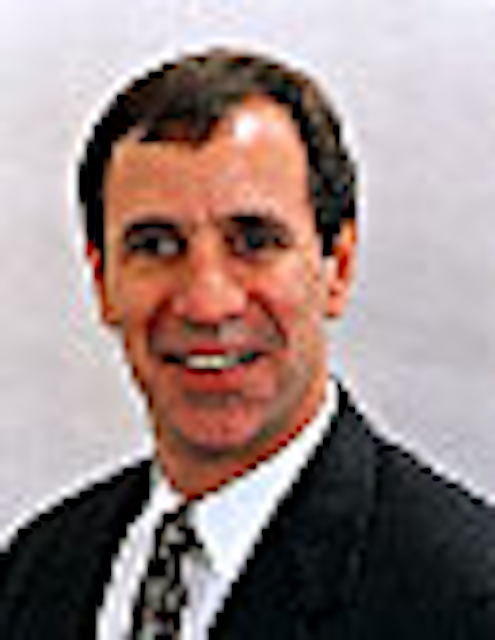 Ed Boczar has been named Sales Manager of the Chemical Processing Industry in the Americas for Nalco/Exxon Energy Chemicals.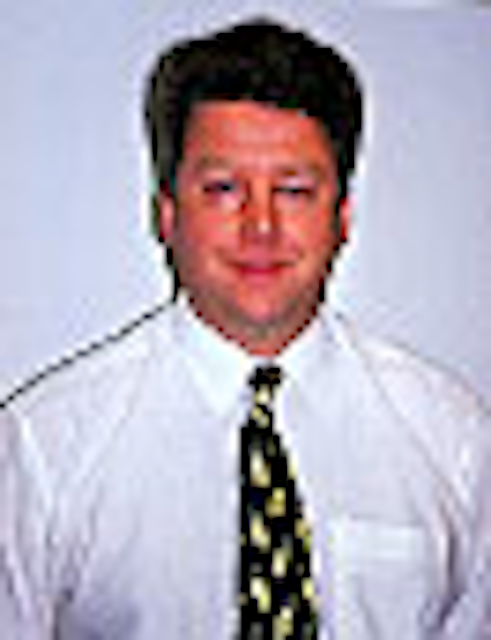 SubSea International Americas has announced the appointment ofGeoff Dale as Survey Marketing Manager.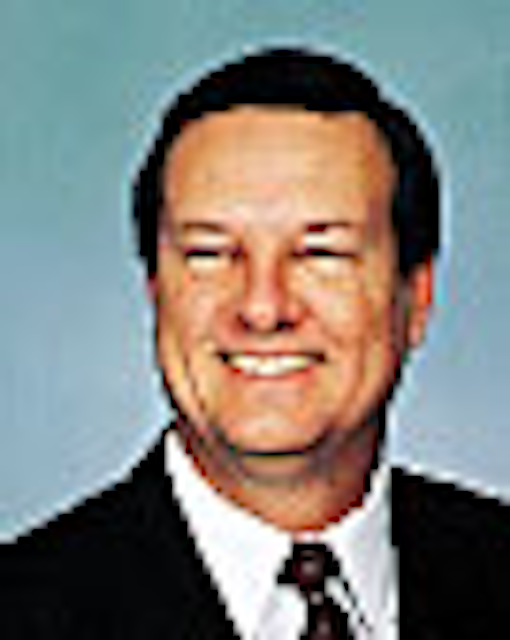 Al Williams has been named Vice President-International Marketing for Total Offshore Production Systems.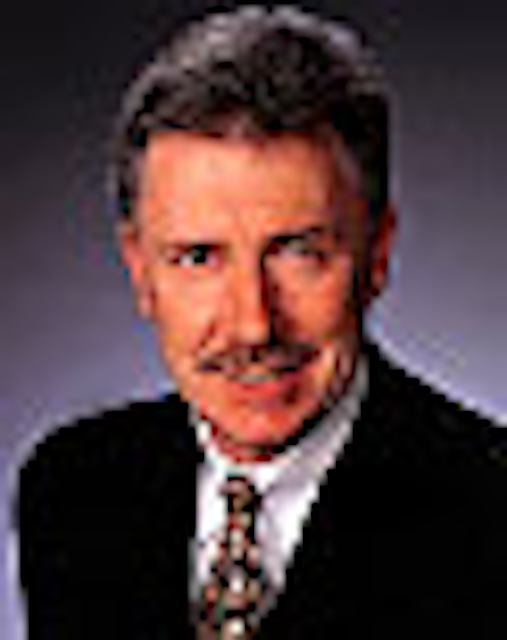 Ray A. Ballantyne has been appointed to the position of Vice President of Marketing, Technology, and Business Development for Baker Hughes Incorporated (Houston).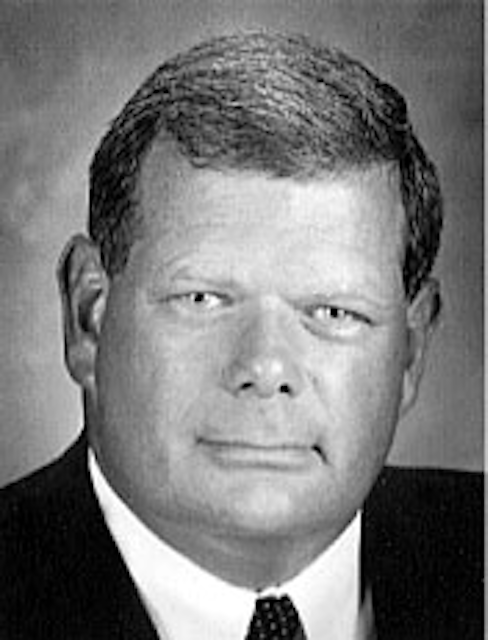 Bettis Corporation (Waller, Texas) announcedMark Cordell has been promoted to Senior Vice President.
Cynthia Quarterman
, Director of the US Minerals Management Service since 1993, resigned Dec. 16. As of February 1, Tom Kitsos became acting director of the agency until a replacement is found.
American Welding Society (Miami) announced the selection of AWS PresidentDr. James R. Key, as President of the Federation of Materials Societies.
Geo-Microbial Technologies (Ochelata, Oklahoma) announcedScott A. Bailey, Ph.D. joined the team as Senior Microbiologist.
Ingersoll-Dresser Pump Company announcedStephen Goldfarb has been promoted to Vice President, Shared Services.
Global Marine (Houston) announced its Board of Directors has electedW. Matt Ralls as Senior Vice President, Chief Financial Officer, and Treasurer.
Gorm Gundersen has been appointed Executive Vice President of ABB (Zurich).
Sonat (Birmingham, Alabama) announcedBryan E. Seas as Controller.
Harald Gulaker is the new Managing Director of Aker Oil and Gas Technology (Aberdeen).
Hussain Sultan of ENOC has been appointed a Non-executive Director of Dragon Oil (Dublin)
John Morgan, recently retired from BP, has joined Wood Group (Aberdeen) as a Non-executive director.
Malcom Brinded has been announced as UK Country Chairman of Shell UK (London) in addition to his current role as Managing Director of Shell UK Expro.
Mergers, acquisitions, new companies
Daniel Industries
announced its newly formed services subsidiary,
Daniel Measurement Services
has acquired all of the outstanding stock of privately-held
Metco Services Ltd
.
Nabors Industries and Pool Energy, both of Houston, announced the Boards of Directors of both companies have unanimously approved a definitive merger agreement for a tax-free, stock-for-stock transaction.
Novistar (Houston) announced the acquisition of Petroleum Financial, a privately-held Fort Worth, Texas-based provider of accounting and information technology outsourcing services to mid-market oil and gas companies.
Ocean Energy (Houston) and Seagull Energy announced they have signed a definitive agreement to merge.
Santa Fe Energy Resources and Synder Oil announced they have signed an agreement to merge.
Company News
Western Geophysical
(London) has opened a new seismic data processing center in Luanda, Angola.
Falcon Group (Houston) has begun construction on a $4.4 million, 140,000 sq. ft., rail serviced manufacturing, office, warehouse facility for WedTech.
Veripos (Houston) has expanded its services into the Gulf of Mexico. The service is being operated by SubSea International on behalf of the Veripos alliance.
Vessel delivered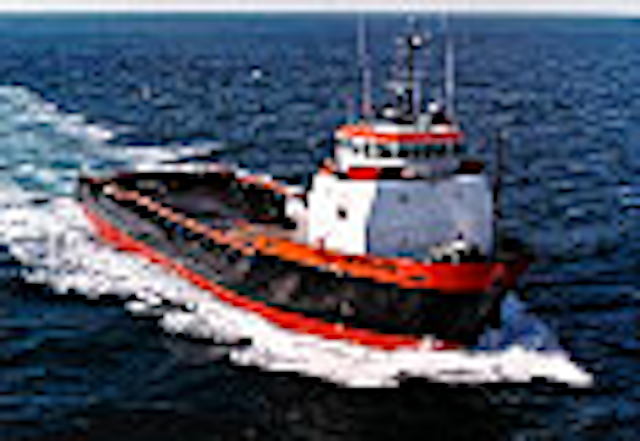 Atlantic Marine's OSV HOS Crossfire was the first of four offshore vessels contracted to build for HV Marine Service's subsidiary Hornbeck Offshore Services (HOS).
Atlantic Marine recently delivered the OSV HOS Crossfire, the first of four offshore vessels contracted to build for HV Marine Service's subsidiary Hornbeck Offshore Services (HOS). The 200 ft. x 54 ft. vessel will service the U.S. Gulf's deepwater and shelf markets. Sisterships OSV's HOS Super H, HOS Brigadoon, and HOS Dakota, are scheduled for delivery early 1999.
Industry records
BP's Wytch Farm project achieved another industry milestone, raising the bar again for technological achievement in an ERD well. The drilling and completion of the M-14 well was completed in a record time of 81.7 days. Total depth of the well was 31,355 ft. with a lateral displacement of 29,324 ft. A consorted team approach resulted in a 40% reduction in time to completion of the well.
Copyright 1999 Oil & Gas Journal. All Rights Reserved.