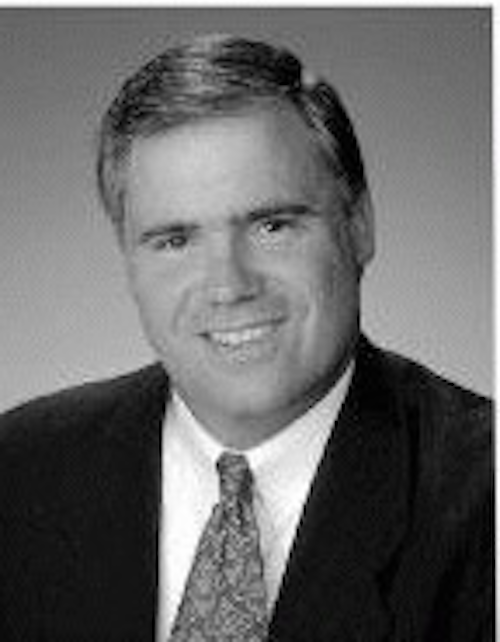 Global Marine Drilling (Galveston) awarded a contract to Newpark Shipbuilding for the fabrication and outfitting of two electrical equipment houses for the drillship Glomar Jack Ryan, which is being built in Ireland.
KCA Drilling (Aberdeen) signed an interim agreement with Shell UK Exploration & Production to manage drilling operations on its new Northern Business Unit (NBU) platforms. KCA has also signed a memorandum of understanding with NIDC, the Iranian state drilling contractor.
Hydralift ASA has entered into a contract with the German shipyard Volkswerft Stralsund GmbH to deliver advanced equipment for laying and repairing fiberoptic cables for two new ships under construction for A.P. Moller.
ABB Vetco Gray (Houston) won a $15 million contract from Saipem SPA of Milan to construct the complete riser system for a new build drillship which will operate in water depths up to 10,000 ft.
People
KPMG (Houston) announced William F. Kimble has been appointed the National Industry Director for the firm's energy, power, and natural resources industry segment.
Bob Rees recently joined Nova Technology (Lafayette, Louisiana) as Operations Manager.
James Miller & Co. announced the following promotions: Sherri Fields appointed to Vice President of Consulting Processes; and Kaleta Hillier appointed to Vice President and Controller.
Offshore Towing (Larose, Louisiana) announced Conrad Armburster to its marketing department.
Petroleum Equipment Suppliers Association announces the election of officers for the 1999-2000 term: W.J. Zeringue, Chairman; Peter D. Kinnear, Vice Chairman; Dwight E. Beach, Jr., First Vice President; Loren Carroll, Treasurer; and, Rhys Best, Secretary.
Aker Geo (Oslo) has appointed Gerry Harrison as President of Aker Geo Seismic.
Global Marine announced its President and CEO, Robert E. Rose, has also been named Chairman of the Board.
Caltex Corporation announced Robert J. Angel has been named Chairman and Chief Executive Officer.
Technip (Paris) announced the following appointments: Pierre Vaillaud, Chairman and CEO; Daniel Valot, President, COO, and Member of the Board; Georges Krammer, Senior Executive Vice President, Business and Operations; and Daniel Burlin, Senior Executive Vice President, Finance and Control.
Mergers, acquisitions & new companies

Scott Specialty Gases (Plumsteadville, Pennsylvania) acquired the Chromatographic Blend Business of Phillips Chemical Company, a division of Phillips Petroleum Company.
Energy Resource Technology (Houston), a wholly owned subsidiary of Cal Dive International, completed three acquisitions of offshore oil and gas properties: two offshore blocks from Spirit Energy 76; one block from Newfield Exploration; an additional interest in Samedan Oil Corporation.
Bouygues Offshore (Bretonneux, France) has signed a letter of intent with Kvaerner for the acquisition of 100% of the shares of Kvaerner (France).
British Steel Tubes & Pipes (Houston) has signed a Memorandum of Understanding to start a new pipe insulation facility at British Steel's pipe mill complex in Hartlepool, U.K.
Caltec and the PSL Group have joined forces to supply the complete range of Wellcom Systems and equipment for increasing reservoir and well productivity.
Company News

Winner of the US Minerals Management Service's SAFE award for High OCS Activity was Exxon Company, U.S.A. An award was also presented to CNG Producing Company for Moderate OCS Activity, and to Transocean Offshore in the Contractor category.
ABB Offshore Systems AS (Nesbru, Norway) was awarded the ASME International Petroleum Division's Woelfel Best Mechanical Engineering Achievement Award.
Jagson International said the firm's rig Deepsea Matdrill, deployed in the Bombay High, has been awarded the Highest Meterage of the Year 1998-1999 for exploratory drilling.
Industry Record

Schlumberger (Houston) announced its new seismic vessel, Geco Eagle has already broken several world records. The vessel left the shipyard where it was built in Bergen, Norway, and traveled to Brazil - a distance of 10,234 kilometers - to take up her first job in the Campos and Santos basins on behalf of Amerada Hess and partners. Geco Eagle took less than 7 days between deploying the first streamer section and recoding the first commercial 10-streamer production.