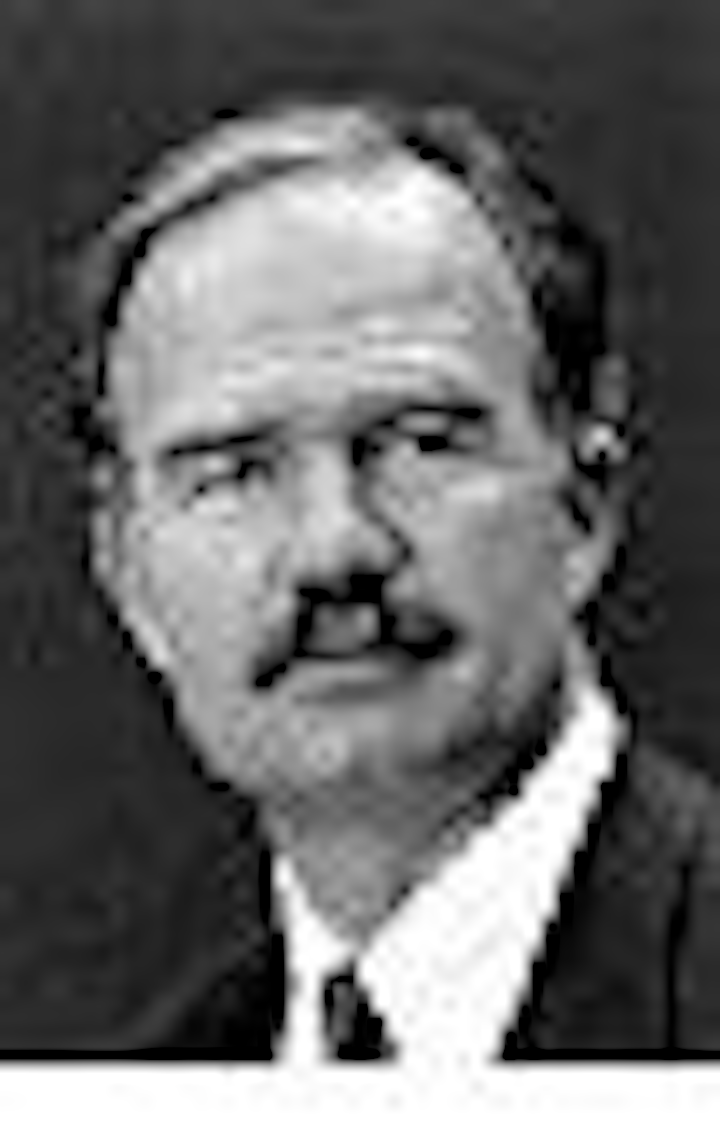 Oceaneering International announced the recent completion of a series of equipment module installations that began in March 1997 aboard the FPSO Zafiro Producer off Equitorial Guinea. Hookup of the final modules is underway and is expected to be completed by mid-summer. The module installations have been performed as part of the Phase 2 development program at Zafiro while production operations have continued aboard the FPSO. The modules have transformed the Zafiro Producer from a basic FPSO to a production unit with water injection and gas lift capabilities to support long-term field objectives.
Contracts
Pinnacle Building Systems (Erath, Louisiana) was awarded the drilling rig accommodation unit contract for the BP/Amoco Marlin Leg Platform, which will be located at Visco Knoll block 915 in a water depth of 3,000 ft.
MDC Technology (Teesside, UK) announced the award of a contract in excess of US$1.5 million, to supply an operational data supervision (ODS) system for Nigeria Liquefied Gas on Bonny Island, River State site, Nigeria.
Landmark Graphics (Dallas) announced that Landmark EAME Ltd has signed an agreement with Scott Pickford Group (UK) to include the provision of Landmark's DepthTeamtrademark technology, training, consulting, and support for Scott Pickford.
Trico Marine Services (Houston) has received a commitment from the United States Maritime Administrationto provide a guarantee of obligations pursuant to Title XI of the Merchant Marine Act of 1936 for mortgage financing relating to the construction of two 230-foot deepwater supply vessels.
Weatherford International (Houston) has signed a long-term agreement with Wood Group (UK) to market electric submersible pumping systems.
Coflexip Stena Offshore (Aberdeen) has been awarded a contract by BP Amoco for a tie-back pipeline project in the UKCS.
FirstWave/Newpark Shipbuilding (Houston) won a contract from Martin Gas Marine (Houston) for steel replacement, paint work, and other maintenance on the ocean barge Poseidon.
Lasmo (London) announced the signing of a Petroleum Exploration License between Lasmo Oil Pakistan Limited, Petronas Carigali (Pakistan), and Government Holdings of Pakistan.
Muse Technologies (Albuquerque, New Mexico) announced that Federal Data Corporation has entered into a three-year agreement providing for up to $1 million per year in sales of Muse software.
Weir Pumps (Glasgow, Scotland) has won contracts worth US$4 million: four pumps for Elf's Girassol field off Angola; Azerbaijan International Operating Company has ordered three seawater lift pumps for the Chirag 1 production platform in the Caspian Sea; the third order is destined for Shell's Malampaya Project near the Philippine Island of Palawan in the South China Sea.
Cudd Well Control (Houston) was contracted to assist in well control activities for an offshore gas well blowout that occurred in the Bombay High Field off India's west coast.
Unifab International (New Iberia, Louisiana) and subsidiary Allen Process Systemswere awarded contracts of $20.5 million for projects in Egypt, Equatorial Guinea, Nigeria, and the Gulf of Mexico.
Bouygues Offshore has two new contracts: the joint venture of Bouygues Offshore and ETPM has a contract for turnkey supply of the Girassol FPSO; a Caspian consortium has awarded a US$ 360 million contract to Bouygues and Bouygues Offshore for the construction of CPC's Marine Terminal near Novorrossiysk, Russia.
People
John G. (Jack) Ryan, 46, a director and former President and CEO at Global Marine, died at home April 18 after an extended illness. He joined Global Marine in 1982 as Assistant General Counsel and in 1985 was named Senior Vice President, General Counsel, and Secretary. In 1993, he was appointed Chief Executive Officer of Global Marine Drilling and was elected President and Chief Operating Officer of Global Marine Inc. in May, 1997.
Paul Ching has been named President and General Manager of Shell Continental Companies (Houston).
GeoGraphix (Denver) appointedMichael Weiss as Vice President of Development.
ITP InterPipe (Louveciennes, France) has namedChristian Bonigen as Technical Manager, Ludovic Villatte, Operations Manager, and Christian Geerstsen, Development Manager.
Keith Brown became the new Manager of the Calgary office of Ryder Scott Company Petroleum Engineers.
Terry Keane, former Vice President of Smith International (Houston), has been named Vice President and General Manager of Gas Research Institute's Exploration and Production business unit in Chicago.
Mustang Engineering (Houston) announcedSteve A. Will has joined the company as Senior Consulting Engineer.
Aker Maritime (Houston) has appointedJim Darby as Marketing Manager with the company's Global Business Development team.
Global Decisions Group (New York City) announced the appointment ofSteven S. Fadem as President and Chief Executive Officer.
Roger Rainbow joins Control Risks Group (London) as Strategic Planning Advisor.
EDG, Inc. (Metairie, Louisiana) announced the promotion ofDavid E. Beebe to Supervisor of the Computer Services Division.
IFP (France) announced two appointments:Roland Huin to Director of IFP's Rene' Navarre Industrial Research and Development Center; and Jean-Pierre Burzynski to Director of the Process Engineering Division.
Global Marine (Houston) has appointedJohn Whitmire to the firm's Board of Directors.
Weatherford International (Houston) has promotedE. Lee Colley, III to Senior Vice President of Weatherford and President, Artificial Lift Systems; and named Bruce F. Longaker, Jr. as Chief Financial Officer and Senior Vice President.
Searex (Lacombe, Louisiana) namedDavid Freysinger as Chief Financial Officer.
International Association of Drilling Contractors and Reed-Hycalog (Houston) has selectedDennis W. Heagney as the 1999 Contractor of the Year.
Trimble (Sunnyvale, California) has selectedSteve Berglund as the company's President and Chief Executive Officer.
Charles L. Mayer has been named Manager, Sales Engineering Compression for Waukesha Engine Division (Waukesha, Wisconsin).
CGX Energy (Toronto, Ontario) announcedKerry Sully as President of the company.
Nippon Oil Exploration (Houston) announces two appointments:Glenn K. Maloney to Vice President, Exploration; and Austin E. "Sonny" Lyons to Vice President, Engineering.
Lloyd Pirtle was named Manager, Distribution Systems for T.D. Williamson, Inc. (Tulsa).
Aker Marine Contractors (Houston) announced the following changes in personnel:Chuck Minton to Senior Vice President and General Manager of Louisiana operations; Alan Cattell to Sales/Proposal Coordinator; and Larry Bobbitt to Sales Representative.
Bettis Corporation, a division of Daniel Industries (Waller, Texas), announcedDavid Standefer as U.S. National Sales Manager.
Richard A. Rovinelli has been appointed to Director, Human Resources of Petroleum Helicopters (Lafayette, Louisiana).
Stewart Tubular Products announcedToby Higginbotham as Manager, Sales and Operations at the company's new office and warehouse facility in Lafayette, Louisiana.
Mergers, Acquisitions, & New Companies

Unocal Corporation (El Segundo, California) announced its Unocal Canada Resources subsidiary has signed a definitive agreement to invest up to US$ 175 million to acquire up to 46% of Calgary-based Northrock Resources Ltd.
Bell Geospace (Houston) announced it is planning to acquire 3D FTG Data for Nederlandse Aardolie Maatschappij B.V., the Shell and Exxon owned operations in the Dutch sector of the North Sea. The company also announced it has formed a strategic alliance in exploration technology with Conoco.
Crowley Marine Services (Asuncion, Paraguay) announced the creation of a new feeder barge service.
Swaco, a division of M-I Drilling Fluids (Houston), has formed an alliance with SCC Environmental Group of St. Johns, Newfoundland, Canada.
Weatherford International (Houston) has acquired ECD Northwest from Clearwater, Inc.
Lasmo and Enterprise Oil (London) announced they have ended their discussions about a possible merger, each remaining independent.
TGS-Nopec Geophysical and Geco-Prakla (Houston) announced the formation of a joint venture to acquire, process, market, and deliver nonexclusive 2D seismic surveys offshore Brazil.
Leviathan Gas Pipeline Partners (Houston) announced that its unit holders approved the partnership's purchase of a 49% interest in Viosca Knoll Gathering Company from El Paso Energy.
PanCanadian Petroleum and Gulf Canada Resources (Calgary, Alberta) have agreed to form a new partnership that creates one of Canada's largest producers of heavy oil.
Messer Group (Frankfurt) has acquired Mahler (Malvern, Pennsylvania).
Veritas (Houston) announced the formation of a new division, Vertias Exploration Services.
Shell Guardian (London) and Baker Hughes (Houston) have established a 50/50 joint venture company called e(2)Tech, to develop and market advanced well construction and remediation technology.
Petris Technology (Houston) and Anadarko Petroleum have developed a partnership to develop Winds Enterprise, a web-enabled application providing easy access to exploration data.
IRI International Corporation (Houston) announced it has received an acquisition proposal.
Schlumberger Oilfield Services (Houston) announced the formation of Holditch-Reservoir Technologies.
Coflexip Stena Offshore (Paris) announced that the group has created a Deepwater Field Development Division.
Horizon Offshore has completed the purchase of the pipelay/bury barge T.O.300 from Terry Offshore.
Company News
Landmark Graphics (Dallas) announced the grand opening of its new Decisionarium Lab in Houston.
Marsco (Houston) completed a series of Gulf of Mexico in-situ vane shear tests in water depths ranging from 4,700 ft to 7,700 ft.
ABS and ABS Group of Companies have signed a new 15-year lease agreement on ABS Plaza in Houston, allowing ABS to transfer its corporate headquarters from New York to Houston in August.
Premiere, Inc. was named the winner of the (US) National Ocean Industries Association 22nd Annual "Safety in Seas Award."
ABB Vetco Gray (UK) is to receive a RoSPA Gold Medal for Occupational Safety by The Royal Society for the Protection of Accidents' adjudication panel.
Exceltec International (Sugar Land, Texas) launched its new corporate website at www.excelteccorp.com.
Oil States Industries (Arlington, Texas) announced a further expansion to its US operations with the addition of CE Marine as an addition to Oil States' subsidiary companies.
Searex's new address and contact numbers are Searex, World Energy Center, 29092 Krentel Road, Lacombe, LA 70445-3304 USA, Tel: 504-882-8000, Fax: 504-882-8080, website: www.searex.com.
Anglian Monarch arrives in Britain
Anglian Monarch, the new flagship of Klyne Tugs (Lowestoft) Ltd, arrived at home port Lowestoft in late March. Built by Matsuura Tekko Zosen at Hiroshima, the 1,480-ton anchor-handling tug completed delivery voyage from Japan in 44 days. The vessel is designed to carry out offshore support services, salvage work, and long range towing operations. Anglian Monarch has a bollard pull of 152 tons, a maximum free running speed of 17 knots, and a range of well over 8,000 miles. The vessel measures 58 meters in length, with a breadth of 14.10 meters and a draft of 6.80 meters.