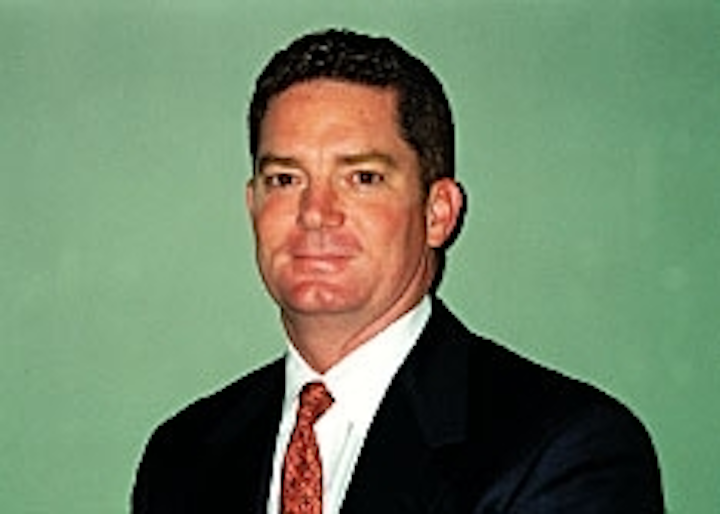 Baker Atlas (Jakarta) has won a three-year contract from Conoco Indonesia, to provide logging and petrophysical services in the Natuna Sea to support Conoco's exploration, appraisal, and workover operations.
A contract for the provision of power management and integrated vessel management systems for a pipelaying vessel to be used in fields worldwide has been won by Siemens Industrial Projects & Systems.
Nuevo Energy (Houston) signed a multi-year consulting contract with Landmark Graphics for its total scientific information technology function.
Landmark Graphics (Dallas) has a contract with BP Amoco to standardize its drilling, reservoir engineering, geology, and geophysics applications utilizing Landmark's extensive integrated and open suite of software applications.
EDG (New Orleans) and DEEP (Houston) have completed a cooperative agreement enabling the companies to provide single-point responsibility for complete oil and gas development from drilling through commissioning.
Hydralift ASA (Norway) received a contract worth $55 million from Hyundai Mipo Dockyards to supply 13 packages of equipment for laying and maintenance of fiber optic cable.
Anadarko Petroleum (Houston) signed an agreement with Texaco Exploration and Production for an exploration program in the Gulf of Mexico's subsalt play.
Drew Marine Division of Ashland Specialty Chemical (Boonton, New Jersey) entered into a distribution alliance with the Diplomatic Marine Division of the Henry Company (Houston). The agreement grants Drew Marine distribution rights in key ports around the world for Henry Diplomatic Marine's full line of hatch cover sealants and sealant systems.
Schlumberger Oilfield Services (Houston) announced its Malaysian agent, Wellog (Malaysia), signed a three-year contract to establish a Seismic Data Management System for Sarawak Shell Berhad.
Rolls-Royce has a contract to supply power for a Turkey oil pipeline. The company will supply power to TEAS, the Turkish Electricity Generating Authority, and will use two licensed Niigata generating sets and ancillary equipment to drive electric motor pumps on the crude pipeline in Eastern Turkey.
TGS-NOPEC and Mariner Energy have consumated an agreement for non-exclusive 3D survey data of over 250 OCS lease blocks in the Gulf of Mexico.
People
Dr. Jin S. Chung has been elected President of the International Society of Offshore and Polar Engineers (ISOPE) for the 1999-2000 term.
TriPoint (Houston) announced the appointment of Stuart Tillman as President and CEO.
Dr. Stephen D. Ban has announced he will step down as GRI President and CEO by the end of 1999.
Michael R. Dawson has been named Director of Investor Relations for Global Marine (Houston).
Donald Strathdee and Richard Hall will lead Oilfield Services Group's Team Energy Resources in its new base in Aberdeen.
Krest Troost of Shell Expro is the new Chairman of the CRINE Network (London). Other new members of the Executive Board are: Al Bolea of BP Amoco; James McCallum of Global Marine; Larry Farmer of Halliburton - Brown & Root; and, Roddy Grant of AMEC Process and Energy.
Ocelot Energy (Calgary) elected new directors to the firm's Board: Luigi Caflish and Paul Keyes.
Dr. Chris Fay will become Chairman of the Expro Group (Aberdeen).
Gary Brown is the new President of Balmoral Group International (Houston).
Steve Preston is the new Managing Director of Heerema Hartlepool, based in Northeast England.
Santa Fe Snyder (Houston) announced Douglas C. Nester has been promoted to Vice President, International Exploration.
Pipeline Industries Guild (London) has named Richard Glenister as its new Business Development Manager.
Gene Lognion has been named Public Relations Chairman for LAGCOE 1999.
PCCI (Alexandria, Virginia) announced that Gustave Ruetenik has joined the staff.
Exploration Logistics Group (Mitcheldean, UK) has named Natalie Stubbs as Sales Manager of its oil and gas support division.
Doug Horton has been named Vice President of Sales and Marketing for Kvaerner Oilfield Products, based in Houston.
David Moorhouse is the new Chairman of Lloyd's Register of Shipping (London).
Lasmo (London), which has acquired Monument Oil and Gas, has appointed Tim Eggar and Thierry de Rudder of Monument as Non-Executive Directors.
Deutsche Financial Services has named Scott Danahey as Vice President, Marine & Custom Products Area.
Sorbent Products Company (Somerset, New Jersey) has appointed Derek Yurgaitis and Christer Homvall Co-General Managers of the SPC Europe in Mol, Belgium.
BJ Services (Aberdeen, Scotland) has appointed Doug Bell as Sales Manager - Far East & Middle East Regions for BJ Tubular Services.
Mergers, acquisitions & new companies
Weatherford International (Houston) announced the acquisition of New Zealand-based Austoil Technology.
Schlumberger Oilfield Services (Houston) acquires all assets of Calgary-based Panther Software. Schlumberger also announced through its GeoQuest product line that it has signed a letter of intent to acquire Merak, based in Calgary as well.
Servomex (Norwood, Massachussetts) was acquired by Fairey Group (UK).
Paradigm Geophysical (Herzlia, Israel) said it has reached a definitive agreement to acquire PlaNet.
MERL and Rapra Technology, both of the UK, announced a management buyout deal of MERL.
Shareholders of Dominion Resources (Richmond, Virginia) and Consolidated Natural Gas(Pittsburgh) have approved the merger of the two companies.
Leviathan Gas Pipeline Partners (Houston) said it has closed on the purchase of several companies which hold ownership interests in the High Island Offshore System: U-T Offshore System; East Breaks Gathering Company; and, a number of smaller offshore pipeline laterals owned by Natural Gas Pipeline Company of America, a subsidiary of KN Energy, for total consideration of $51 million.
Doyen and Associates (Bristol, England) purchased certain assets and the ongoing business of Fluor Daniel's Bakersfield office.
Beicip-Franlab (Reuil-Malmaison, France) has become a 100% subsidiary of IFP, managed by a Directorate and Supervisory Board, chaired by Bernard Franquelin.
CTES (Conroe, Texas) and SensorWise have developed a company called SmarTract, a manufacturer and supplier of downhole tractors.
Company News
Woodside Energy (Perth), operator of the North West Shelf Venture, advises that the floating production vessel, Cossack Pioneer, has resumed production from the Wanaea-Cossack oil and gas fields on the North West Shelf.
Sonsub International (Houston) finalized the initial phase of its ROV newbuild program with the delivery of two of eleven systems.
Sema Group (London) has agreed to be the exclusive European distributor for products of Altra Energy Technologies (Houston).
McWane and Associates internet site can be found at www.materialsite.com.
Broken Hill Proprietary (Melbourne) announced the success of an ultra-deepwater Gulf of Mexico (Green Canyon 826-1) well on the Mad Dog prospect, located in the Atwater Foldbelt.
Netzsch (Exton, Pennsylvania) announced the appointment of Flow Technics, as an exclusive representative of NEMORegistered Progressing Cavity Pumps.
Global Industries has completed two major extensions to the Destin Pipeline system using automatic welding on the second extension of the system.
Hydralift (Houston) has received a letter of intent from Reading & Bates Falcon for the N-Linetrademark Drilling Riser Tensioner and Trip-Savertrademark Systems, the BOP Handling, and the Underhull Guide/Riser Centralizer Systems for the Newbuild RBS8-D semisubmersible.
Digital Systems Engineering (Phoenix) announces the expansion of business to a new facility that more than doubles the manufacturing space.
Enidine (Orchard Park, New York) launched its new web site at www.enidine.com.
The new $20 million world headquarters of Baker Petrolite in Sugar Land, Texas is now complete.
CRP Marine launched its new web site at www.crpgroup.co.uk.
CRC Evans Pipeline International has launched a worldwide initiative into concrete weighting products, through a second subsidiary, PIH, of Burnley, England.
Industry Records
Diamond Products International (DPI) has drilled a directional section in extreme southern Argentina and set a new world record for a single run footage of 22,221 ft. The CS#1 well in Tierra Del Fuego is part of Total Austral's extended reach drilling program. Extended reach wells is a ratio of horizontal departure to true vertical depth (HD/TVD) greater than 3.5. Nine wells are planned by Total, and partners, Deminix and American Energy.
Production facility matched with West Africa floater
The Expro Group has deployed the Agbani Floating Production Facility (FPF) and topsides production facility onboard the Knock Taggart FPSO in Nigeria. The two vessels, which commenced production earlier this year, are together capable of producing in excess of 80,000 b/d of oil. The firm has a $75 million contract over a five-year "supply and operate" contract period.
The Agbani FPF is moored in block OPL230, in 6 meters water depth near the mouth of the Calabar River. The production facility is treating well fluids from two separate well clusters in the Abana Field, operated by Moni Pulo Ltd. The cluster produces up to 50,000 b/d for export via a new 45-km pipeline to the Knock Taggart FPSO. Production has also commenced from the topsides production facility onboard the Knock Taggart FPSO, moored in the nearby block OPL98 at the mouth of the Calabar Estuary. Production at the rate of 30,000 b/d began in mid-February 1999.
Heavy lift vessels ready for operations
Offshore Heavy Transport's Black Marlin has been awarded contracts to perform operations beginning next month. The Black Marlin will perform the launching operation of the R&B Falcon semisubmerisble drilling rig, Deepwater Nautilus, at Hyundai Heavy Industries shipyard. Offshore Heavy Transport will also provide launching operations for R&B Falcon's Deepwater Horizon.
Smith renames business unit
Smith International, based in Houston, said the company has changed the name of its Smith Drilling & Completions business unit to Smith Services. Operations, sales, marketing, and engineering functions within Smith Services will operate under the following group names:
Directional Group: MWD and directional drilling services.
Drilco Group: Drillstring and stabilization components; repair and inspection services; rotating drilling heads; torque control systems.
HE Group: Drilling and fishing jars plus other specialty downhole fishing and drilling tools.
Lindsey Group: Liner hanger and packer products and services, as well as associated accessories.
Red Baron Group: Casing exiting; multi-lateral systems; remedial services; fishing services.
Smith International will have five principal business units - Smith Services, Smith Bits, M-I Fluids, M-I Swaco, and Wilson Supply.