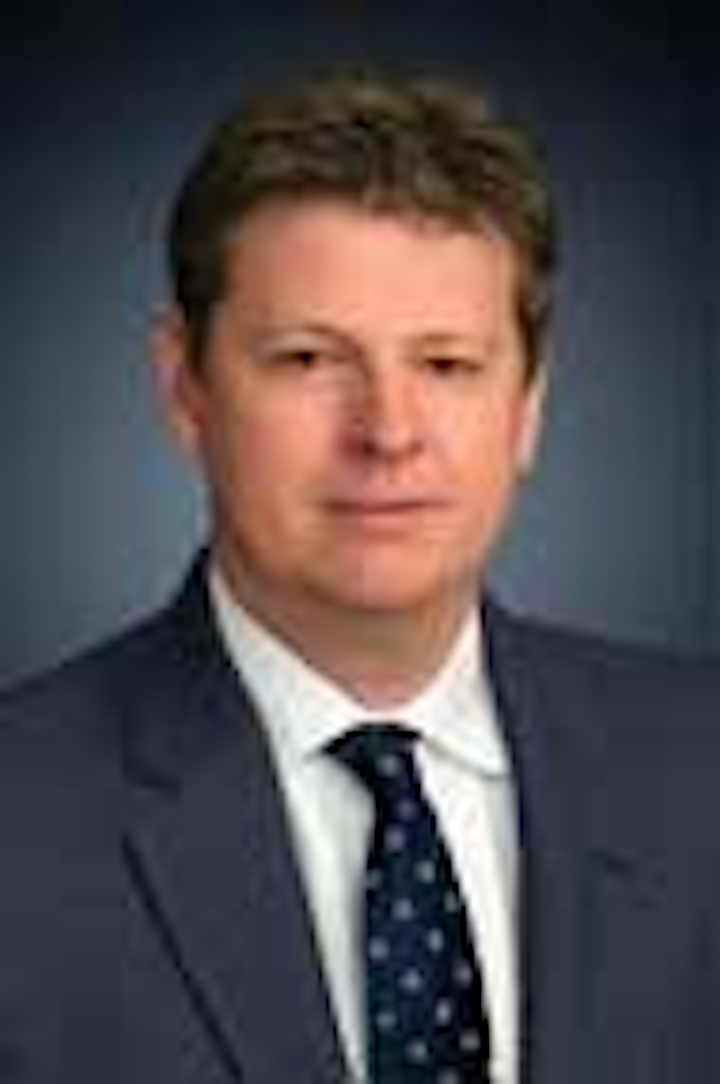 Repsol has appointedJosu Jon Imaz San Miguel as CEO.
CGG has appointedRémi Dorval as chairman of the board of directors. He succeeds Robert Brunck.
Stuart Bradie has joined KBR as president and CEO.
Rowan Companies plc has electedDr. Thomas P. Burke as CEO. H.E. Lentz has retired as the chairman of the board of directors. The company has appointed W. Matt Ralls as the executive chairman of the board and Sir Graham Hearne as the new lead director of the board.
Burke
Chris Finlayson has resigned as chief executive and as an executive director of the board of BG Group for personal reasons. Until a permanent replacement is appointed, Andrew Gould, the company's non-executive chairman, will take over as interim executive chairman.
Nexen Energy ULC, a wholly owned subsidiary of CNOOC Ltd., has appointedFang Zhi as CEO. He succeeds Kevin Reinhart.
The National Ocean Industries Association board of directors has electedJohn T. Rynd as chairman and Cindy B. Taylor as vice chair for the 2014-2015 term.
Charles D. Davidson, chairman and CEO of Noble Energy, plans to retire and leave the board of directors on May 1, 2015.
Decom North Sea has appointedNigel Jenkins as chief executive.
Michael Cowie has joined Ecosse Subsea Systems as technical director.
EnerMech has appointedStuart Cowie as Process, Pipeline, and Umbilicals general manager for Norway.
ADIL has promotedLo Van Wachem to general manager of projects and developments. The company has appointed Raffaele Chiandet as deputy general manager at its London office, and Mike Fuery has been appointed general manager of opportunity management.
AMEC has appointedJeff Reilly as group president of Strategy and Business Development.
Noble Corp. has appointedSteven A. Manz as senior vice president and CFO of Paragon Offshore Ltd.
Gary P. Luquette has been elected non-executive chairman of McDermott's board of directors.
Valvitalia SpA has appointedUmberto Quadrino as chairman of the board of directors.
Naval Sondhi has joined FoundOcean to lead the SMR design services division.
Larry Scott has joined NEOS GeoSolutions as vice president of global sales.
For the 2014-2015 term the Petroleum Equipment Suppliers Association has electedPaul Coppinger as chairman, Gary Halverson as vice chairman, Johan Pfeiffer as first vice president, and Dave Warren as treasurer.
Exova has appointedStuart Bond as global business development manager, corrosion.
Trendsetter Engineering has promotedRon Downing to president.
InterMoor has appointedLesley Maxwell as group human resources manager, Duncan Cuthill as general manager of InterMoor Marine Services Ltd., and Nick Knight as business development manager of InterMoor Marine Services Ltd.
Cuthill
SPP Pumps has appointedIan Burrows as business development manager for major projects.
Sterling Seismic Services Ltd. has appointedChuck Diggins as vice president and center manager in Houston.
IHC Merwede America Corp. has appointedThomas Agnevall as vice president business development.
Niko Resources Ltd. has electedStewart Gossen to the board of directors.
Dron & Dickson has appointedLenny Collins as HSEQ manager and Bruce McHattie as UK wholesales operations manager.
Ram Srivastav has joined Geotrace Technologies Inc. as chief metrics officer.
BHP Billiton has appointedMalcolm Brinded as an independent non-executive director and a member of the Sustainability Committee.
HS Ocean Group has appointedPeter Breslin as managing director of its shipbuilding and repair subsidiary McTays.
Diamond Petroleum Ventures LLC has appointedEm Roosevelt as technical sales representative.
Roosevelt
Cairn has appointedJames Smith as finance director and joined the board as an executive director.
National Oilwell Varco has appointedMarcela E. Donadio to the board of directors.
Wireline Engineering has hiredDouglas Gordon as division sales manager for Asia/Pacific; Paul Higginson as division sales manager for Europe, Africa, and Americas; and Alex Ozzard-Low as global business development manager.
Garry Kennie has been appointed president of Houlder Americas Inc.
Kennie
NCS Survey has appointedSimon Goldsworthy as business development manager in its Aberdeen office.
Goldsworthy
Applied Seismology Consultants Ltd. has appointedLee Clarke as general manager and director.
Michael Ketley has joined Theon Ltd. as engineering manager, and Jason Frost has joined the company as business manager – studies.
Circulation Solutions has appointedJerry Beeson as vice president of sales.
Enteq Upstream PLC has appointedCS Fan as China and Southeast Asia sales manager.
Bernard André has joined Aminex as an exploration advisor.
Knight Oil Tools has appointedChris Rosson as senior vice president of global resources. Nicholas Knight has been named vice president of operations, Knight Oil Tools U.S.A.
Rosson
Knight
David Gair has resigned from the board of directors of Noreco.
Wellsite Rental Services has appointedRex Ferrier as vice president - Texas operations, and Blair Faucheaux as controller.
Ferrier
Faucheaux
The Petroleum Network Education Conference's Philip C. Crouse Cornerstone Award recognizes significant accomplishments in upstream E&P petroleum data management. This year the Cornerstone Award honorsRusty Foreman and Jerry Hubbard. Foreman, global head E&P Data Management, BP in Houston, has led the effort to professionalize the field of Data Management within BP and in the broader upstream E&P data community. Hubbard is president and CEO of Energistics of Houston, the upstream industry's open data exchange standards consortium. He was recognized for his contributions to building an inclusive global user community, facilitating a collaborative standards development environment, and developing strategic industry alliances. The recognition was presented at the closing awards lunch of the 18th PNEC International Conference on Petroleum Data Integration, Information and Data Management held May 20-22, 2014, in Houston, under the production and auspices of PennWell Corp.
Aker Solutions will split into two companies to speed up a streamlining process that will reduce costs and better position all parts of the group to meet the customer needs. The Subsea, Umbilicals, Engineering and Maintenance, Modifications and Operations areas will form a new company under the Aker Solutions name. The other units, including Drilling Technologies, Aker Oilfield Services and Process Systems, will be developed independently as part of a new oil-services investment company, named Akastor.
Reef Subsea is reorganizing to create three independent companies: Reef Subsea, X-Subsea, and Technocean Subsea. The companies will have separate management and independent strategies. Reef Subsea, to be headquartered in Thornaby, northeast England, will continue to focus on the laying and burial services of subsea cables to all energy industries. X-Subsea, which will replace the Reef Subsea Dredging and Excavation brand, is headquartered in Houston. With operations in UK, Norway, Singapore, and the Middle East, the company will continue to focus on precision dredging and excavation. Technocean Subsea, headquartered in Bergen, will replace the Reef Subsea Integrated Projects brand to focus on subsea inspection, maintenance, and repair and construction, and build on its success and growth in the North Sea and West Africa.
InterMoor, an Acteon company, has added to its stock of mooring equipment in Asia/Pacific and opened a new office at the Loyang Offshore Supply Base in Singapore.
Gulf International Services has agreed to acquire Japan Drilling Co.'s 30% shareholding in Gulf Drilling International.
DNV GL has acquired Marine Cybernetics, which provides third-party testing of computer control systems.
Deep Sea Mooring is backing the launch of Deep Sea Installation, a new, specialist business dedicated to subsea installation solutions. The company will initially focus on the FPSO segment.
Genesis Oil and Gas Consultants Ltd. has finalized the lease for office space in Covington, Louisiana, and will soon begin supplying engineering services to clients in the greater New Orleans area.
GAC Russia is upgrading its facilities at the port of Novorossiysk to support offshore E&P in the Black Sea. The company has signed contracts with one company to provide supply base support, including a dedicated berth, open and closed storage areas, a site for liquid mud plant and dry bulk plant, and offices.
Tenaris has invested $39 million in the construction of its research and development center in the UFRJ Technological Park in Rio de Janeiro.
Swift Worldwide Resources has launched a joint venture called SOMINU with the Eastern Nzema Stool community in western Ghana. SOMINU, which means "help to lift," will provide job opportunities for more than 2,000 personnel to support the upcoming construction of a deepwater port facility in the Atuabo region of Ghana. The partnership will focus on maximizing employment and skills development of the local Atuabo population. All profits from the project will be reinvested in training and community-improvement programs focused on education, healthcare, and sports.
Unique Maritime Group is teaming with OEG Offshore to offer the rental and sale of offshore equipment in the Middle East. OEG Unique, based in the UAE and Qatar, will offer OEG's full range of certified cargo carrying units and A60 modules.
Ferguson Group has formed a new partnership in Vietnam with local company New World Logistics JSC, operating out of bases in Vung Tau, Ho Chi Minh, Nha Trang, Haiphong, and Hanoi.
TheNational Ocean Industries Association has named Noble Corp. as the recipient of NOIA's 2014 Safety-in-Seas (SIS) Safety Practice Award, and Danos as the recipient of its 2014 SIS Culture of Safety Award.
London Offshore Consultants has registered LOC Seoul and opened the company's first office in South Korea.
AVEVA has opened its second R&D center in Hyderabad, India.
WorleyParsons has signed a general agreement with ASD Global for the use of OptiPlant, Pipe Router, and Pipe Support Optimizer for all its projects worldwide.
EnerMech has acquired Louisiana-based Diversified Oil Field Service Inc. and Cape Town, South Africa-based Control Valve Technology.
RISC has acquired ISIS Petroleum Consultants.
TheNorwegian Geotechnical Institute has announced plans to establish a wholly owned subsidiary office in Perth, Australia, during 2014.
Classification societyClassNK has established a new survey office in Belem, Brazil.
Trelleborg's marine systems operation has opened a new sales and business development office in Houston.
Scottish energy consultancyTymor Marine has opened its first overseas facility in the US. The firm's US operations will trade as Tymor Marine US Inc. from offices in Kaplan, Louisiana.
Weatherford International Ltd., Sinopec Oilfield Service Corp., and Shengli Highland Petroleum Equipment Co. Ltd. have entered into a joint venture agreement to form a new equity joint venture company in China. The joint venture will combine the complementary strengths of each of its parent companies to provide products and services within a collaborative framework helping to tap into the vast unconventional resource base in mainland China.
Exova METECH has acquired the specialist calibration business of Raufoss Offshore in Norway. The move will see the transfer of technology assets and personnel to Exova METECH, with operations remaining in the company's current facility in Raufoss Industrial Park, north of Oslo.
McDermott International Inc. has signed a lease agreement with the Mississippi Development Authority and the Mississippi State Port Authority for the exclusive right to operate a spoolbase and marine operations base in the Port of Gulfport. The new 50-acre facility will feature a fabrication building and stalk racks as well as a dedicated dock for vessel berthing. The company expects the facility will be available in early 2016.
Oilennium Ltd. has doubled the size of its global headquarters in Norfolk, UK, and has moved its US office into larger premises in Houston.
ROMAR International has appointed STEP Oiltools as its agent in the Caspian region.
Core Grouting Services is a new addition to Acteon's company portfolio. Core provides grouting for foundations on oil and gas platforms and offshore wind farms.
Sandvik AB has completed the acquisition of Varel International Energy Services.
Bredero Shaw has implemented its Complete Coating Assurance model, the first and only offshore pipeline coating model that ensures successful performance throughout the project. The model includes six elements: engineering services, pipe and joint coating design, coating system validation, logistics management, pipe coating application, and field joint coating. The company says its prime purpose is to reduce project risk, schedule risk, and performance risk.