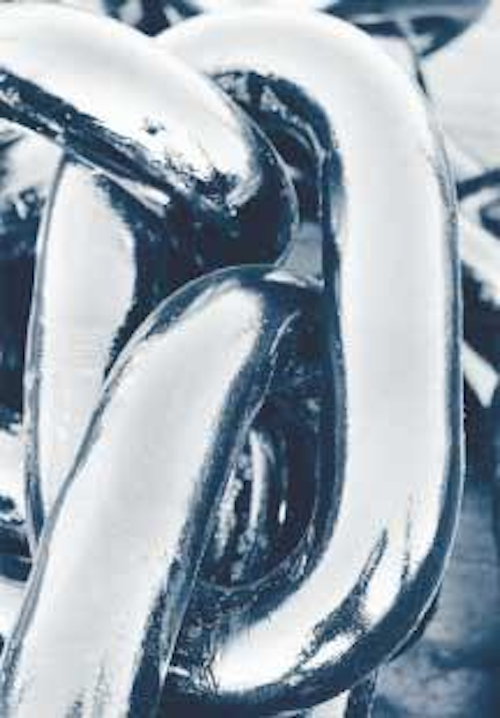 The future of the Ramnäs chain factory, which was placed in receivership last August, has been secured by new owners, who were due to take over this month. Two-thirds of the 65-strong workforce will be retained, and there is new offshore work, in the shape of an order from APL in Norway for 1,650 tonnes of heavy mooring chain. The born-again company will trade internationally as Ramnäs Chain. Managing Director Carina Andersson has remained in her post.
The new owners are Svenskt Rekonstruktionskapital (SRK), which will own 60%, and Arvid Svensson, which will hold 40%. SRK, itself part owned by the Swedish Industrial Development Fund, is an investment company set up last year with the aim of resuscitating ailing industrial companies in Sweden. Arvid Svensson is a private company with diversified interests. If the Ramnäs rescue plan proves successful, it is likely that SRK will withdraw, leaving Arvid Svensson to take the helm.
null
Under its previous owner, the Norwegian industrial group Scana, Ramnäs' fortunes had declined following a downturn in demand for its products. Even so it has not been out of work, and in February was completing an order for 6,000 tonnes of 138-mm chain for Statoil's semisubmersible Kristin production platform, Andersson said. Other orders have recently been completed for SBM, APL, Attwood, GlobalSantaFe, and Petrobras.
For more information, contact Carina Andersson, Ramnäs Chain. Tel: +46 220 22000, Fax: +46 220 35837, carina.andersson@ramnas.com