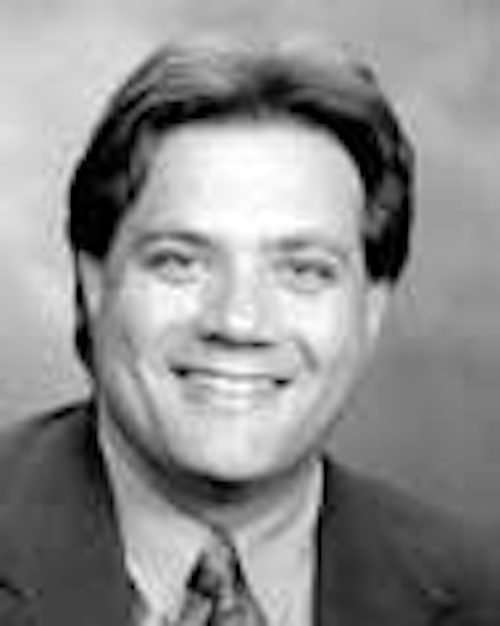 Jaime Kammerzell
Associate Editor
People
Santos Ltd. has appointed Peter Wasow to CFO. Wasow was previously Santos' executive general manager for finance and accounting, having joined the company in 2002 after a 23-year career with BHP Billiton.
Ocean Design Inc., developer of networking solutions for subsea fiber optic and electrical applications, has promoted Greg Scull to vice president of defense and communications reporting to Mike Read, CEO and president. David Bradbury will join ODI as vice president of sales and marketing, Western Hemisphere, oil and gas division. Bradbury will manage the Houston technical service center, teaming with Graeme Leiper in Europe, Marilia Painter in Brazil, and Gary Clark, ODI Corporate.
Paradigm, provider of petroleum geoscience and drilling engineering technology to the exploration and production industry, has appointed Chris Usher to senior corporate vice-president, integrated services.
BJ Services Co. has made two appointments in Asia and the Middle East. Eric Koehler is country operations manager – Indonesia for BJ Tubular Services. His primary functions are to plan, manage, and control all BJ Tubular Services operations in Indonesia. He also manages business development and customer relations, as well as quality assessment activities and finance. Andy Elliott is sales and operations manager – conductor driving services for Southeast Asia and the Middle East. In his new role, he carries out business development, operations, and quality assessment and control activities related to conductor driving services in these regions.
null
Effective Jan. 1, Willem J. Timmermans, president and CEO of INTEC Engineering, retired, and the company appointed John B. Reed, former CEO, to succeed Timmermans.
Anadarko Petroleum Corp.'s board of directors has named James T. Hackett president and CEO. Hackett joins Anadarko from Devon Energy Corp. where he served as president and COO. Anadarko also named Jim Larson senior vice president, finance, and CFO. Larson, currently senior vice president, finance, will report to Hackett.
Janet F. Clark has joined Marathon Oil Corp. as senior vice president and CFO effective Jan. 5, 2004. Clark was senior vice president and CFO of Nuevo Energy Co. She succeeds former Marathon CFO John T. Mills, who retired Dec. 1.
Bernhard Russheim Houston-based CRC-Evans Automatic Welding has named two employees to new posts. The company has promoted Brian Laing to president, succeeding the retired Dick Jones. Laing most recently served as vice president of welding engineering and field service. CRC-Evans also promoted Bernhard Russheim to vice president – marketing. Russheim has worked with CRC-Evans for 26 years and most recently served as director of European operations.
Companies
Petrofac Facilities Management has taken over management of Venture Production's Kittiwake facility in the Central North Sea. The agreement follows the transfer of operatorship to Venture Production from the previous operator, Shell UK Exploration and Production.
ABB, a power and automation technology group, merged its six automation business areas into three globally focused businesses effective Jan. 1, 2004. The move continues an evolution that began in late 2002 when the group merged two automation-related divisions and combined eleven business areas into six.
Daewoo Shipbuilding and Marine Engineering has received a gas compression project order from ExxonMobil Canada Ltd. Under the agreement, Daewoo Shipbuilding will provide maritime equipment to compress gas through September 2006.
DEI, the Aberdeen based branch of SKF Reliability Systems, has received a contract to provide condition monitoring services to Sigma 3, a joint venture company serving the North Sea interests of Shell Exploration and Production. The contract covers the Brent field, the mature assets, and the central field. DEI will carry out a study to determine the monitoring requirements for each asset and will then implement a condition monitoring program using performance monitoring, vibration monitoring, and lube oil analysis. The contract is for one year with two one-year options.
GE Druck, a unit of GE Industrial Systems and the General Electric Co., has received an order from Kværner Oilfield Products to supply customized PTTX400 series subsea wellhead transmitters to provide long-term precise measurements of oil process pressure/temperature.
Kværner Masa-Yards Inc. and Far-Eastern Shipping Co. have signed shipbuilding contracts for the design and construction of two icebreaking stand-by and supply vessels, subject to approval by the Central Bank of Russia and to issues related to post-delivery financing. The vessel is due for delivery in May 2005 and will operate in the Okhotsk Sea in the Sakhalin area in the Far-East of Russia. The vessel is 100 m long and has a deadweight of 4,000 dwt. The shaft power is 13 MW, and the ship will be fitted with azimuthing electric propulsion. The vessel contract price is ¤65 million.
Norson Services has won three contracts worth £2 million. The contracts will see the UK pipeline, process, and umbilical services company working in Nigeria, the US, and Scotland. Norson will supply umbilical pre-commissioning services to Technip Offshore International on the Bonga field in Nigeria. This contract will involve 12 of Norson's personnel over a seven-month period. Norson will provide pre-commissioning services to SBM on the Xicomba project, offshore Nigeria on a three-month contract.
Oceaneering International Inc. has acquired a drill support ROV business consisting of 82 ROVs, including 54 work class and 28 observation class, related contracts and employees, and significant subsea engineering, tooling, and products capabilities and capacity from the Subsea 7 group of companies. The respective boards of directors have approved this agreement, and the closing of the transaction is expected in early 2004.
Tullow Oil plc, the independent international oil and gas exploration and production company, has completed the purchase from Eni UK Ltd. of its 23.33% equity in the Thames gas fields and the associated license interest, P37 (block 49/28). Originally agreed to by both parties in July 2003, the transaction was completed on Nov. 27. Tullow now has a 66.66% interest in Thames.
Compagnie Générale de Géophysique subsidiary Sercel has acquired a 51% majority ownership in Hebei Junfeng Geophysical Co. Ltd., the main provider of geophones and seismic cables for the Chinese seismic market. BGP, the largest Chinese geophysical services contractor, will remain shareholder of the company as well as management and employees with XPEIC, a Chinese geophysical equipment company.