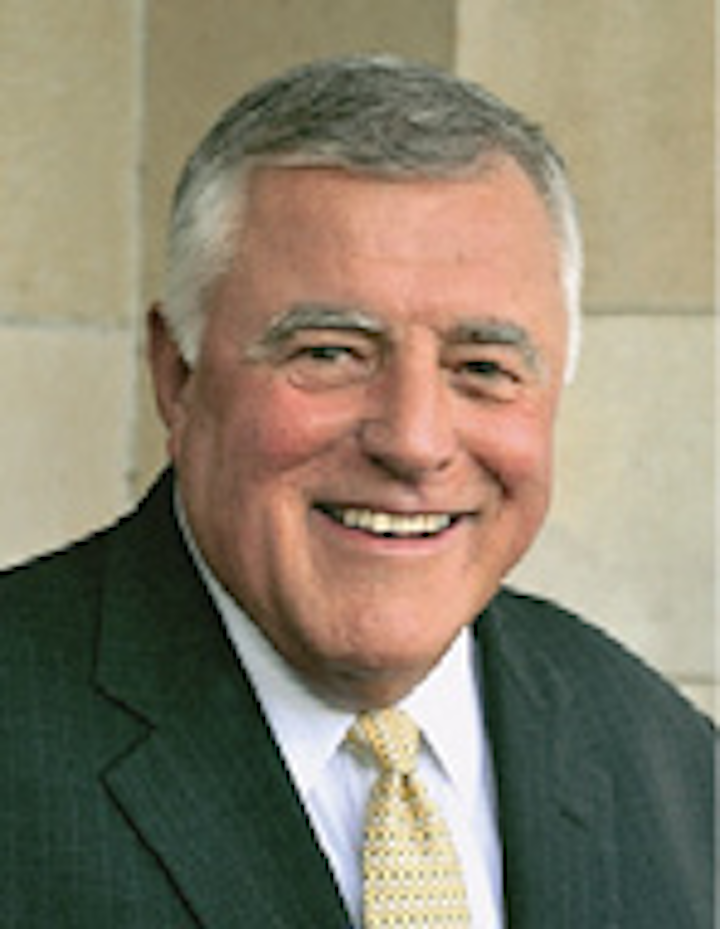 People
In Memoriam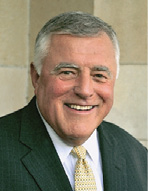 Robert Biolchini, former president and CEO of PennWell Corp., died on Nov. 8, 2017, in Jackson Hole, Wyoming. He was 78. A member of its board of directors and executive committee since 1976, Biolchini was named president and CEO of PennWell in 2000. Following his retirement in September 2015, he became chairman of the board of directors. Among other leadership roles, Biolchini served as a director and board chairman of Valley National Bank, as well as on the boards of Lowrance Electronics and American Business Media.
He earned his law degree from George Washington University. Since 1981 he served as a temporary appeals judge for the Oklahoma Supreme Court, and he was a partner in the law firm Stuart, Biolchini & Turner in Tulsa, Oklahoma, at the time of his passing.
His graduation in 1962 from the University of Notre Dame began an association with the institution that would last for the rest of his life. He was named to the university's board of trustees in 2001 and was a trustee emeritus at the time of his death. He also served for nearly 20 years on the Notre Dame Law School's advisory council.
Biolchini chaired the Roman Catholic Diocese of Tulsa's Fund for the Future, as well as the Gilcrease Museum and Monte Cassino boards of trustees. He was a member of the religious orders Sovereign Military Order of Malta and the Order of the Holy Sepulchre.
He is survived by his wife, Frances; and four sons and two daughters.
Carl-Henric Svanberg has informed the BP board of directors of his intention to retire as chairman. Svanberg will chair the annual general meeting to be held in May 2018 and will remain in position until a successor is in post.
The KrisEnergy Ltd. board of directors has appointed CEOKelvin Tang as executive director and CFO Kiran Rajas alternate executive director.
Total has appointedMarie-Noëlle Semeria as senior vice president, Group chief technology officer.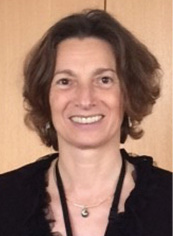 Semeria
Ardyne has appointedPaul Warwick as non-executive chairman.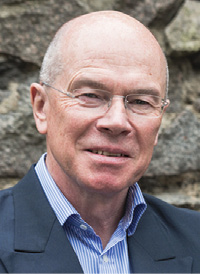 Warwick
DeepOcean has appointedOttar Mæland as acting CEO. He succeeds Bart Heijermans, who will remain on the board as a non-executive director.
OLT Offshore LNG Toscana has appointedRichard Fleischmann as managing director.
Wintershall has namedTorsten Murin as managing director in Russia.
Kreuz Subsea has appointedAJ Jain as CEO and Balaji Bhashyamas COO.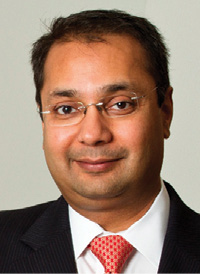 Jain
InterMoor has namedMark Jones as global CEO.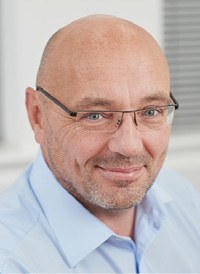 Jones
John B. Frank has been elected to Chevron's board of directors. He will serve on the company's Audit Committee.
FairfieldNodal has hiredTom Scouliosas senior vice president and chief technology officer of Geosciences, and Shawn Rice as senior vice president and COO.
TGT Oilfield Services has namedAntoine El Kadi as global geoscience manager and Ken Feather as chief marketing officer.
El Kadi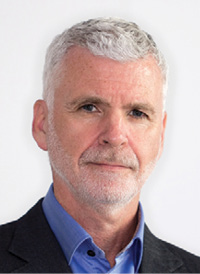 Feather
Ramco Group has appointedRussel Davies as CEO.
Phoenix International Holdings Inc. has hiredDarren Van Ryn as commercial underwater ship husbandry supervisor for the Gulf of Mexico region.
Darrell Fontenot has joined Pharma-Safe Industrial as director of HSE.
Sir Bob Reid has joined the Belltree board as a non-executive director.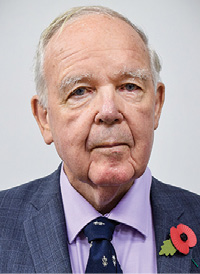 Reid
Lamprell has appointedJames Dewar as a non-executive director and as a member of both the Audit & Risk Committee and the Remuneration & Development Committee.
Aquaterra Energy has hiredNick Hawkes as financial director.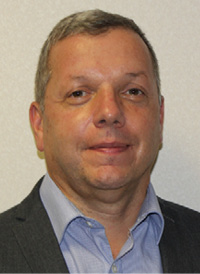 Hawkes
Aat Hoorn has joined Simwave as manager engine room and high voltage simulators.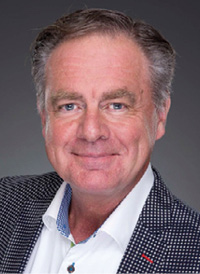 Hoorn
TWMA has appointedTony Branchas CEO and Ronnie Garrick as president.
Davidsons Blast Services has appointedAlex Devlin as operations manager and Bob Rankine as production manager.
Brian Valentine has joined RED Engineering as business developer to oversee the development and expansion of its specialist test services business.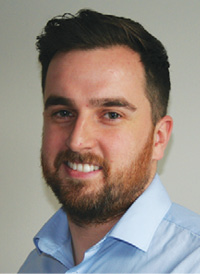 Valentine
Asset Guardian Solutions Ltd. has hiredBlaire McLeod as technical consultant.
Eric Rose has joined Global Diving & Salvage Inc. as director of business development.
Tony Evans has joined LUX Assure as global business development – CoMic.
Company News
Schlumberger has opened the newly expanded reservoir rock and fluid analysis laboratory in Houston. The 123,000-sq ft (11,427-sq m) Houston Reservoir Laboratory features a portfolio of the company's reservoir characterization technologies, which span downhole rock and fluid data and sample acquisition through wellsite and lab analysis.
Halliburton and the Akwa Ibom state government have opened Nigeria's first oil and gas training center fully-equipped with oil field operations tools. The Akwa Ibom Oil and Gas Training and Research Center will provide courses in field development, drilling and completions engineering, well intervention solutions, and digital technologies to local energy employees and students. The company said that the center will support more than 3,000 students annually and will provide more than 50 courses in oil and gas development. Halliburton Landmark will provide the training curriculum, instructors, software, workstations and tools to be used in the classroom. The Akwa Ibom state government provided the facility infrastructure.
Norbit has acquired integrated field monitoring system specialist Aptomar. Aptomar's focus is on protecting the safety and integrity of offshore personnel, the environment and offshore facilities through management of oil spill detection/combat, surveillance and security, and search and rescue collaborative services. The company will be renamed Norbit Aptomar and will be part of Norbit's SubSea business.
Pacific Drilling S.A.and some of its domestic and international subsidiaries have filed petitions for relief under Chapter 11 of the United States Bankruptcy Code in the United States Bankruptcy Court for the Southern District of New York. The company said that it intends to use the Chapter 11 process to pursue a comprehensive restructuring of its approximately $3.0 billion in principal amount of outstanding funded debt.
SUEZ has broken ground on a new laboratory in Tomball, Texas, north of Houston, which is expected to open in mid-2018. The new facility will expand to include further process innovation in the oil and gas industry, focusing on global upstream and downstream applications. For the oil and gas industry, customized experimental simulation capabilities that closely mimic the field environment are being added and upgraded. New research and application development efforts will continue in process and water chemistry for oil and gas production, transport, refining and petrochemicals, emphasizing all unit operation support, failure and root-cause analyses. It also will allow for expert services and application technology as well as a new emphasis on sensors, monitoring solutions and digital domain to further advance its process-focused solutions. Currently designed for more than 80 researchers and support staff, additional support facilities have been engineered in place at the design phase, allowing for efficient and cost-effective future expansion.
Chrysaor has awarded Sparrows Group a three-year crane management services contract for platforms on three UK North Sea fields that it recently took ownership of from Shell. Sparrows will operate and maintain seven cranes across the Armada, Everest, and Lomond gas platforms, 233-250 km (145-155 mi) east of Aberdeen. It also covers supply of rigging lofts and inspection services, and overseeing the onshore management of all crane maintenance strategies and related engineering scopes.
Petrohab LLC has established a Brazilian subsidiary named Petrohab Oil & Gas Serviços, Ltd., which is headquartered in Macaé.
MacGregor,part of Cargotec, has opened its head office in Singapore.
Oceaneering International Services Ltd. has joined the Engineering Equipment and Materials Users Association as an associate.
NOW Inc.'s US subsidiary DNOW L.P. has signed a master distribution agreement with Global Tubing, a Forum Energy Technologies company. Under this agreement, DistributionNOW becomes Global Tubing's preferred partner to distribute its portfolio of coiled line pipe products in the US.
SIMMONS EDECO has opened its first base of operations in Esbjerg, Denmark.
Bibby Marine Services Ltd. has awarded Sodexo a two-year contract to provide catering, housekeeping, and laundry services for the new custom-designed Bibby Wavemaster 1 vessel.
Danos has won a fabrication contract by a major oil and gas producer subsidiary operating offshore Equatorial Guinea. The scope of work comprises the fabrication of a 50-by-60-ft (15-by-18-m) deck section and all associated piping for an upgraded compressor on the producer's offshore platform. The deck will be fabricated at its Amelia Integrated Services Complex, involving 45 craft personnel over four months.
Woodside Energy has contracted AGR to provide drilling, completions, well site and well engineering services under a four-year outline agreement.
NorSea Group (UK) and Independent Oilfield Services (IOS) are teaming up to provide a comprehensive logistics, storage, and inspection package for oil and gas companies operating in northeast Scotland. The alliance will combine NorSea's quayside oil/gas field services and logistics at its deepwater base at Smith Quay, Peterhead, with IOS' oilfield equipment storage and tubulars inspection facility at nearby Longside.