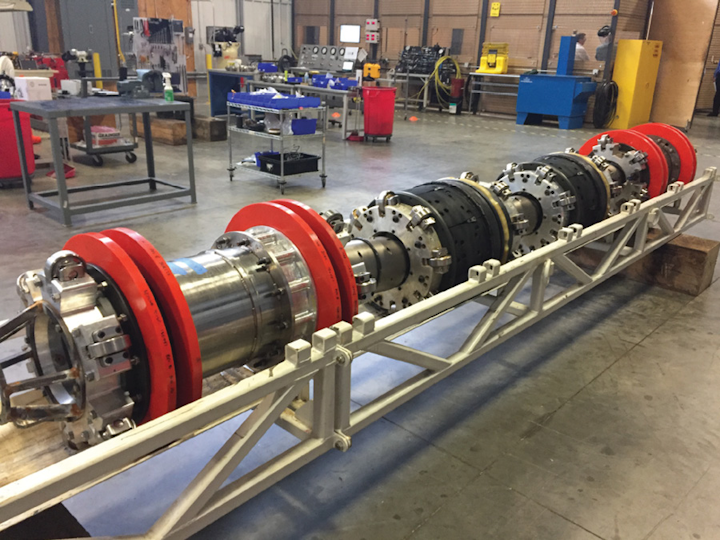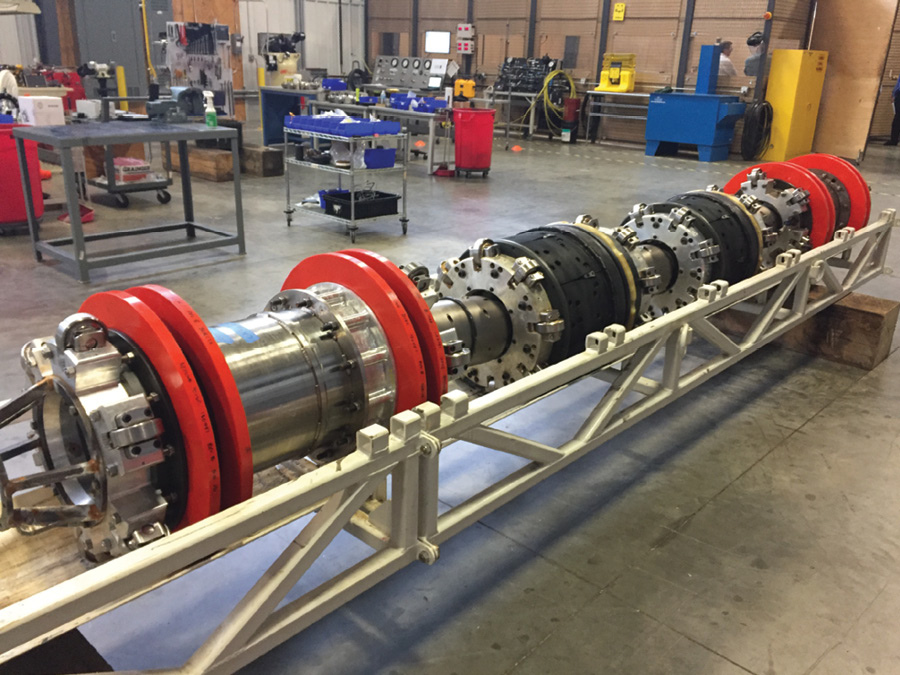 PPIG says its IsoPig tool allows for the pressure isolation of a section of pipeline from the inside. (Photo courtesy PPIG)
Pipeline Pressure Isolation Group, LLC (PPIG) says it has completed testing and validation of the world's first piggable "low-stress" pipeline pressure isolation plug capable of operating in thin wall onshore pipelines as well as offshore pipelines.
The company says that due to the unique design of the IsoPig technology, stress on the pipe wall is significantly reduced. This creates for the first time a piggable solution that allows an internal pressure barrier for onshore applications. PPIG says that existing piggable isolation tools put much more stress on the pipeline than the IsoPig which, until now, has prevented these tools from being used in thinner wall pipelines, without the use of external clamps.
PPIG says that the new tool allows for the pressure isolation of a section of pipeline, all from the inside. This, in turn, allows a hydrocarbon-free worksite, without the need to excavate at the isolation location, weld, or cut large holes; and without purging or flattening the line.
A low-stress solution is not as critical in offshore pipe, which typically has a heavy wall. However, onshore pipe is older, often with much thinner wall, and more easily susceptible to damage if over stressed. PPIG says that the IsoPig solves this problem with its unique "low-stress" design.
The IsoPig has been tested and confirmed to isolate significant pressures, with low pipe stress, while remaining a true double-block barrier (everything is 100% redundant), while allowing zero leakage ("bubble tight"). The service is available for liquids or gas.