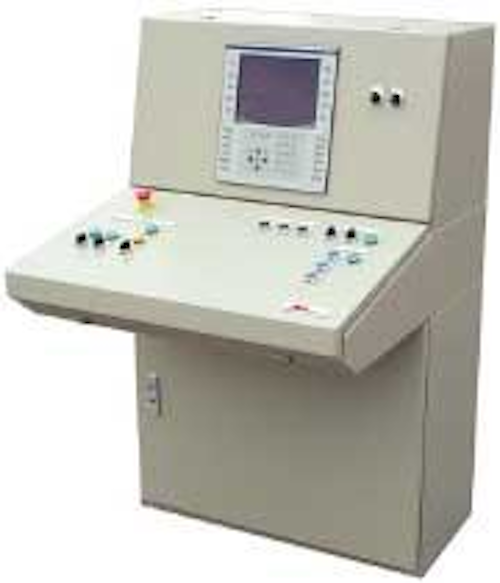 Smögen-based AH-Automation, founded in 1944 to provide electrical services for fishing boats, has been involved in industrial automation since the 1960s. The company performs engineering work for main and emergency switchboards, pumps, and thruster starters, and it automates ventilation systems for different vessel segments, such as accommodation, refrigeration, and cargo holds. In May, the company was working on an accommodation ventilation system for the Queen Mary 2.
null
There is little difference in this type of equipment for the marine or offshore sector, said Ruben Olofsson, senior electrical engineer for sales and marketing. AH-Automation could easily supply generator sets, electrical modules, and starters for shuttle tankers, supply vessels, and small accommodation rigs, he added. Additionally, the company's work with bulk-handling terminals for goods such as cements and grain, could potentially extend to supply bases for the offshore industry, Olofsson said.
AH-Automation's workshop provides 2,000 sq m for projects and assembly, and there is a separate 300-sq m mechanical workshop. Because the company can design as well as manufacture systems, it can provide a fast turnaround time on projects, according to Sales and Technical Manager Joacim Lorentsson.
null
The company can undertake pre-commissioning before the units leave the workshop. Its design tools are integrated with its Enterprise Resource Planning (ERP) system, so repetitive projects can be executed relatively quickly. This January, the company also won Underwriters Laboratories Inc. certification, so it can now perform projects in the Gulf of Mexico, Lorentsson said.
For more information, contact Ruben Olofsson, AH-Automation. Tel: +46 522 896 44 x 40; fax +46 522 894 30; rubeno@ah-automation.se; www.ah-automation.se.