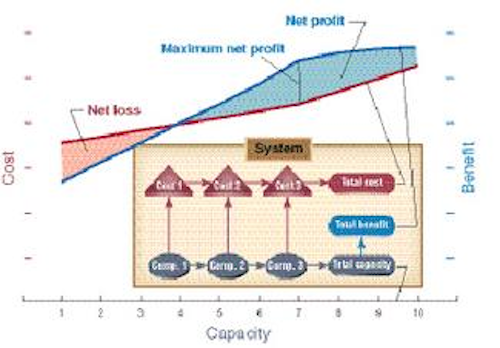 Many of the suggestions Glisco Optekon puts forward for optimizing offshore projects come at a time when most deci-sions have been made.
"For our approach, that's a little late," said Thomas Ernby, Optekon development manager.
To get around that, Optekon wants to become involved during the pre-front-end engineering and design work. Entering the process during the conceptual phase for a development will enable the company to provide cost-effectiveness analysis of different development scenarios before a decision is made, he said.
null
The company, now performing hydrodynamic analyses on the Thunder Horse and Atlantis units for GVA Consultants, specializes in cost-effective design software tools. Optekon believes that it can be difficult to decide which investment will yield the highest return. Optekon's Optimization system for Cost Effective Design (OCED) software looks at each component and the cost and calculates which investment will yield the most benefit.
OCED handles the multiple interacting components of a process or a product. The software generates cost/capacity and benefit/capacity curves for the product or process based on costs and benefits over a range of capacities for each component, making it possible to identify what generates the maximum net profit.
OCED provides quickly the trends information on thousands of configurations, and the results are much more comprehensive than what is generally provided from traditional analysis, where there is not much time to look at multiple cases and concepts.
The system offers results that build in uncertainties, such as changing oil prices and reservoir sizes. The flexibility can be exceptionally useful, he said.
For instance, if there is a 50% chance of finding more oil than what the production system is configured to handle, the analysis considers whether the company should spend 5% more when designing the system in order to be able to meet the extra production requirements. OCED will produce recommendations based on the calculation results.
For more information, contact Thomas Ernby, Glisco Optekon, Tel: +46 31 711 61 80; Thomas.ernby@ optekon.com; www.optekon.com.