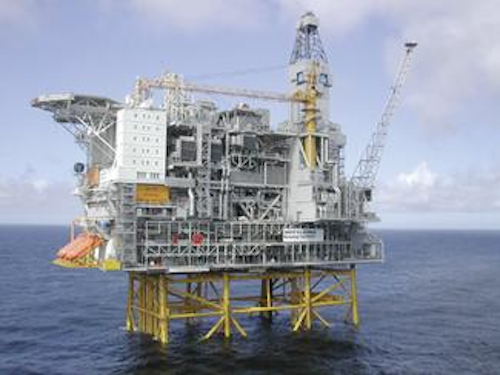 Following Pharmadule Emtunga's delivery of living quarters for the Central Azeri platform, the company now has repeat orders from operator Azerbaijan Interna-tional Operating Company for the West and East Azeri installations.
Emtunga Vice President Klas Wallin said the new order, signed last December, covers provision of quarters for 196 people in 75 cabins, of which 96 will be in four-bed cabins and 102 will be in two-bed cabins. Complete modules will each weigh in around 1,100 metric tons.
Work on the West Azeri project began in May, and it is scheduled for completion in April 2004 with hookup and installation in Baku in January 2005. Work on East Azeri will begin in May 2004, with completion slated for April 2005 and installation in Baku in January 2006. The Azeri-Chirag-Guneshli fields are an ongoing development with combined reserves of over 4 Bbbl.
Elsewhere, Emtunga is working on its first living quarters for the deepwater Gulf of Mexico with BP-operated Mad Dog. These quarters will house 126 people in 46 cabins, with a mix of two-bed and four-bed units.
Living quarters for both Mad Dog in the Gulf of Mexico and Kristin, another project in the Norwegian Sea, will be delivered the same week in February 2004, which provides the added bonus of using one loadout contractor to handle both jobs.
Kristin, at 1,900 metric tons, is the heaviest set of living quarters that Emtunga has built. That order will accommodate 108 people in the 54 cabins. Each cabin contains one hall, one bathroom, and two sleeping rooms.
null
The company is now fully booked for engineering and design through the end of the summer and to the end of year for fabrication, Wallin said.
Recently, Emtunga delivered the quarters for two Agip KCO barges, the Safe Scandinavia flotel, and Esso's Ringhorne platform. The living quarters for the barges, which will work in the Kazakhstan sector of the North Caspian Sea, will accommodate 120 people. Emtunga provided a living quarter extension for the Safe Scandinavia, increasing accommodation from 320 people to 576 people. The modules, weighing 750 metric tons and containing 128 cabins, were installed in February.
Emtunga is expanding its market beyond the North Sea with projects in the Caspian and the Gulf of Mexico. The company sees many opportunities in the Caspian, in particular. Of the 10 living quarters in the Caspian ordered in the last five years, Emtunga has won eight, Wallin said.
For more information, contact Klas Wallin, Pharmadule Emtunga: Tel: +46 31 726 0335, fax: +46 31 546 586, klas.wallin@emtunga.com, www.emtunga.com.
---
Module design developments
Earlier this year, Pharmadule Emtunga created a research depart-ment to develop new technologies for modular construction. The company is focusing on standardizing compartments and optimizing fabrication. Areas of interest include new materials.
The department employs six project managers under the supervision of R&D Manager Björn Fagerström.
Björn Fagerström
The group will collaborate with other internal and external resources to perform an entire project.
In the first phase the product development department will focus on improving the existing Emtunga product range. In a second phase, the department will develop new concepts and technology to meet new demands from the market. Ongoing aims are improving wall and floor structures, in terms of fire protection and strength.