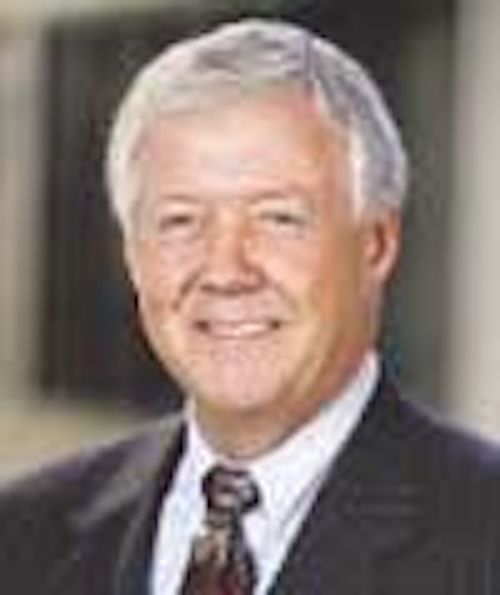 Luke R. Corbett
Kerr-McGee Corp.
During the past century, oil and natural gas have fueled the growth of economies around the world. Although alternative sources of energy are being explored and developed, the demand for oil and gas continues to rise. In fact, the International Energy Agency has warned that world oil and gas investment from now to 2030 should be $3 trillion just to meet global hydrocarbon demand. World energy demand will rise by two-thirds between now and 2030, and the world economy could falter if these energy supplies are not available.
To meet the world's future energy needs, I believe that the power of current and emerging technologies – and the people that drive them – is critical. Investment in people and sophisticated technology must continue for the ongoing success of our industry. With strong training and development programs, the talented, innovative individuals who make up our industry's workforce become even more valuable to our companies. Further, if we combine our expertise and integrate our teams through partnerships and contractor relationships, we can accomplish even more.
Integration of people and technologies can reduce the risk factors and associated costs we face in new higher-risk, higher-reward frontiers. Every company – public or private – looks for ways to take cost out of the process, and clearly, integrated technology and visionary individuals help us do that.
3D visualization technology, for example, is a powerful tool for geoscientists and engineers to collaborate and view tremendous amounts of data in more detail. We are able to better understand the spatial relationships in the subsurface, which allows for optimum well placement. Environments such as these lead to improved understanding of reservoir complexities and reservoir characterizations. Therefore, integrated project teams have the ability to deliver better decisions more quickly.
At Kerr-McGee, integrated, creative solutions have helped us see the efficiency and cost effectiveness of producing in core operating areas. This core-area philosophy is not unique to our company. It is an industry trend that I believe will continue.
Spar technology also has allowed Kerr-McGee to economically develop a number of deepwater core areas, using what we refer to as "hub-and-spoke" developments. During the past seven years, we have used this development concept in a number of locations, including the North Sea, China, and in the deepwater Gulf of Mexico. We see this as a continuing trend, both for Kerr-McGee and the industry in general.
In 1997, for example, in the deepwater Gulf of Mexico, we combined subsea technology with the world's first spar system to develop the Neptune field – a core area that is still adding value to our bottom line. As exploration moved into deeper waters, our team worked closely with contractors to implement a new evolution of the spar technology – the truss spar. This advancement further improved the economics of deepwater development. To date, we are using truss spar technology in three core areas in the deepwater Gulf. Currently, a third evolution of this technology, the cell spar, is under fabrication for Kerr-McGee's Red Hawk field in 5,300 ft of water in the Gulf. First production at Red Hawk is expected late in the second quarter of 2004. By then, it is anticipated that 13 spars will be operating in the Gulf of Mexico, five of them Kerr-McGee spars.
To balance higher geologic and geophysical risk, many companies are increasing lower-risk exploration, exploitation, and development efforts. However, many mature regions of the world face declining production, and to offset this, we see another industry trend occurring – companies moving into known hydrocarbon-bearing regions with higher political and social risk.
Each company must examine the opportunities based on how they fit into the overall business strategy. We must each determine the economic threshold and weigh the benefits against the risks.
Technology will surely continue to play a significant role. But a diverse work force that understands cultural differences and places priority on communications and strengthening relationships around the world will deliver success in this environment. We must have industry leaders who strengthen their ability to integrate people and technological innovations to form a team that can succeed in any frontier.
Luke R. Corbett is chairman and CEO of Kerr-McGee Corp. He joined Kerr-McGee's Exploration and Production Division in 1985 as vice president of geophysics, became vice president of exploration in 1986, and was named senior vice president of exploration for the Exploration and Production Division in 1987. Corbett was named a senior vice president of Kerr-McGee in 1991, group vice president in 1992, and president and COO in 1995. He was elected chairman and CEO in February 1997. Following the company's merger with Oryx Energy Co. in February 1999, Corbett became CEO. He was named to his current position in May 1999.