Aquatic has appointedDave McKechnie as general manager. McKechnie will oversee the company's European, Middle Eastern, and African projects and service delivery. His responsibilities include managing the company's sales operations, marketing, and business development.

Karentz
S-E-A Ltd. has namedCapt. Christopher Karentz as senior maritime consultant.
Hornbeck Offshore Services has appointedJohn T. Rynd and Kevin O. Meyers to its board of directors.

Braithwaite
Ashtead Technology has appointedChris Braithwaite as non executive chairman of the group.
Xodus Group has announced thatCarolynHare has joined the wells and subsurface division. She specializes in upstream chemistry with more than 13 years of experience in offshore and onshore chemical management systems, designing and managing injection facilities, and in other areas of chemical treatment problem-solving.

Waterstreet
Offshore Solutions B.V. has appointedAndy Waterstreet as engineering and projects manager.
Baker Hughes has namedAdam Anderson as VP of investor relations.
Glacier Energy Services has appointedFrazerBlyth as sales and marketing director.
COSCO Corp. has appointedWangYu Hang as general manager of COSCO Shipyard Group Co.
Transocean saysW. Richard Anderson has resigned from the board of directors due to the demands of his duties as CFO of Eurasia Drilling Co.
Spectrum has appointedHenning Olset as CFO, and Jan Schoolmeesters as COO. Rhys Edwards has been named as group commercial director. The company has also appointed Jim Martin as VP of business development, and Alan Tidey as sales manager.
Clough has appointedKevin Gallagher as CEO. Gallagher has 20 years of experience in oil and gas operations, including 13 years with Woodside Energy, where he led oil and gas operations in Australia, the US, and North and West Africa.
Intersum has appointed company chairmanGraemeScott to help lead its growth strategy.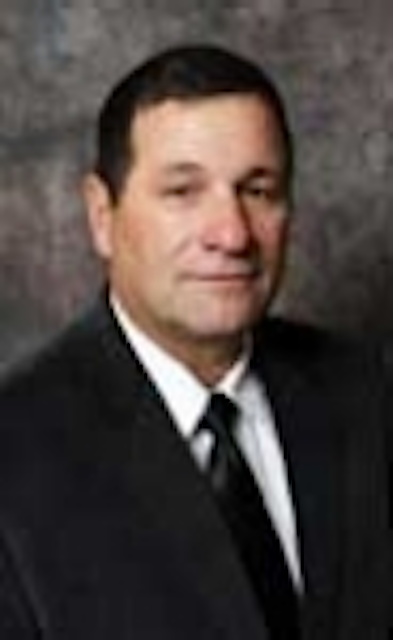 Lee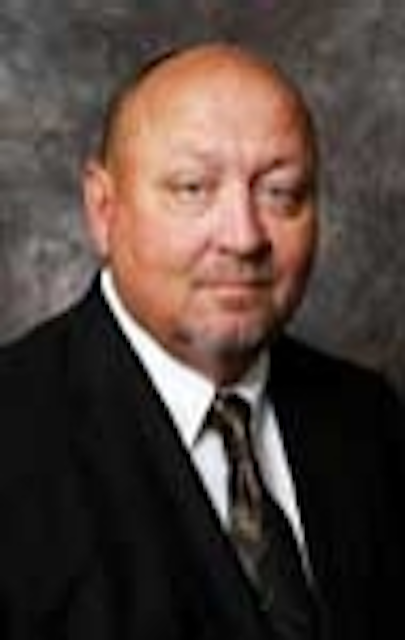 E. Bennett
Variable Bore Rams Inc. has namedKennethLee as VP of sales, and ErnestBennett as regional sales manager.
Noble Corp. has namedJeffrey L. Chastain as VP of investor relations.
Noreco has appointedEinarGjelsvik as CEO.
Fugro Multi Client Services has namedEwaGinal as international marketing manager.
NCS Survey has appointedJohn Meaden as COO.
Schlumberger Business Consulting has appointedDr. Adnan Shihab-Eldin and Claude Mandil to the board of the SBC Energy Institute.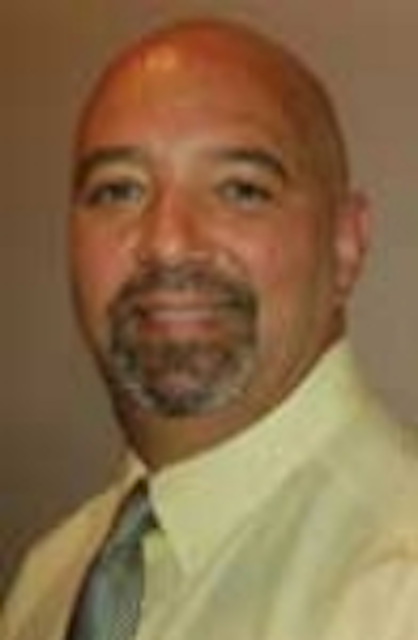 K. Bennett
Knight Oil Tools has appointedKenny Bennett as corporate account representative. Based in Oklahoma City, he is responsible for oil and gas customers in the mid-continent region.
McDermott International Inc. has appointedGeneRice as technical director-rig repairs. Rice is responsible for the engineering development of rig repair and upgrade services at the company's fabrication facility in Altamira, Mexico.
Step Change in Safety has appointedMartin Ellins and Ken Robertson as co-chairs of the UK's offshore safety initiative. Ellins is country manager UK with KCA Deutag and has more than 35 years of experience in the oil and gas industry. Robertson is asset leader CNNS with Shell U.K. Ltd. and has nearly 30 years of experience in the industry.
Kvaerner has electedKjell Inge Røkke, ToreTorvund, BrunoWeymuller, Lone Fønss Schrøder, Vibeke Hammer Madsen, RuneRafdal, Ståle Knoff Johansen, and Bernt Harald Kilnes to the board of directors.
Peritus International has appointedSteveSinclair as principal technical consultant – field developments, Asia/Pacific. Sinclair brings more than 20 years of experience in production facilities, project engineering, and R&D management to the Peritus team.

Iglesias
Oilennium Ltd. has appointedJanetIglesias as learning development specialist to support customers and drive business development initiatives throughout the Americas. Based in Houston, Iglesias aims to further increase visibility of Oilennium in the industry, while building new relationships and providing existing customers with greater support.
Cairn Energy has appointedSimonThomson as CEO. He succeeds Sir Bill Gammell, who will become non-executive chairman. Dr. Mike Watts will continue as deputy chief executive. JannBrown will become managing director of the company. NormanMurray, non-executive chairman; MalcolmThoms, COO; and PhilipTracy, group engineering and operations director, will step down from the board of directors.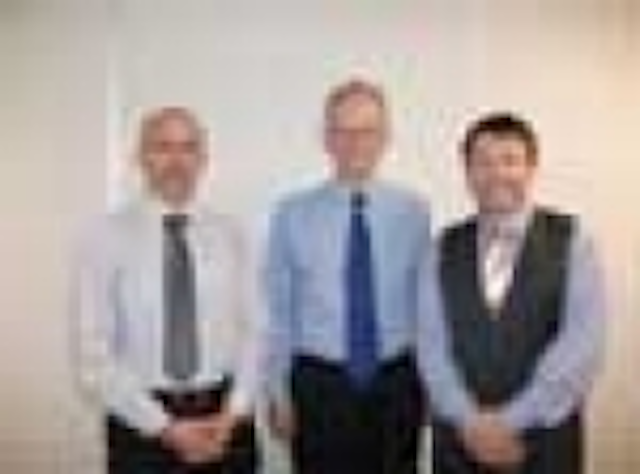 Melling, Coleman and Jennings
ABB has addedDeanJennings, StephenColeman, and StuartMelling to its marine and crane services team to help UK-based cruise ships, ferries, offshore support, semisubmersible, jackup, FPSO, specialty, and merchant vessels along with harbor cranes to upgrade, retrofit, and replace legacy electrical and automation equipment.
Petrobras announced thatAntônioPalocci Filho has resigned from the board of directors. He was elected at the General Shareholders Meeting on April 28, 2011.
Hyperdynamics has appointedBonnieMilne-Andrews as manager of geological operations. Milne-Andrews was most recently manager of development, South Texas of Swift Energy's shale and tight gas sand plays. She has held positions with BP, Amoco, and Schlumberger, covering exploration and development projects in the U.S., South America, the former Soviet Union, the Middle East, West Africa, and Australasia.
Lill-Heidi Bakkerud, MortenSvaan, and Einar Arne Iversen have been re-elected as board members in Statoil ASA. They will serve for two years.
McDermott has appointedJack McCormackas executive VP and COO. McCormack succeeds John T. Nesser.
Company news
Wärtsilä and Jiangsu CuiXing Marine Offshore Engineering Co. Ltd. have agreed to establish a joint venture to make Wärtsilä 26 and Wärtsilä 32 medium-speed marine engines in China.
Kongsberg Oil & Gas Technologies has acquired Seagear. The acquisition will see the entire Seagear team join forces with KOGT's Seaflex Riser Technologies business unit.
Swire Oilfield Services has launched a new global division, Swire Modular Systems.
ConocoPhillips is donating $1 million to the University of Houston and the UH Energy Research Park. The company says it plans to make similar gifts in 2012 and 2013.
Schlumberger says it has acquired the remaining equity shares in FramoEngineering AS. Subject to regulatory approval, Schlumberger will get those shares from Frank Mohn AS.
Aker Solutions has taken controlling interests in two Norwegian subsea equipment specialists. Benestad and PhazeTechnologies, founded and owned by the Benestad, brothers, are regular suppliers to Aker Solutions and other subsea contractors.
Saudi Aramco and ITT have signed a comprehensive seven-year strategic partnership agreement for ITT to provide products and services to Aramco in Saudi Arabia and internationally. Under the agreement, ITT and its partner Aswad Group will provide products — including Goulds pumps, BIW wellhead connectors, ProSmart predictive condition monitoring systems, and PumpSmart advanced pump controls — and services through ITT Saudi Co. Ltd.
ROMARInternational has achieved a milestone with the 50th sale of its Packer Management System. The latest sale was to Transocean and represents revenue in excess of £2 million ($3.2 million) for the technology within two years of its introduction into the market.
TheSchlumbergerFoundation has received a $50 million grant from Schlumberger Ltd. and its subsidiaries to support the Faculty for the Future program. The flagship program, now in its sixth year, helps women scientists from the developing world pursue advanced graduate studies in scientific disciplines at leading universities worldwide.
iicorr announced the company has been integrated into Stork Technical Services, and will now be known as Stork Technical Services UK Ltd.
TheArtificial Lift Co. has announced the expansion of its premises in Great Yarmouth. The company has invested in a new 5,500 sq ft (511 sq m) facility to accommodate increased manufacturing, assembly, repair, and testing activities, along with supplying additional office space and support services.
Viking Moorings and Newfoundland Offshore Services have signed an exclusive agency agreement. Under the terms of the agreement, NOSO will provide Viking Mooring's full portfolio of mooring equipment and services to operators and drilling contractors throughout the offshore Canadian market and will strengthen the oil and gas services NOSO can offer its customers.
Spatial Energy and petroWEB have entered into a new reseller agreement to provide each other's data content solutions to energy companies worldwide. The agreement allows Spatial Energy to resell petroWeb's Navisphere and Global Seismic Library products as part of the Spatial Energy's Spatial on Demand content offering. PetroWEB can now seamlessly integrate subscriptions to Spatial on Demand directly into petroWEB customer implementations.
AlMansoori Specialized Engineering has expanded its operations into East Africa, opening an office in Kampala, Uganda. The base will be managed by the company's Target Well Control subsidiary.
Subsea 7 has awarded HippoMarine a contract to supply 80 pipelaying buoyancy modules, each with a net buoyancy of 2,100 kg (4,630 lb) and an operational depth rating of 40 m (131 ft). The modules are destined for use on Phase IIIB of the Escravos Gas Project being conducted offshore Onne (Nigeria).
ValiantPetroleum is close to clinching the entire share capital of Norwegian E&P independent Sagex Petroleum for $11.5 million. The two companies currently are seeking all necessary corporate, third party, and regulatory consents for the transaction to go through by the target date of Aug. 31.
PremierOil is set to lift its stake in the Wytch Farm production assets offshore/onshore southern England. The company has agreed to an initial cash consideration of $96 million. This will increase its interest from 12.38% to 30.1%, adding around 12.5 MMboe of 2P and 2C reserves and resources as of Jan. 1, 2011.
Expro has announced a new investment program that includes expanding the company's fleet of subsea safety systems and well test packages, and globalization of the group's drillstem testing heritage and emerging telemetry capability.
Mobilarm Ltd. has acquired Marine Rescue Technologies. The sale and purchase agreement covers all Marine Rescue Technologies' assets, including the entire Sea Marshall product line.
Dron & Dickson has secured a long-term contract with Nexen Petroleum UK Ltd. The three-year deal, with the option of two one-year extensions, covers Nexen's UK North Sea assets Scott/Telford and Buzzard. The contract involves provision of all electrical goods including lighting, distribution boards, and instrumentation equipment to support maintenance of these assets.
Greene's Energy Group and its Brazilian entity, Greene's Energia Servicos do Brasil, will introduce its latest rental tool, the Bucking Unit, at the upcoming Brasil Offshore event in Macaé. The Greene's Bucking Unit is a self-contained and continuously-rotating unit designed to accurately make-up or break-out the threaded connections on tubular components such as drilling tools, casing, tubing, and similar equipment.
Oil & Gas UK has published an updated set of guidelines for tandem loading to help operators of FPSOs, FSUs, and offtake tankers implement agreed good practice when transferring crude oil between FPSOs and shuttle tankers. Initiated by Oil & Gas UK as a joint industry project, with input from operators of FPSOs and offtake tankers and the HSE, the 2011 edition is an update of the original 2002 guidelines, published in response to concerns regarding the risks of collision, pollution, loss of mooring, fire, and explosion during tanker loading activities.
Diving/subsea contractorDalgidj has formed a strategic alliance with HallinMarine to offer subsea services to oil and gas projects in the Caspian region. The duo has worked together for years providing subsea support, including ROV and diving services off Azerbaijan to BP Caspian. They plan to expand their capability in the region to include saturation diving services, surveys, and project management. Hallin's engineering division will provide engineering services, led by Prospect.
Pulse Structural Monitoring has opened a new office in Kuala Lumpur. With the continued support of fellow Acteon company 2HOffshore, the company has secured three major monitoring projects with Murphy Oil, KangeanEnergy,and CNOOC.
Greene's Energy Group, an oil and gas specialty testing, rental and service business, has opened an Asia/Pacific operational base in Singapore, Greene's Energy Group Asia Pacific Pte. Ltd.
More Offshore Issue Articles
Offshore Articles Archives
View Oil and Gas Articles on PennEnergy.com