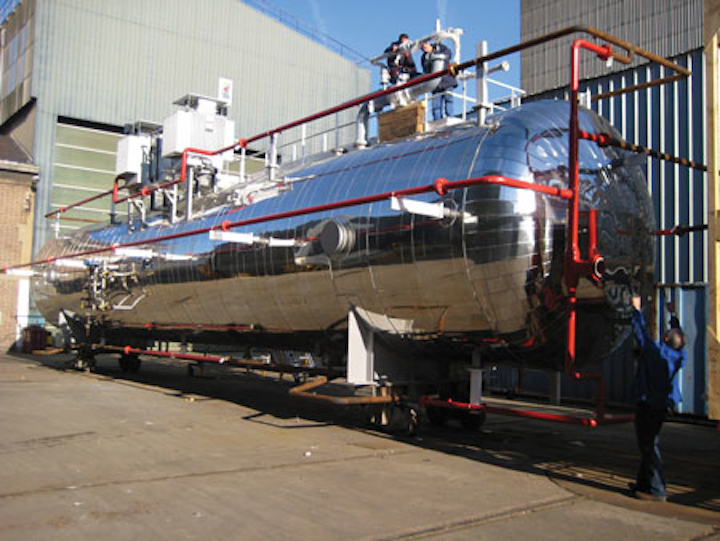 Process specialists Prosernat and FMC Technologies are jointly bidding to supply fully integrated trains for new offshore projects. The two companies, which formed an alliance last year, have also identified various research programs that would make use of their respective R&D facilities. In Prosernat's case, these would include the flow assurance test loops run by one of its parent companies, IFPEN, in Solaize near Lyon.
The partnership combines the primary and secondary separation and produced water treatment expertise of FMC's division in Arnhem, the Netherlands - formerly known as CDS - with Prosernat's strengths in gas dehydration and sweetening, desalters, sulfur recovery and MEG regeneration and reclamation.
Cyrille Mathieu, Prosernat's crude oil separation business manager, said, "In the past, clients would ask specialists in different technologies to each design the individual components of the topsides process plant to certain specifications. Now clients, driven by the need to cut costs, are more disposed to consider the process train as an entire unit, and are looking increasingly for single-source capability. There is also a greater willingness to give the chosen contractors more leeway to optimize the overall size, weight, and system capacities earlier in the design phase, reducing unnecessary specs. We can do this, for example, by recommending a re-design of the desalter(s) with greater water handling capacity."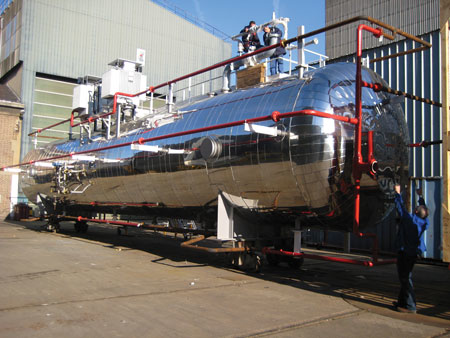 Desalter for Djéno terminal in Republic of Congo. (Photo courtesy Prosernat)
In the past, Prosernat collaborated with CDS on design of the separation plant for Statoil's Gullfaks C platform in the North Sea. Working individually, Prosernat's recent track record offshore includes the MEG reclamation unit for Eni's Jangkrig FPU offshore Indonesia; and gas dehydration and compression modules for Lukoil's Vladimir Filanovsky central processing platform in the Russian sector of the Caspian Sea; and Dana Petroleum's Western Isles project in the UK's East Shetland basin. FMC supplied the produced water and sand treatment package for Statoil's Aasta Hansteen new spar platform in the Norwegian Sea.
Recently, the two companies bid together to supply the complete oil separation train (separators and desalters) for the Libra and Sépia early production systems in Brazil's deepwater Santos basin. Operator Petrobras is due to award the EPC contract this fall. Prosernat and FMC are also considering offering a 'troubleshooting' or re-vamp service for existing process plants offshore Brazil.
"As with a grassroots job, it is highly beneficial to consider these plants as a whole system rather than individual components," Mathieu explained. FMC and Prosernat will jointly evaluate potential improvements for the separators and desalters.