Business Briefs
Nov 9th, 2016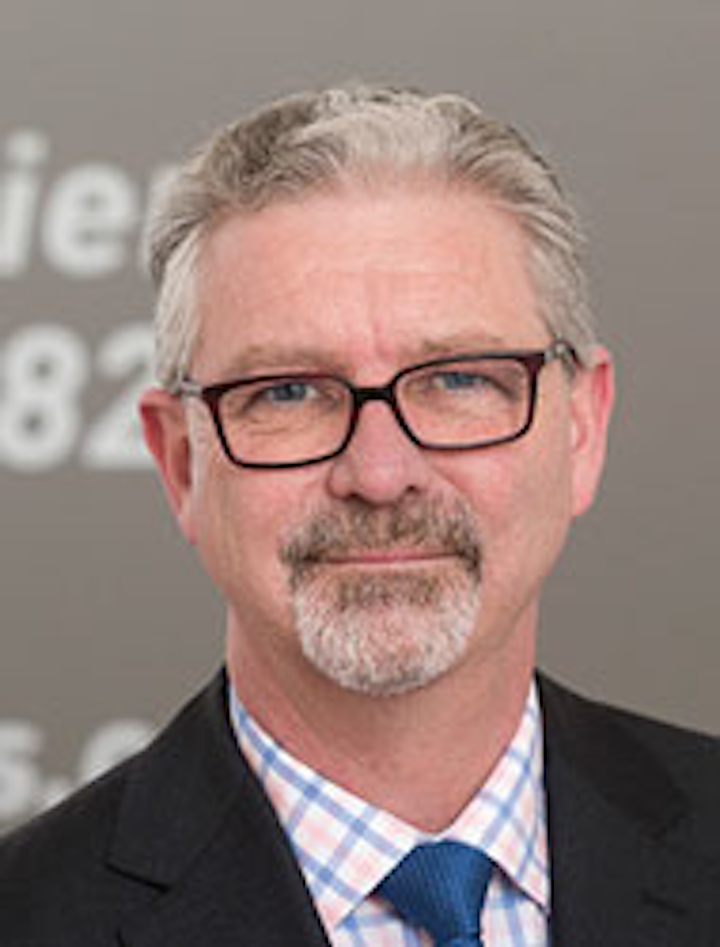 People
Oil & Gas UK has appointed four new members to its board.Cory L. Loegering, region vice president and managing director for Apache North Sea; Robin Allan, Premier Oil's director, North Sea and Exploration; and Bill Dunnett, managing director of Repsol Sinopec Resources UK, have joined the board as representatives of the operator community. Peter Wilson, vice president, operations, Rowan Companies, has been appointed to contribute to the representation of contractors and supply chain companies on the board.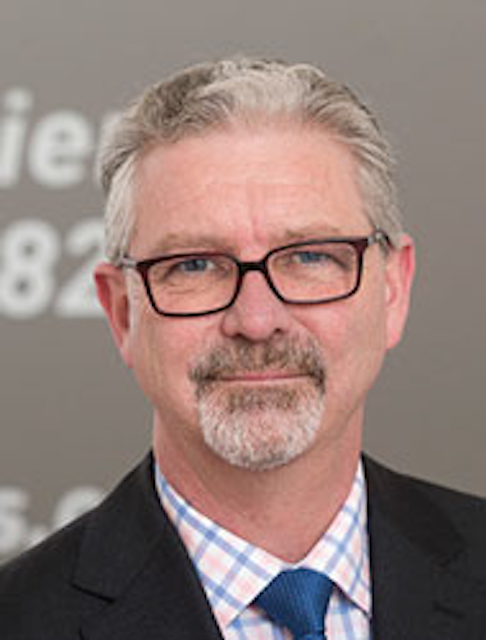 Shrieve
Bureau Veritas has appointedPaul Shrieve as CEO of North Sea offshore operations, marine and offshore.
John Bruce Rae-Smith has succeededTor Helgelandas CEO of Swire Oilfield Services.
io oil & gas consulting has appointedRichard Dyson as CEO.
Jack Balagia has retired as vice president and general counsel of Exxon Mobil Corp. It is anticipated that the board of directors will elect Randall Ebner as his successor.
Christopher McDonald has taken up his role as CEO of Lamprell and as an executive director on the board.
Jakob Stausholm has resigned as a member of the Statoil ASA board of directors.
Chevron Corp. has namedRhonda J. Morrisas corporate vice president of Human Resources.
The Sevan Marine ASA board of directors and CEOCarl Lieungh have entered into an agreement whereby Lieungh will step down on Jan. 1, 2017. He will continue as an adviser to the board of directors with responsibilities related to various tasks within the group until the end of 2017. The board of directors has appointed the current CFO, Reese McNeel, as CEO.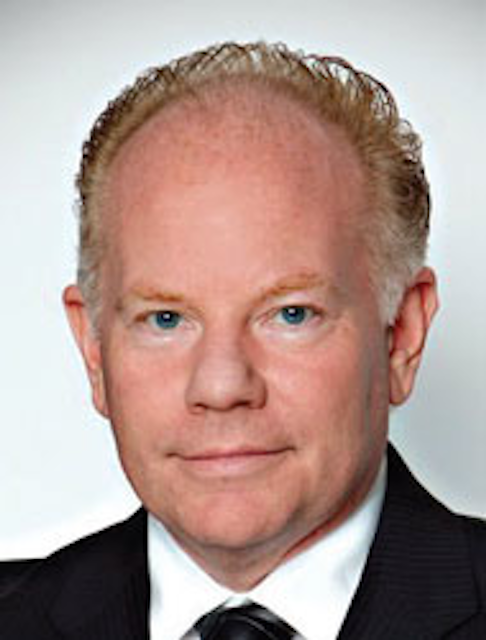 Collins
Bristow Group has appointedWilliam Collinsas senior vice president global operations.
Paradigm Flow Services has appointedKevin Keogh as business development manager. He will relocate from the company's headquarters in Aberdeenshire, Scotland, to Houston.
Deloitte has appointedJohn Englandto lead its energy and resources industry practice in the United States.
Merlin ERD has appointedMartyn Greensmith as senior vice president Western Hemisphere Operations.
HINT has appointedSteve Hunteras vice president, Europe, Middle East and Africa.
Peter Soroka has joined Tendeka as advanced completions commercialization manager.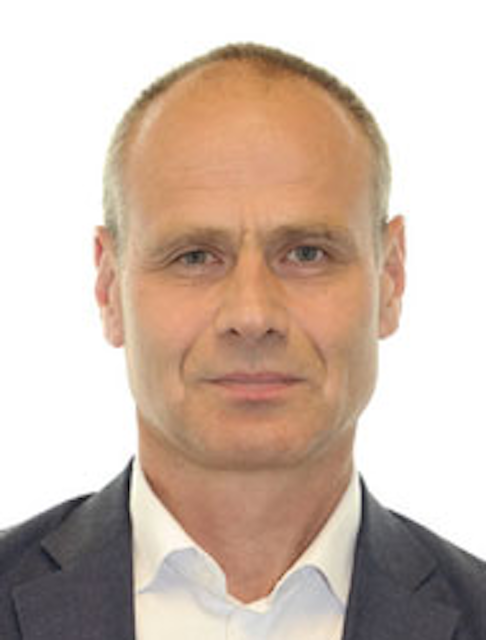 Flesland
Global Maritime Consultancy & Engineering has appointedHelge Flesland to lead its Mission Critical Systems Group in Norway.
Cargostore International has hiredScott Glatleyas Cargostore Offshore - general manager, Abu Dhabi.
Jochem Scherpenisse has joined Ardyne as COO.
ValvTechnologies Inc. has named Herman Benard, Jr.as director of manufacturing.
Paul King has joined 3sun Group as head of commercial and risk.
The Energists has namedJonathan Verlanderas principal of its Advisory and Professional Development practice areas.
Northwest Technical Solutions has hiredRogelio Verdugoas vice president, business development.
Gilles Lambaré, Research Director, EAME, Subsurface Imaging, CGG, has won the Society of Exploration Geophysicists' Reginald Fessenden Award in recognition of his initiation of the concept of common-angle migration and demonstration of the potential of that approach to seismic imaging.
This award is given to a person who has made a specific technical contribution to exploration geophysics, such as an invention or a theoretical or conceptual advancement, which, in the opinion of the Honors and Awards Committee and the board of directors, merits special recognition.
Lambaré was selected to receive the award jointly withSheng Xu of Statoil, one of his former PhD students when he was associate professor at the Geophysical Research Center of the Paris School of Mines from 1995 to 2005. During that period, they realized that conventional offset migration suffered from artifacts in complex media and proposed to consider angle gathers as a solution. Their concept of sorting data according to a physical parameter (angle) rather than an acquisition parameter (offset) represented at that time a significant improvement in seismic imaging.
Company News
Britain's government has established theOil and Gas Authority(OGA) as an independent government company. This formalizes the transfer of the Secretary of State's regulatory powers on oil and gas matters to the OGA, and grants it new powers, including dispute resolution, meetings access, and sanctions. In addition, the OGA now has a remit to work with industry to ensure cost-effective decommissioning.
Petrobras and Galp Energiahave signed a memorandum of understanding to broaden their cooperation. They will consider joint ventures in oil and gas exploration, production and infrastructure development, both in Brazil and elsewhere. The MoU extends to a joint training and research programs for technical education and research with a focus on deepwater carbonate reservoirs.
Totaltec Oilfield Serviceshas completed its initial equity finance raising from various private investors. The company intends to use the proceeds to establish a presence in Guyana and develop a locally-based oilfield services company to promote indigenous content and competence in Guyana's emerging oil and gas industry. Totaltec is a newly established company focused initially on supporting development of ExxonMobil's deepwater Liza oil field discovery. It plans to provide training, engineering, technical advisory, support and consultancy services to the local Guyanese population, government and international operators and service companies in-country.
Maersk Oilhas contracted Lloyd's Registerto provide asset integrity services to support development of its offshore operations. The company will assist in change management, contractor management, inspection plans and reporting, asset optimization, risk-based assessments and written schemes of examination. It will provide additional support for structural and pipeline integrity management systems and corrosion monitoring.
Emerson has agreed to acquire UK-based Permasense, a provider of non-intrusive corrosion monitoring technologies for the offshore and onshore industries. Its monitoring systems use a combination of what is claimed to be unique sensor technology, wireless data delivery, and advanced analytics to continuously monitor potential metal loss from corrosion or erosion in pipes, pipelines, or vessels. Permasense's products will become part of Emerson's Rosemount's portfolio of measurement and analytical technologies.
GE has opened its oil and gas technology center in Oklahoma City. The new center is expected to become a central hub for the company's scientists and engineers to collaborate with the oil and gas industry on digital and hardware solutions and advancements. The center is five stories, with 125,000 sq ft (11,613 sq m) of lab and office space that includes: 400-ft (122-m) and 60-ft (18-m) deep test wells; two 30-ton overhead cranes; and a floor dedicated to customer collaboration with embassy offices. The center can accommodate 230 people. The company says the research focus at the center will span across all areas of oil and gas from production solutions and well construction systems to oilfield facilities and systems and reservoir performance.
Subsea 7has awarded Exova a new two-year framework agreement to provide testing services in support of the contractor's pipeline welding activities. The agreement includes weld qualification, routine mechanical testing of materials, corrosion testing, and fatigue testing, run by a team including a dedicated account manager and a project manager. Exova will perform most of the work at its Corrosion Centre in Dudley, its fracture mechanics laboratory in Daventry (both in central England), and its laboratory in Newbridge, Edinburgh. The company has invested in additional autoclaves for corrosion testing in Dudley and fatigue rigs for steel catenary riser fatigue testing in Daventry.
Dril-Quiphas agreed to acquire TIW Corp., a manufacturer of liner hanger systems and related products for the global oil and gas market for around $143 million, subject to regulatory approvals.
SKF andGE Oil & Gas have signed a non-exclusive, license-based collaboration agreement, aimed at further development of active magnetic bearing technologies in the oil and gas industry. GE Oil & Gas will employ SKF's magnetic bearing technologies comprehensively, from front-end engineering and design through installation, testing and service to its clients. The agreement can be extended to widen to GE's steam and gas turbines.
Oceaneering International Inc. has acquired the assets of Blue Ocean Technologies, LLC,a privately held provider of riserless light well intervention services, for approximately $30 million in cash.
Amarinth has secured a further order worth more than €0.5-million ($0.55-million) for the Al Dabb'iya Facilities Development Phase III project in Abu Dhabi. Fjords Processingin France has commissioned eight API 610 OH2 alloy 625 crude oil desalting system recycling pumps with tailored Plan 53B seal support systems.
Optime Subsea Services and Telemark Technologies have agreed to merge. Norwegian industrial investment companyHolta Investwill become a significant shareholder in the merged company, which will retain the name Optime Subsea Services.
Vallourec Tubos do Brasiland Vallourec & Sumitomo Tubos do Brasilhave merged into a new entity, Vallourec Soluções Tubulares do Brasil. Vallourec holds a majority stake of 84.6% in the company, along with Nippon Steel & Sumitomo Metal Corp.(15%) andSumitomo Corp.(0.4%).
RentAir Offshore and ATR Power Solutions have merged to form a new business trading asRentAir Offshore. This will provide rental of specialist air compression, steam and power generation equipment to support oil and gas production, well testing, and fabric maintenance.
Albwardy Marine Engineering/Damen Shipyards Sharjah has received two quality management certifications. The first involves the new ISO 9001:2015 Management System Certificate awarded by Lloyd's Register Quality Assurance. The second is the American Petroleum Institute's API Specification Q1.
Dredging, environmental and marine engineering groupDEME has inaugurated its new office in Bremen, Germany.
Frames and Evoqua Water Technologies are teaming up to supply seawater electrochlorination systems. The arrangement involves integration of Evoqua's Chloropac system into Frames' seawater electrochlorination system.
Wood Group has established a new data analytics center of excellence at its office in Galway, Ireland.
Sandvik has inaugurated a fully automated ultrasonic oil country tubular goods testing facility in Sandviken, Sweden, for pipes to the oil and gas industry.
WFS Technologies has appointed Kuala Lumpur-based Independent Marine & Engineering Consultants Sdn Bhd as exclusive agents for the Malaysian market.
InterMoor UK Operations, part of Acteon risers and moorings business, has completed its ninth straight year of operation without any lost time incident. During this nine-year period, the company has performed more than 2,700 projects from three bases, five storage yards, and numerous quayside locations in the UK and around the world.
Intellian Technologies has secured an order from PTSC Marine, a PetroVietnam Technical Services Corp.subsidiary. The contract, which involves service provider Vinasat, calls for the installation of 10 v100 antenna systems on a series of anchor handling tug supply vessels.
Merlin ERDhas opened an an office in Houston.
DNV GLhas issued its first Functional Safety Certificate against DNVGL-SE-0141 to Rockwell Automation Ltd.The certificate demonstrates compliance to IEC 61508 and IEC 61511. IEC 61508 is the international standard for electrical, electronic, and programmable electronic safety-related systems. It sets out the requirements for ensuring that systems are designed, implemented, operated, and maintained to provide the required safety integrity level against a defined unwanted hazardous event. IEC 61511 specifically covers the requirement for process industries. The international standards for Functional Safety, such as IEC 61508, IEC 62061, and IEC 61511, do not define certification as a mandatory requirement. However, a demonstration of compliance is necessary, and certification is increasingly being seen as a more beneficial way of showing compliance through an independent assessment by a third party.
In memoriam
Bisso Marine reports thatCapt. William A. "Cappy" Bisso, III passed away on Sept. 24, 2016, at the age of 75.
Cappy attended Ridgewood Preparatory School and the University of Southern Mississippi before joining the family business in 1962. He served in nearly every capacity for Bisso Marine before ascending to the position of chairman of the board.
Cappy grew the company's fleet of vessels to include offshore revolving derrick barges, pipelay barges, dive support vessels, and saturation diving vessels. Through his leadership and vision, Bisso Marine evolved from a local inland salvage and heavy-lift company to a full service subsea and offshore midstream infrastructure contractor with operations around the world.
Through his service on the boards of the US Coast Guard Foundation, the National Ocean Industries Association, and the International Salvage Union, the company said that he always worked to improve the safety and viability of the industry to which he dedicated his professional life.
•••
The Houston Section of the Marine Technology Society reports thatDean Paxton Hemphillpassed away on Sept. 16, 2016, at the age of 91. He was born in Seattle but grew up in Pasadena, California.
Following high school, he served three years in the US Army: first as an engineer in training, then as a heavy machine gunner (354 infantry, 89th division), and as an MP in Germany and Austria.
After discharge in 1946 at Fort Bliss, Texas, Hemphill continued his studies at UCLA and University of California, Berkeley. He received his MS degree in mechanical engineering from Cal Berkeley in February1950 and began a career with the Shell Oil Co. He was listed as inventor/co-inventor on a number of US government-issued patents related to offshore drilling equipment and platforms.
Hemphill was a Fellow of the Marine Technology Society and served as president of the Houston organization for a time.