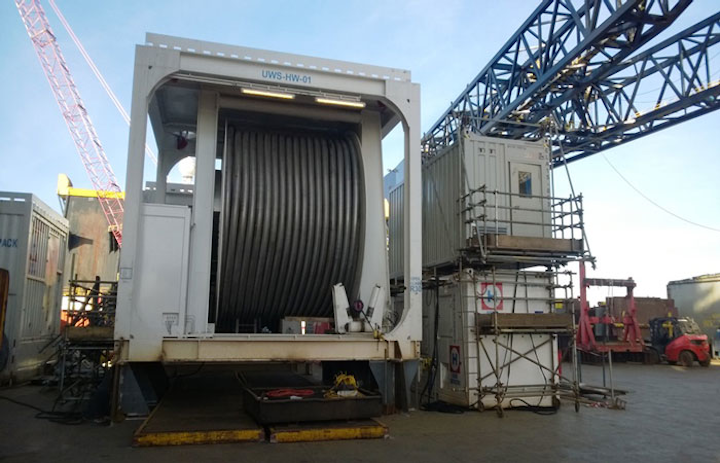 Offshore staff
HAREN, the Netherlands – ELA Container Offshore has supplied an offshore office container to Heerema Marine Contractors' semisubmersible crane vessel Thialf, for use as a control room to operate anchor winches.
Frank ter Haak, ELA's business development manager Netherlands, said: "Originally HMC was looking for a 10-ft (3-m) office container to monitor the work.
"However we managed to convince them in using our standard 20-ft (6-m) offshore office container to serve as a control room…we managed to adjust the interior for installing their monitors and further inventory."
The container was placed on top of the vessel's winch container and a stairway and platform was built from scaffolding, providing the required view of the hoses over the stern of theThialf.
05/16/2017