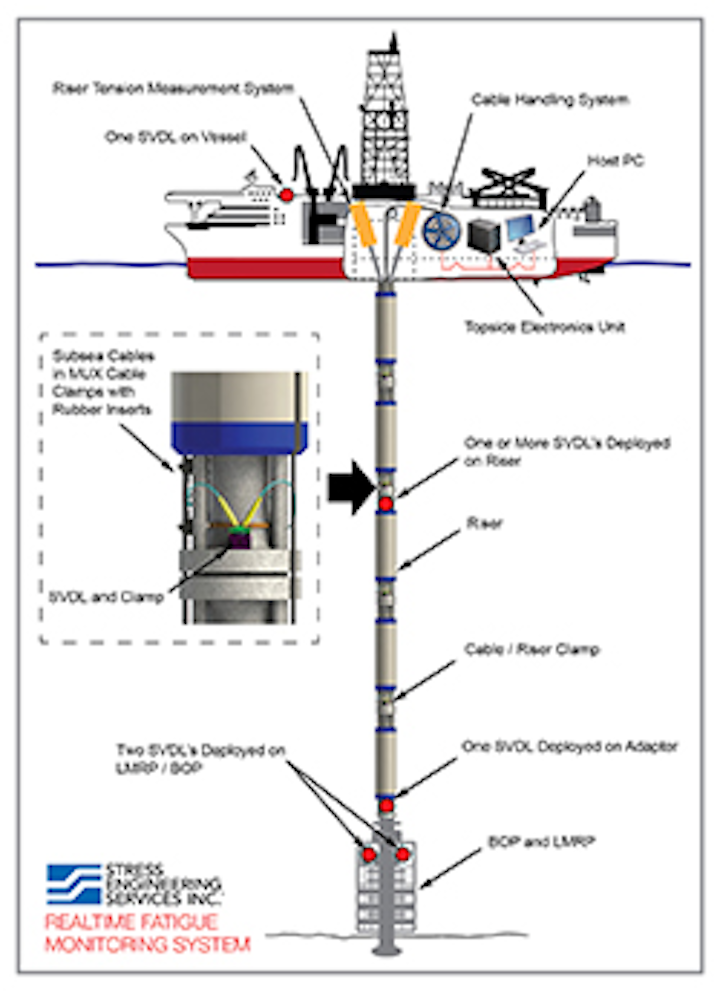 Offshore staff
HOUSTON– Stress Engineering Services Inc. has received an OTC Spotlight on New Technology Award for its real-time fatigue monitoring system.
The RFMS was developed to provide field measurements of stress and fatigue on drilling risers, wellheads, and other subsea systems in near real-time. The system is said to improve riser integrity management by using measured data and advanced algorithms at strategic locations to reconstruct stress and fatigue damage along the entire riser. It integrates this approach into a fully automated, real-time environment.
Stress Engineering Services is exhibiting at booth #431.