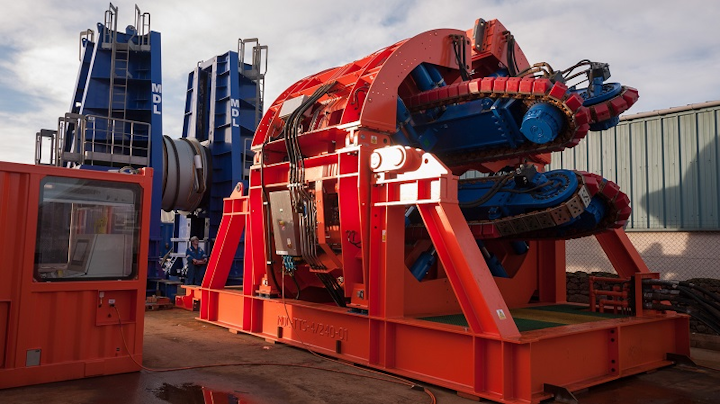 Offshore staff
HOUSTON– Delmar Systems Inc. has entered into a partnership with Maritime Developments Ltd. (MDL) to set up a flex-lay base in the US.
The agreement will see a whole suite of MDL's equipment move into Delmar's yard in Port Fourchon, Louisiana, from where it will be available for work in the Gulf of Mexico and elsewhere, together with personnel.
The facility encompasses 11 acres of shore space, 600 ft (183 m) of dockside access, and a 300-ton extended reach crane.

Using the MDL flex-lay equipment, the partnership will offer a wide range of services to oil and gas businesses in the region, reducing mobilization costs and mission times safely and efficiently.
12/07/2017