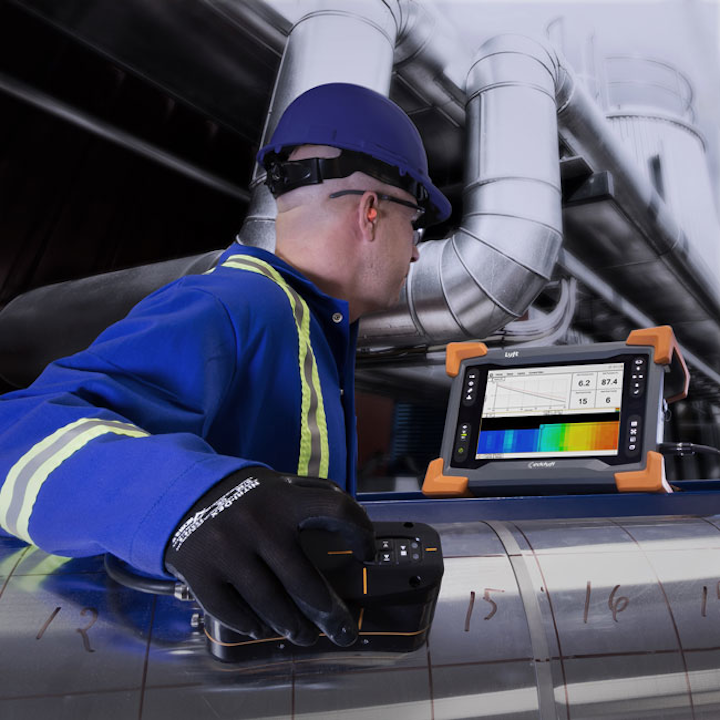 Offshore staff
ABERDEEN, UK – Ashtead Technology has expanded its equipment rental pool to include the Eddyfi Lyft, an inspection tool for identifying corrosion under insulation (CUI).
CUI occurs as a result of moisture build-up on the external surface of insulated equipment. The corrosion is typically galvanic, chloride, acidic, or alkaline - if undetected, the consequences can lead to the shutdown of a process unit or an entire facility, Ashtead says.
Lyft is designed for accurate measurement of corrosion and wall thickness on insulated pipes without the need to remove insulation. It is suited to metal, aluminium, stainless steel and galvanized steel weather jackets, providing real-time C-scan imaging, wall thickness measurements and data acquisition at up to 15 readings/sec.
Allan Pirie, CEO of Ashtead Technology, said: "CUI is one of the most difficult processes to prevent. No matter the precautions taken, water invariably seeps into the insulation and corrosion occurs.
"With traditional methods it was near on impossible to identify and measure the severity of corrosion without physically removing the insulation, however Eddyfi Lyft provides a fast, reliable, and flexible solution."
03/14/2017