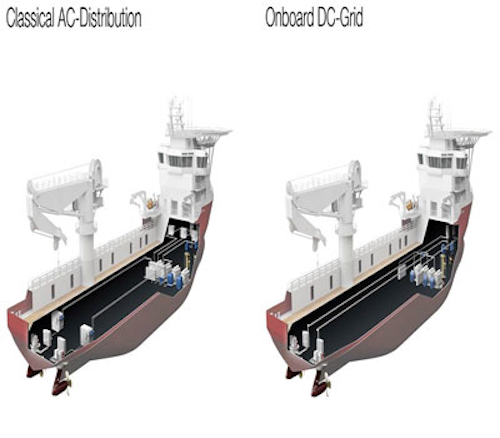 Offshore staff
HOUSTON– ABB has received the Spotlight on New Technology Award for its Onboard DC Grid.
The marine technology uses direct current to transport energy to different consumers onboard the vessel. It enables variable speed operation of generator sets, reduced fuel oil consumption, improved emission reduction, reduced maintenance and new operational modes with a more responsive vessel system.
ABB says the Onboard DC Grid reduces fuel consumption and emissions by up to 20% and space needed onboard for electric equipment by up to 30%.