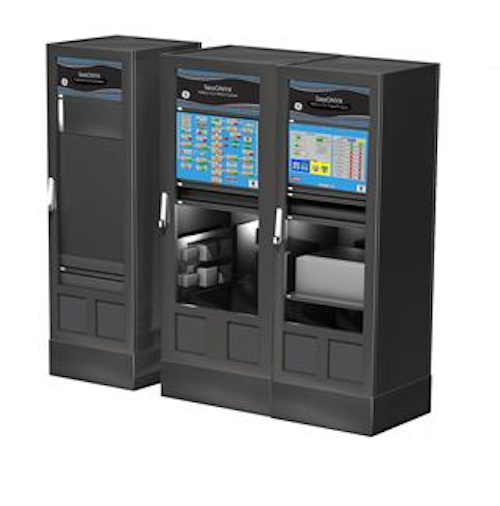 Offshore staff
HOUSTON – GE Oil & Gas is launching its next-generation SeaONYX BOP surface control system and operator interface at the 2013 Offshore Technology Conference.
Designed for high-speed, reliable performance in the deepwater drilling environment, the new system incorporates the company's Mark Vle hardware and Proficy software tools.
An advance made by the SeaONYX system's Mark Vle control platform is its inherent design for obsolescence management. GE says the system addresses the industry-wide challenge of ensuring availability, especially for electronic components, for a product expected to operate for 20-plus years.
Another feature of the Mark Vle architecture is the ability to "hot swap" certain components while the system is running. When an individual component requires replacement, the rest of the system remains active while it is replaced. The new component will boot up, configure itself and typically come back online in a matter of minutes, increasing system availability.
The SeaONYX human machine interface software is based on the company's WorkstationST and GE Intelligent Platforms' Proficy Cimplicity tools. The interface is designed to integrate the touch screen displays to provide an effective and efficient operator experience and enable the management of all system functions, alarms, and events.
The system's Engineering Workstation is based on Proficy Historian software, which collects and archives data at high speeds, sending it to an electronic archive. The company says with its compression algorithms, the Historian software enables easy and secure storage of data that can be used for cycle counts, data trending and other types of data analysis.
5/07/2013