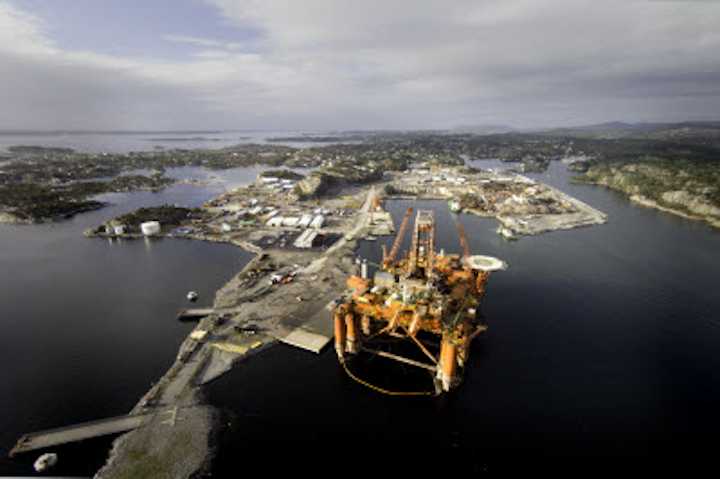 Offshore staff
BERGEN, Norway – Bergen Group will divest its rig service activity at Hanøytangen, selling operational activity to Semco Maritime AS and selling real estate to Hellik Teigen AS in a transaction set to total NOK 245 million ($30 million).
The parties plan a final closing within three to four weeks. The sale agreement does not include the positive financial effect of the ongoing rig project onSafe Bristolia, which is expected to be finalized by Bergen Group around the transaction's close.
Hanøytangen is the deepest dry dock in Europe, the company says.
Bergen Group says that the sale transaction enables it to further strengthen its other holdings and services, including prefabrication and service assignments towards the oil and gas industries. The order backlog for the services-segment has during 2014 increased from NOK 45 million ($5.5 million) to NOK 171 million ($21 million).
The proceeds from the transaction will be used to repay debt and to strengthen the group's liquidity position. The property transaction will result in the following estimated accounting effects:
An impairment loss of approximately NOK 145 million ($17 million) allocated to property, plant and equipment.
A net reduction of approximately NOK 20 million ($2 million) related to deferred tax asset.
A net gain before tax of approximately NOK 20 million ($2 million) allocated to disposal of investment in joint venture.
The transaction of net operational assets will result in a net gain before tax of approximately NOK 30 million ($3.6 million), allocated to disposal of net operational assets.
04/13/2015