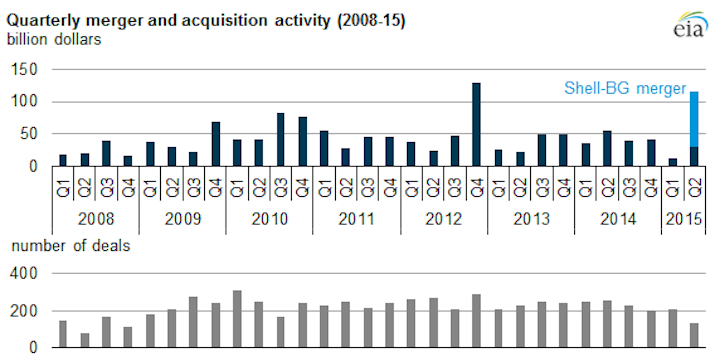 Offshore staff
WASHINGTON, D.C. – In 2Q 2015, there were larger amounts of oil company mergers and acquisitions by value since 4Q 2012, the US Energy Information Administration said.
While the $84-billionShell/BG Group merger was a large part of the $115-billion M&A total for the quarter, the remaining $31 billion alone would have surpassed the $18 billion in 1Q 2015. That 1Q 2015 total, however, was the lowest since 2008, at least.
Contrary to the value total, the number of deals at 137 in 2Q 2015 was the lowest since 4Q 2008 and 42% less than the media quarter number of M&A deals for the past two years.

7/23/15