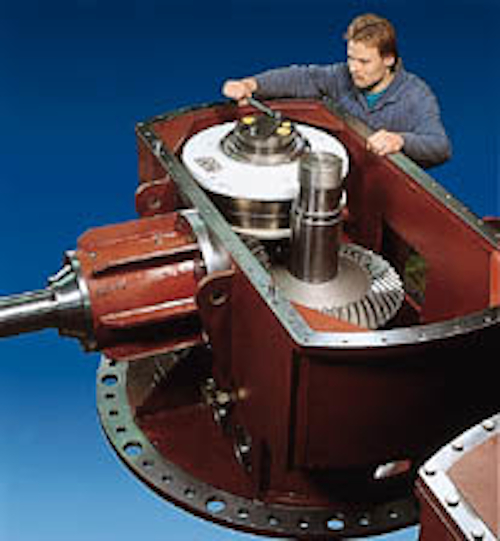 Jaakko Barsk
ATA Gears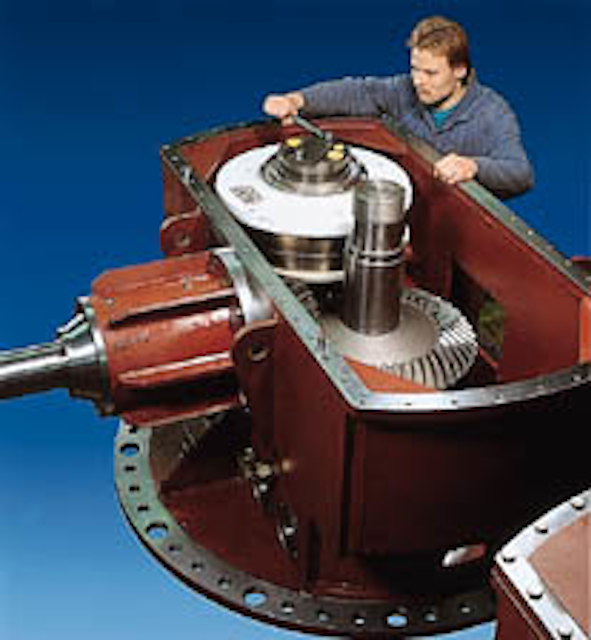 An ATA gear unit under manufacture.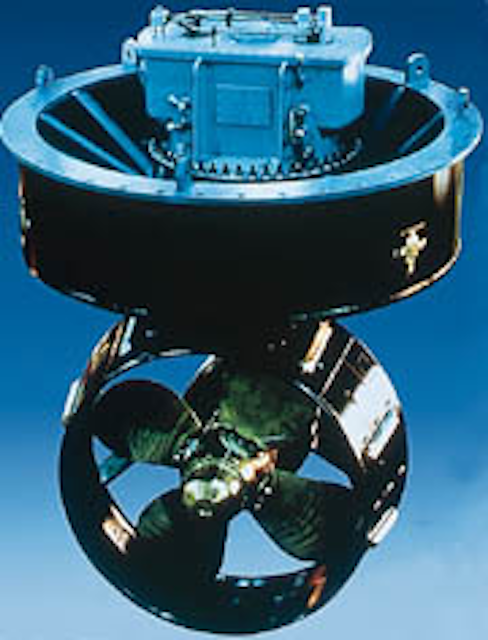 ATA gear unit following installation inside a thruster.
Tampere-based ATA Gears is one of the leading power transmission technology companies in northern Europe. It was established in 1937 to manufacture spiral bevel gears, which are now used widely by the marine, car, mining, steel and heavy machine industries.
During the past few years, machine dimensions have increased dramatically. With offshore projects being executed in ever deeper waters, ATA has decided to increase the maximum diameters of its spiral bevel gears from 47-in. to 64-in. These larger sizes will be available in 1998.
As machine dimensions have increased, so the number of machines has fallen. The offshore and marine industries are good examples of this. Because of the bigger dimensions, it is becoming more important to raise the net capacity of machines by decreasing total weight where possible. Also, space for engines and machines has to be reduced to a minimum. For gear units (gear boxes), this means smaller size and higher power transmission capacity.
Standard gear units can still be used in most cases where space, weight and difficult ambient conditions do not create any major problems. But in the offshore and marine sectors, where torque, weight and space must be optimized with great accuracy, custom-made gear units are more advantageous. All gears, gear boxes, centre distances and shafts are designed and manufactured based on real engineering values without the compromises imposed by standard gear units.
Gear units have traditionally been individual machines to be installed by various types of couplings to engines and driven machines. The trend now, however, is towards integrated structures where gear units will form an integral part of the machine.
The advantages of an integrated structure are even more obvious in cases where the gear unit box is an integral part of the machine frame. Lubrication, temperature controls, alternating rotation and speed regulation can be built more flexibly when integrated. There is no question about optimizing space and weight when integrating gear boxes to machine frames. This is important especially when designing heavy moving equipment.
In the past custom-made gear units for individual and short production series were comparatively rare because of the cost structure of gear units. To design one single unit was extremely engineering intensive, typically several hundred manhours, even up to 1,000 manhours. It proved more economic to split these expenses between larger numbers of similar units by designing and manufacturing standardized units.
Modern CAD/CAM technologies have dramatically improved engineering and design efficiency. Engineering calculations and basic design will take only a fraction of the time needed earlier. Engineers can concentrate more on other details to design units and their individual mechanical solutions exactly as needed by clients without compromises.
This option when using more economical custom-made gear units has ushered in a new era for machine designers. Many end-users have already found this new and effective way improves the total efficiency of their machines. It is clear that offshore drilling and production platform manufacturers and packagers will base their power transmission plans on custom-made solutions now that this sector is reviving so swiftly after many lean years.
Copyright 1997 Oil & Gas Journal. All Rights Reserved.