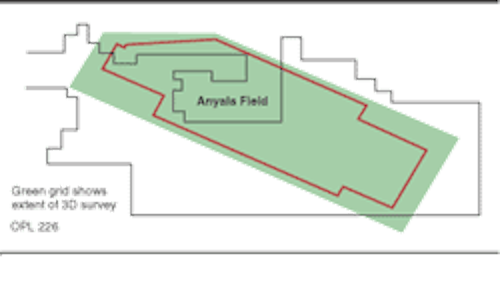 Victor Schmidt, Houston
Closed Gulf of Mexico?
The Gulf of Mexico is an amazing basin. We're discovering that the more we probe its geological depths, the more varied its history. Recent seismic work has identified a large sediment plume extending northwest from Cuba. This new finding, coupled with the well-known existence of deep canyons along the Gulf's rim, have led to an exciting hypothesis: that the Gulf of Mexico was closed by the Cuban orogeny against the Bahama Plate, leading to desiccation of the water body and catastrophic outflows once the Florida Straits re-opened. This opens the possibility of multiple desiccation events and deeply buried reservoirs near the center of the basin.
Orbits and climate
Hard evidence demonstrates that global temperatures, continental ice sheets, and orbital cycles are linked, according to a report in a recent issue of Nature. The evidence comes from oxygen isotopes gathered from sediment cores of Antarctica's Ross Sea.
The sediments recovered record the chemical history of the shallow shelf from 34 million YBP (years before present) to 15 million YBP (Oligocene-Early Miocene) in a series of three glaci-marine sequences. During this period, the Earth's global temperatures were 4°C warmer than today, and CO2 levels were double today's concentration.
The cores suggest that the East Antarctic ice sheet fluctuated with the orbital frequencies of obliquity (40 Kyr) and of eccentricity (125 Kyr). A major episode of glaciation is recorded by a 250 Kyr erosional hiatus showing global cooling and ice sheet expansion. This pattern is identical to the northern hemisphere's unstable ice sheets over the past 2.5 million years. Sometimes the search for the truth leads to the obvious.
Compression forcing out professionals
Merger mania is loose again. Conoco and Phillips' oil company merger along with Veritas and PGS' seismic contractor merger continue the trend to larger entities. The drivers in each case are different but the effect is similar - a continued release of professional expertise that the industry can ill afford to lose.
In the case of oil company mergers, the trend to bigness has not led to improved stock price performance or to growing oil reserves. What size does provide is a larger asset base to borrow against. This undergirds the funding of multiple major projects.
In the case of seismic companies, mergers link complimentary skills to spread earning ability over more and varied services. The volume sales era of 3D seismic has left the main contractors with many ships and large data libraries, but with limited cash flow. A merger, producing a more efficient and resilient business, can reduce overlapping services. It provides a way to create a completely new entity.
Size also imparts a larger bargaining presence when competing for the lifecycle projects favored by industry. And this is where seismic is headed; the envelope is expanding from the open sea into the reservoir. Seismic technologies are becoming more complete, linking marine acquisition to well data and exploration to production by monitoring the reservoir throughout a field's life.
The unrelenting search for efficiency and profitability will continue with valuable skill sets and corporate memories sacrificed along the way. There is a golden opportunity ahead for someone who will aggregate the released talent to form new energy entities and build for the future.
---
EXPLORATION
West Africa
Spectrum Energy and Information Techno-logy Ltd. signed an agreement with Solgas Petroleum Ltd., allowing Spectrum to offer 3D seismic data in OPL 226, off Nigeria. The data set covers 698 sq km and was acquired and processed in 2000. Petroleum Geo-Services is shooting several new acquisition programs in West Africa. The proprietary acquisition contracts include: a 1,350 sq km survey in Mauritania; a 1,540 sq km survey in Equatorial Guinea; a 300 sq km survey in South Africa. In addition, PGS started a 3,000 sq km multiclient 3D survey in the deep water off Nigeria and the first phase of a 2D survey off Sao Tome and Principe.
Brazil
Petroleum Geo-Services announced that it is gathering new multiclient surveys in Espirito Santos and Campos basins offshore Brazil. Two surveys in Espirito Santos Basin cover 3,600 sq km and utilize PGS' continuous long offset (CLO) technology. This survey will produce 25-meter line spacing with 8-km offsets. The third project in southern Campos Basin also uses CLO and will deliver 25-meter spacing with 6-km offsets. The Campos Basin survey covers 750 sq km. The surveys will keep two Ramform vessels busy through March 2002.
---
TECHNOLOGY
Knowledge management
Wellogix, Inc. announced a new suite of knowledge management software tools. Proxistrademark is a software set that provides access to stored expertise. The Internet software tools allow companies to concentrate on core business while implementing best practices, policies, and processes.
Tape storage
Sony Corporation announced a new tape-based data storage technology, the S-AIT format, which will enable up to 500 GB of uncompressed data to be stored on a single-reel, half-inch tape cartridge. The S-AIT drive will use a 5.25-in. extended drive form-factor and feature a sustained native transfer rate of up to 30 MB/sec. It will be available by the end of 2002.
Satellite communication
Businesses in the US will now be able to use Inmarsat Ltd.'s high speed data and voice communications services. US legislation was signed extending the Orbit Act deadline for Inmarsat's initial public offering. As a former Intergovernmental Organization, Inmarsat was restricted from conducting business in mainland US except in the coastal waters around the country and in the skies overhead under the terms of the Orbit Act of 2000. The new deadline is December 31, 2002, but the Federal Communications Commission (FCC) has authority to extend it to June 30, 2003.