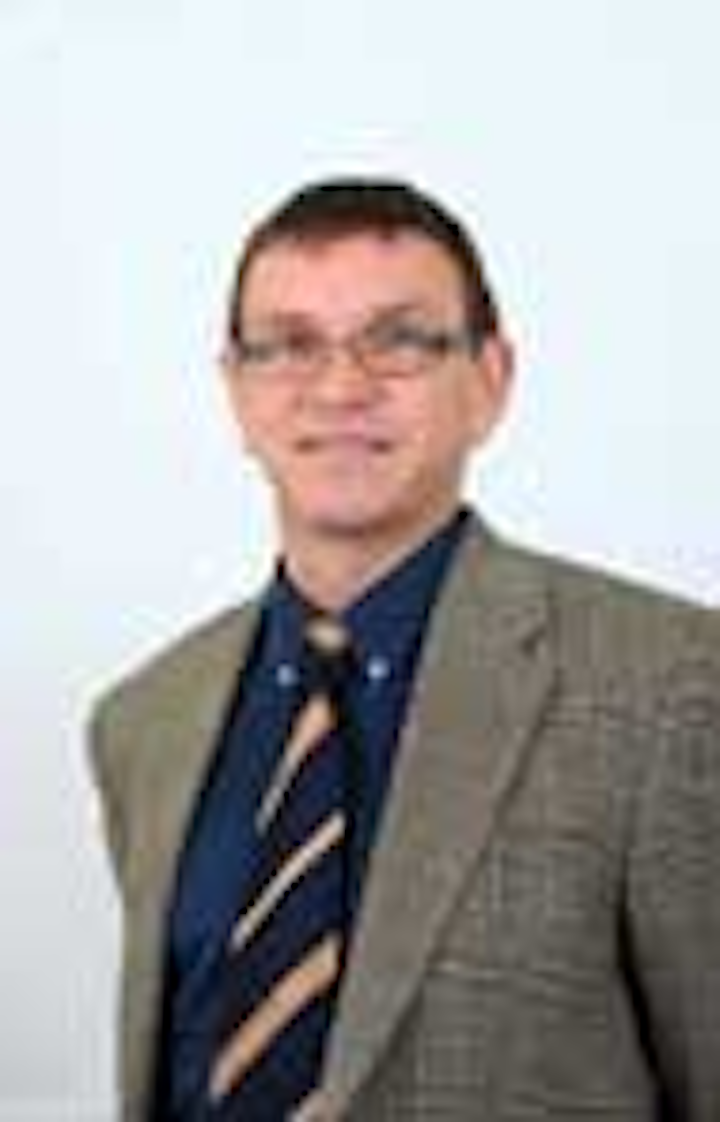 Anadarko has appointedGary D. Mitchell as director of Mozambique LNG Facilities. PennWell wishes to thank Mitchell for his contribution and service on the Deepwater Operations Advisory Board.
Mitchell
Kosmos Energy has appointedAndrew G. Inglis as chairman of the board and CEO, effective March 1, 2014. Current CEO Brian F. Maxted, a founding partner of the company, will serve in the role of chief exploration officer and continue to serve on the board.
DNV GL - Oil & Gas has appointedElisabeth Tørstad as CEO.
Tørstad
Global Geophysical Services has appointedMathew Verghese as executive vice president and COO and Sean Gore as senior vice president and CFO.
Wood Group Mustang has appointedJohn Etherington as general manager Malaysia.
Duncan Bonner has joined NSL as managing director.
Bonner
Prady Iyyanki has joined Forum Energy Technologies as COO.
Ensco plc has promotedDavid Hensel to senior vice president - marketing.
Survitec Group has appointedColin Cunningham as global director for its Launch and Recovery Systems (LARS) business.
Greencarrier Shipping & Logistics AS has appointedGeorg Skivik Moltu as director of the Global Energy & Project Solutions business unit.
Aker Solutions has hiredDavid Currie as UK regional president.
Currie
Tony Cudmore has joined BHP Billiton as president, corporate affairs.
Jee Ltd. has appointedMichael Green as business development manager.
Grant Dewbre has joined Ceona as senior vice president business development.
Project Development International has hiredMark Gillespie as managing director, and has promoted Donald MacLeod to operations director.
Conductor Installation Services has appointedPaul G. Adams to the newly created position of regional technical sales manager for the Americas region.
MicroSeismic has hiredSarah Groen as vice president, strategic marketing.
Martin Brown, Gareth Smith, Jamie Burnett, and Neil Raby have established Flowsure, a specialist flow assurance consultancy in Aberdeen, Scotland.
Statoil has appointedArne Sigve Nylund as executive vice president for Development and Production Norway.
Energistics has electedChandra Yeleshwarapu and Matt Vanderfeen to its board of directors.
Samuel Merksamer and Jonathan Christodoro have joined Talisman Energy's board of directors.
The Ferguson Group has appointedJudith Verner as development manager (Fluid Solutions), Gordon Bennett as technical development manager (Waste Solutions), Mick Rash as partner development specialist, and Allan Mitchell as key account manager.
Pulse Structural Monitoring has appointedEivind Vethe as business development manager in Norway.
Vethe
Maersk Training has appointedStuart Cameron as UK managing director. He will oversee both UK training centers in Aberdeen and Newcastle, and will be responsible for driving the company's expansion plans in the UK oil and gas, maritime, and offshore wind sectors.
Jetstream Europe has promotedCraig Chaplin to workshop manager.
Arne Blystad has resigned from the Songa Offshore SE board of directors.
DOF Subsea has appointedColin Ferguson as country manager for Angola.
Deep Casing Tools has appointedJason Henry and Magnus Wardle as vice presidents of business development and technology, respectively.
Henry
Wardle
Wade Boudreaux has joined Benthic as vice president of business development.
Petroleum Geo-Services has electedAnne Grethe Dalane and Walter Qvam to the board of directors.
Peter Duncan, founder, president and CEO of MicroSeismic, has been named the National EY Entrepreneur of the Year 2013 Energy, Cleantech, and Natural Resources Award winner. The award encourages entrepreneurial activity and recognizes leaders and visionaries who demonstrate innovation, financial success, and personal commitment as they create and build world-class businesses.
Encon Insulation has appointedAlistair Macpherson as industrial market development manager.
Wood Group Mustang has appointedChristopher M. Barton as senior vice president, global offshore business development.
Barton
Gregory S. Sills has joined Cobalt International Energy as executive vice president and chief development officer. He will be responsible for the planning and execution of the company's worldwide projects.
Hydroid has appointedDuane Fotheringham as president. He succeeds Christopher von Alt, who will retain his current position as chairman of the board and will undertake special long-range technology-centered projects that will focus on the advancement of REMUS technology.
Premier has appointedNeil Hawkings as director, Falkland Islands, to oversee the execution of the Sea Lion development project. The company has promoted Garry Stoker to the executive committee in the role of group development and operations manager.
Stuart Rennie has joined Alcumus as business development director. He will be responsible for delivering revenue growth and profitability for the organization in the global oil and gas sector.
Ioan Jones has joined Hardide Coatings as laboratory manager. He will focus on analysis, development and improvement of existing production processes, as well as new procedures and applications for the company's coatings. Oliver Jones has joined the company as pre-treatment specialist.
Hansa Heavy Lift has appointedJohn McNamara and Trent Robson to lead its new office in Perth, Australia.
Company News
PennWell's Petroleum Group won four awards from the Business Marketing Association - Houston chapter at the 2013 Lantern Awards of Texas, including the Award of Excellence for the Offshore 2014 media kit.
Rialto Energy Ltd. has changed its name to Azonto Petroleum Ltd.
Foster Wheeler AG has agreed provisionally with AMEC plc on a non-binding outline of terms regarding possible combination of the two companies. A definitive agreement is subject to mutual agreement on definitive terms, due diligence, and approval of each company's board of directors. AMEC says the possible offer has a value of $3.2 billion.
Zaliv Shipyard has established a strategic partnership with Bergen Group Shipbuilding. The new company, named NorYards AS, will specialize in construction of complex vessels, providing concept design development, a comprehensive engineering package, hull construction, full outfitting of the vessel, and turnkey delivery to the owner.
ABS is establishing an office in Houston's Energy Corridor that will co-locate members from ABS engineering, project management, technology, and business management. The facility is scheduled to open in 1Q 2014.
Proserv has moved into the purpose-built Proserv House at Arnhall Business Park, Westhill, Aberdeenshire. The state-of-the-art new facility is home to the company's corporate team and several function teams.
GE Oil & Gas has opened a new logistics base for the Brazilian oil and gas sector. GE's base in Niteroi in the state of Rio de Janeiro is designed primarily to load and unload installer ships. The company also has signed an agreement to acquire Allen Gearing Solutions (Allen Gears), a privately held designer, manufacturer, and service provider of gears for industrial and marine applications. Allen Gears will be integrated into the Power Transmission division of GE's Texas-based Lufkin business.
Element Materials Technology has completed a two-year overhaul/expansion program at its laboratory in Breda, the Netherlands. The facility provides testing, microscopic examination, chemical analysis, corrosion testing, fracture mechanics, and failure analysis to oil industry majors and their supply chain contractors.
Reamco Inc. has opened a business development office in Aberdeen, Scotland.
Senergy has relocated to larger premises in London and Jakarta, Indonesia.
Sandvik AB has reached an agreement to acquire Varel International Energy Services Inc. for $740 million. The acquisition forms a platform to enable Sandvik to enter into drilling solutions in the oil and gas sector.
Motive Offshore has launched a new office in Aberdeen and invested in a fully operational base in Stavanger, Norway.
Aker Solutions completed the NOK 4-billion ($658-million) sale of its well intervention services business area to EQT, a Swedish private equity fund.
Centris Consulting has opened an office in Houston.
Fugro has opened new office premises in Maputo, Mozambique.
Dundas Consultants has launched a new Drilling Services division that will deliver well engineering and operations management.
Momentive Specialty Chemicals Inc. has completed the acquisition of a resin coated proppants manufacturing facility in Shreveport, Louisiana, from CRS Proppants LLC.
Marin has acquired AGR Seabed Intervention.
Bassoe Group has sold rig designer Bassoe Technology to CIMC Offshore. Bassoe Technology was established by Bassoe Group in Gothenburg, Sweden in 2007. It develops concepts and basic design for floating rigs such as drillships and semisubmersibles.
Heerema Fabrication Group has opened a new fabrication facility in southern Poland.
Saudi Aramco has opened the Aramco Research Center, a 32,000-sq ft (2,973-sq m) research and development center in Cambridge, Massachusetts. The facility will conduct energy research in computational modeling, nanotechnology-based materials and tools to improve hydrocarbon recovery and reservoir evaluation, reservoir simulation, and advanced materials.
VINCI Energies has acquired London-based oil and gas engineering specialist Mentor IMC Group. The contractor, which is involved in LNG studies in Australia and the Far East, has an annual turnover of around £60 million ($98.7 million).
GE has selected downtown Oklahoma City, for its first-ever global research center dedicated to oil and gas technology. The center will focus on accelerating mid- to later-stage oil and gas technologies developed in the company's global research labs, including production systems, well construction, water use optimization, carbon dioxide solutions, and energy systems. Construction on the 95,000-sq ft (8,826-sq m) facility will begin in the spring of 2014. It is expected to be completed and operational in 2015.
Kongsberg Maritime has acquired Embient GmbH, an independent provider of engineered services, and state-of-the-art equipment and solutions.
Hoover Container Solutions has opened its new distribution and service center in Scott, Louisiana.
Caesar Systems has formed a strategic alliance with Portfolio Decisions to offer risk-integrated workflows, from asset development to portfolio management and executive strategy.
VAM USA has opened a new field service office in Pittsburgh, Pennsylvania.
Motor-Services Hugo Stamp has launched its OEM Authorized turbocharger maintenance and service facility in the Grand Bahama Shipyard Ltd. in Freeport, Grand Bahama.
Bureau Veritas has awarded certification to Statoil for meeting the Safety and Environmental Management Systems (SEMS) protocols developed by the Center for Offshore Safety. The certification recognizes that Statoil Gulf of Mexico E&P's management system meets industry and regulatory requirements for SEMS.
Enteq Upstream has formed the Enteq Drilling division to integrate the technology and services of Extended Exploration Technology and KM Services. Based in Houston; Santa Clara, California; and Calgary, Canada, the new Enteq Drilling division offers entire MWD systems, as well as other drilling products such as float valves, MWD parts, mud motor parts, sand screens, kit boxes, and racks.
Oil States Industries has acquired Quality Connector Systems, which designs, manufactures, and markets a portfolio of proprietary deepwater and shallow-water pipeline connectors for subsea pipeline construction, repair, and expansion projects.
Safetec has opened a new Competence Center in Bergen, Norway, which will provide teaching and training in risk management, safety and emergency management.
Ceona has opened an office in Houston.
Halliburton is building a new Integrated Completion Center in New Iberia, Louisiana. This facility will expand the company's resources and capabilities for deepwater completion tool development while continuing to focus on service alignment, equipment maintenance, preparation, and job execution. The facility will include a 219,000-sq ft (20,346-sq m) climate-controlled maintenance facility, a 30,000-sq ft (2,787-sq m) administration building, an operations command center, and several learning auditoriums for training.
Damen Shipyards Sharjah FZE (DSS), the newest shipyard of Albwardy Marine Engineering, opened on Jan. 12. As a joint venture between the Damen Shipyards Group and Albwardy Marine Engineering, core activities at DSS will include working on Damen newbuilds and Albwardy's conversions, dry-dockings, and repairs. Located in the Sharjah Hamriyah free-zone, the new 284,000-sq m (3.05 million-sq ft) yard has a 120 x 26.5-m (394 x 87-ft) ship-lift, with a 5,200-ton capacity, and is connected to eight dry-berths.
Teledyne Oil and Gas has opened its new 52,000-sq ft (4,831-sq m) Technology Development Center in Daytona Beach, Florida. The center is a high-tech research and new product development center to bring forward engineered solutions primarily for the offshore oil and gas production and exploration industries. The Technology Development Center doubles the capacity for R&D. This facility marks the first centralized research and development facility outside of Teledyne Scientific, the company's corporate research center in Thousand Oaks, California.