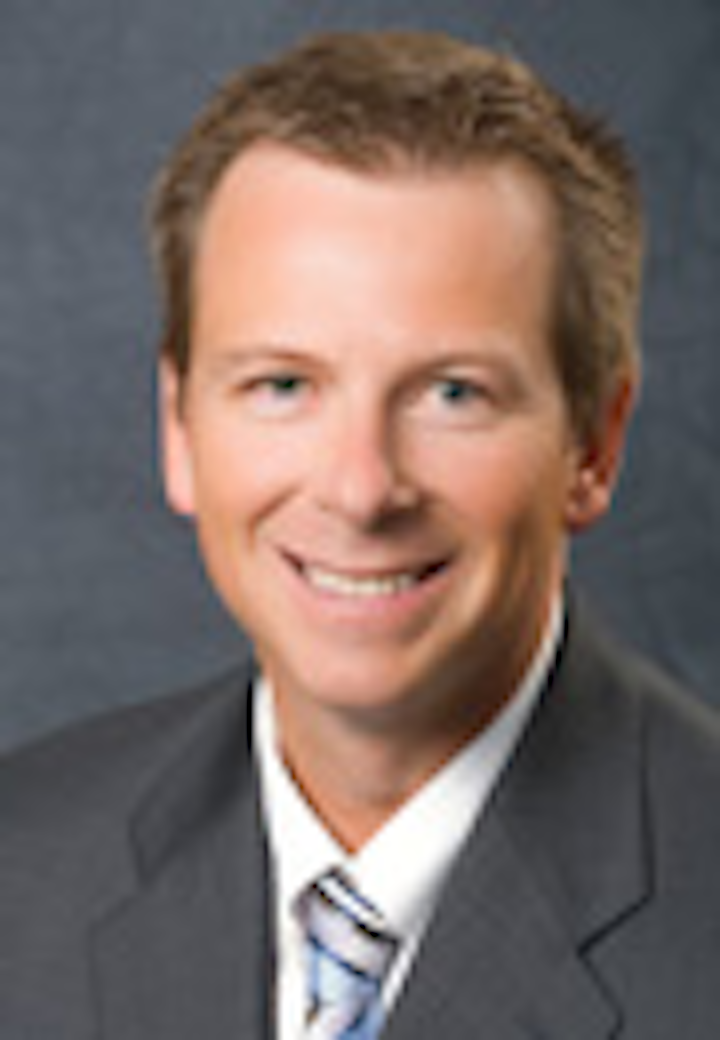 Willbros Group Inc. has promotedEarl Collins to president, MichaelFournier to vice president and COO, Edward Wiegele to executive vice president and president of Engineering and Technology, Douglas Sipe to vice president of Regulatory & Public Affairs, and Brad MacLean to chief talent officer. The company also has re-elected Edward J. DiPaolo and Daniel E. Lonergan as Class III directors to its board.
Willbros Oil & Gas has appointedMichael Futch as president and Scott Timpone as COO. Willbros Canada has named Andrew Jack as president and Jeremy Kinch as COO.
Decom North Sea has electedCallumFalconer as chairman.
| | |
| --- | --- |
| | |
| | Rempel |
Wood Group Mustang has appointedScottRempel as vice president, Business Development and Strategy, Canadian region.
Oil & Gas UK has appointedTrevor Garlick and John Pearson as co-chairmen. Glen Cayley and Colette Cohen have joined the organization's executive board.
NOW Inc. has appointedMerrill A. Miller, Jr. as executive chairman. Richard Alario, Terry Bonno, James Crandell, Galen Cobb, and Michael Frazier have joined the company's board of directors.
Statoil has re-electedSvein Rennemo as chair and Grace Reksten Skaugen as deputy chair of the board of directors. Bjørn Tore Godal, Maria Johanna Oudeman, Jakob Stausholm, CatherineHughes, and JamesMulva were re-elected as shareholder representatives to the board. ØysteinLøseth was elected as a new shareholder representative to the board.
AlisterCowan has resigned as CFO of Husky Energy Inc.
Aker Solutions has hiredDavidPhillips as head of industry and investor relations.
| | |
| --- | --- |
| | |
| | Weston |
Aggreko has appointedChris Weston as CEO and Carole Cran as CFO.
Exxon Mobil Corp.'s board of directors has electedJack P. Williams and Darren W. Woods as senior vice presidents and members of the management committee.
Michael Acuff has joined Pacific Drilling S.A. as senior vice president of sales and business development.
Bristow Group Inc. has namedJohnBriscoe as senior vice president and CFO.
Baker Hughes has appointedGregBrenneman and W.H. Easter III to the board of directors.
Wood Group Intetech has hiredSamiHalfawi as regional manager for the Middle East.
Apache Corp. has appointedTomYelich as staff vice president, Business Development and Tim Custer as staff vice president – Land.
| | |
| --- | --- |
| | |
| | Thibodeaux |
Superior Performance Inc. has appointedMitch Thibodeaux as president.
Nita M. Ambani has joined Reliance Industries Ltd.'s board.
Paradigm Drilling Services has appointedWillem Boon von Ochssee as COO.
ValvTechnologies Inc. has namedToddBlackburn as director of global quality management.
Swire Water Systems has appointedAndyHunter as chairman and JerryBroussard as president.
EnerMech has appointedCraigWilson as senior business development manager and Phil Ellwood as operations manager.
| | |
| --- | --- |
| | |
| | Remson |
Superior Energy Services has namedPaul Remson as vice president of risk management.
IDC Energy Insights has hiredChris Niven as research director, oil and gas.
Sandon Swearingen has joined PMI Industries Inc. as account manager, technical sales.
Honeywell has appointedVimal Kapur as president of Honeywell Process Solutions.
| | |
| --- | --- |
| | |
| | Kapur |
Dean Greig has joined RMEC Ltd. as operations manager.
Dron & Dickson has namedRobert Courtney as sales manager at the Hull branch.
Greene's Energy Group has promotedRicardoRivera to district manager for Testco Production BOP Testing and Guardian Wellhead Protection and Rentals.
Hoover Container Solutions has promotedGabrielaBlanco to international client services manager.
---
Company News
Det norske oljeselskap has agreed to acquire Marathon Oil Norge for $2.1 billion.
Competentia has acquired Argonauta, a Houston-based oil and gas consultancy. Argonauta provides senior consultants to the oil and gas majors, primarily for the drilling and subsea sectors. In addition, its subsidiary Argonauta Training Services delivers comprehensive courses in all aspects of deepwater operations, drilling, and well control.
Tolmann Allied Services Co. Ltd. has opened a Deepwater Simulation Theater (DST) at its new office complex in Port Harcourt, Nigeria. The DST, considered the first of its type in Africa, was conceived in response to increasing deepwater exploration and production operations in the region. The facility is available for a number of training courses including basic offshore safety induction emergency training, helicopter underwater escape technique, survival at sea, basic firefighting, and basic first aid.
Weatherford has opened a new integrated laboratory in Bogota, Colombia. The facility provides traditional core and fluid analysis combined with specialty services such as shale rock properties, geochemistry, well site geosciences, frac fluids, drilling fluids, and elastomer testing for progressive cavity pumps.
Delta SubSea has opened its new 20,400-sq ft (6,218-sq m) Tooling Solutions facility in Houston.
Aggreko has opened a new depot in Songkhla, Thailand.
Bureau Veritas has acquired DTI DiversiTech Inc., an inspection and audit services provider.
Emerson has broken ground on a new £20-million ($34-million) office and service center at Dyce, Aberdeen, UK, to support the North Sea oil and gas industry. The facility will support a range of services and solutions from both Emerson Process Management and Emerson Network Power. A 2,600-sq m (27,986-sq ft) office accommodating sales and support will be linked to a 3,065-sq m (32,991-sq ft) service center, and will provide a customer collaboration suite and meeting facilities.