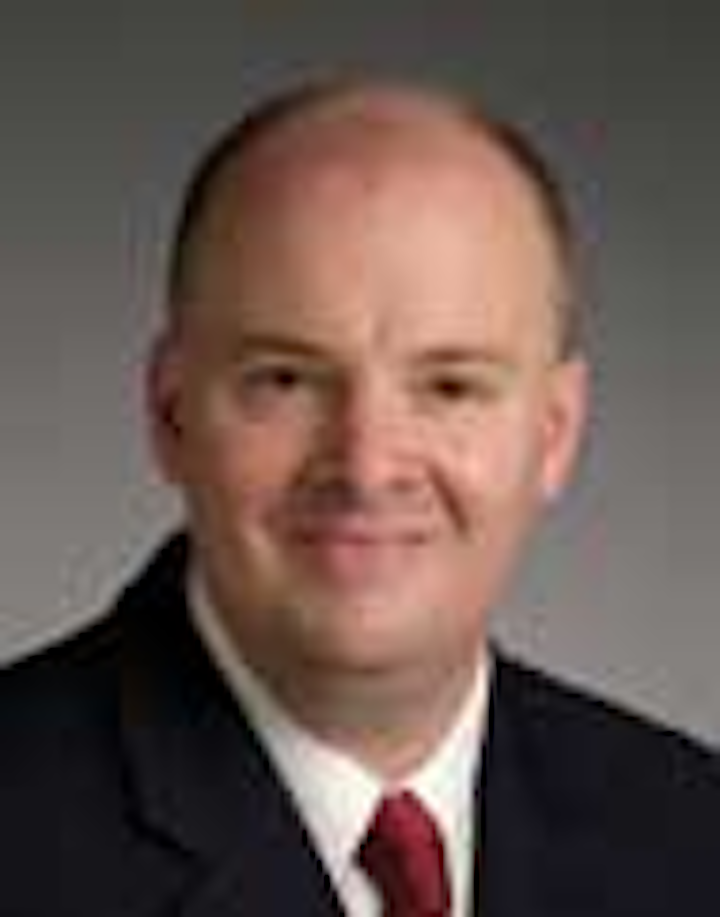 | | | |
| --- | --- | --- |
| | | Bruce Beaubouef • Houston |
The Bureau of Ocean Energy Management (BOEM) has announced that it will offer 40 million acres offshore Louisiana, Mississippi, and Alabama for oil and gas exploration and development in a sale that will include all available unleased areas in the Central Gulf of Mexico Planning Area.
Proposed Central Gulf of Mexico Lease Sale 235, scheduled to take place in New Orleans in March 2015, will be the seventh offshore sale under the Administration's Outer Continental Shelf Oil and Gas Leasing Program for 2012-2017 (Five Year Program). This sale builds on the first six sales in the current Five Year Program, which have offered more than 60 million acres and netted $2.4 billion for American taxpayers.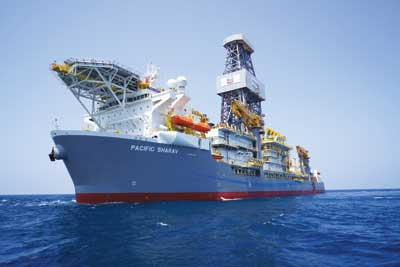 Chevron has deployed the drillshipPacific Sharav to the Keathley Canyon area in the deepwater Gulf of Mexico under a five-year contract with Pacific Drilling. (Photo courtesy Pacific Drilling)
Sale 235 will include approximately 7,611 blocks, covering 40.5 million acres, located from three to 230 nautical miles offshore, in water depths ranging from nine to more than 11,000 ft (three to 3,400 m). BOEM plans to offer blocks located, or partially located, within the three statute mile US–Mexico Boundary Area subject to the terms of the US–Mexico Transboundary Hydrocarbon Agreement. BOEM estimates the proposed lease sale could result in the production of 460 to 894 MMbbl of oil and 1.9 to 3.9 tcf of natural gas.
The sale's fiscal terms will continue to ensure a fair return to taxpayers, and include conditions to encourage diligent development as well as ensure an appropriate balance of orderly resource development with protection of the human, marine, and coastal environments.
All proposed terms and conditions for Central Sale 235 are detailed in the Proposed Notice of Sale information package, which is available at:http://www.boem.gov/Sale-235/.
The Notice of Availability of the Proposed Notice of Sale is available today for inspection in the Federal Register at:http://www.archives.gov/federal-register/public-inspection/index.html
Drillship Pacific Sharav arrives in GoM
Chevron Corp. reports that the deepwater drillshipPacific Sharav has arrived in the Gulf of Mexico to work under a five-year contract with Pacific Drilling. The vessel has begun operations in the Keathley Canyon area.
ThePacific Sharav is an upgraded dual-load-path, Samsung-12000-design, dynamically positioned drillship, specially modified to accept a dual gradient drilling system, and able to operate in moderate environments and water depths up to 12,000 ft (3,658 m).
"The addition of thePacific Sharav as Chevron's fifth drillship in the deepwater Gulf of Mexico confirms our consistent exploration and development drilling program in the area," said Jeff Shellebarger, president of Chevron North America Exploration and Production Co. "Chevron subsidiaries are among the top lease holders in the Gulf of Mexico, and the area continues to be a key enabler in our growth plans, which includes our Jack/St. Malo project, due to come online this year."
Noble Energy contracts EMAS for three tiebacks
EMAS AMC, the subsea division of EMAS, has finalized three contracts with Noble Energy worth a combined total of more than $300 million.
The scope of work includes engineering, procurement, construction, and installation of subsea tiebacks for the Big Bend, Dantzler, and Gunflint field developments in the US Gulf of Mexico.
Project management, engineering, and procurement are under way from EMAS AMC's Houston office with fabrication of the 16 subsea structures, along with the stalking and spooling of more than 160 mi (258 km) of line pipe in progress at the recently upgraded EMAS Marine Base facility in Ingleside, Texas.
Offshore execution is scheduled for 2015, using five of the company's offshore construction vessels, including the newbuild, ultra-high-tension, deepwater, reel-lay and heavy-lift vesselLewek Constellation.
Marine Contracting wins EPCI work for Cantarell field
Marine Contracting has received an engineering, procurement, construction, and installation contract (EPCI) from Jord Oil & Gas B.V. to install an interconnecting bridge and tripod support structure for the Cantarell field in the Gulf of Mexico.
The bridge will connect PEMEX's existing facilities to a jackup with compression facilities.
The award is part of Jord's larger contract with Alher Oil & Gas S.A. de C.V.
Marine Contracting will be responsible for the engineering, design, construction, and installation of the bridge and support structure. The support structure foundation will incorporate suction piles, designed to maintain location under design environmental conditions. Fabrication includes the installation of all required piping, pipe supports, walkways, ladders, and lighting, coating systems, insulation, cables and cable trays for the bridge.
The design of the structure allows for removal and relocation should the jackup and compression facilities need to be repositioned to a different offshore facility in support of PEMEX's operational strategies.
INPEX acquires additional interest in Lucius
INPEX Corp. subsidiary Teikoku Oil (North America) Co. Ltd. has acquired an additional participating interest in the Lucius deepwater US Gulf of Mexico project. Following this acquisition and the interim redetermination of equity ownership by the project partners, INPEX's participating interest in the Lucius project stands at 7.75309%.
INPEX's increased participating follows Apache Corp.'s decision in May to sell its participating interest in the project, amounting to 11.669%, to Freeport-McMoRan Oil & Gas. In accordance with the Lucius unit operating agreement, Apache opened its sales offer to all interest holders.
INPEX and other interest holders exercised preferential rights, dividing Apache's interest between the three companies by the ratio of their participating interests.
The Lucius project, which includes portions of Keathley Canyon blocks 874, 875, 918, and 919, is 380 km (236 mi) southwest of Port Fourchon, Louisiana, in 2,160 m (7,087 ft) of water. The Lucius partners made a final investment decision to develop the project in December 2011. Development work is ongoing, and production is scheduled to begin before year's end.