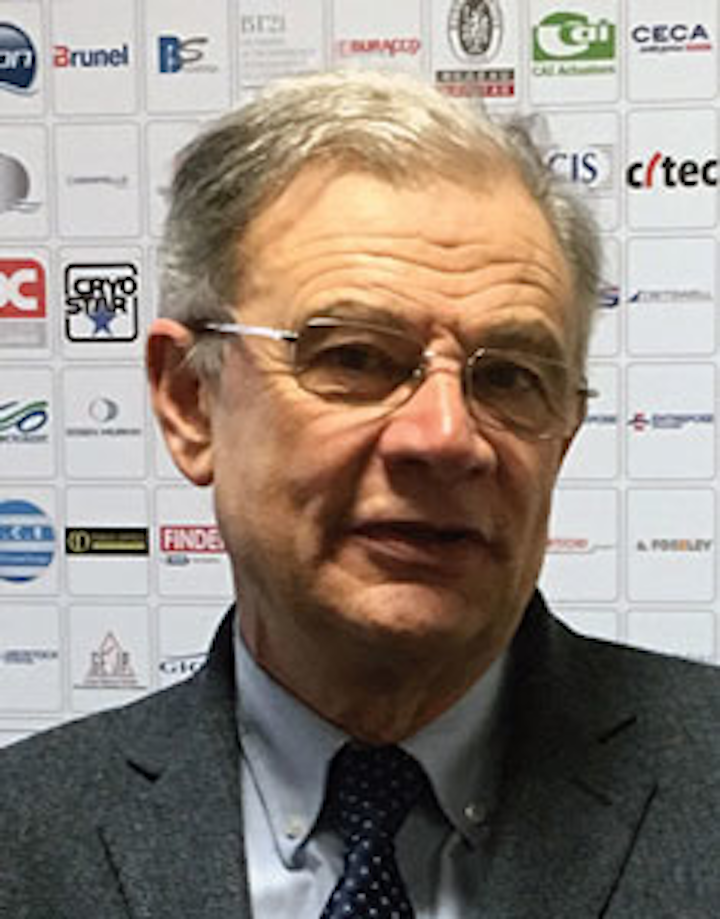 Jeremy Beckman
Editor, Europe
EVOLEN is the new name for GEP-AFTP, the association created in July 2011 following the merger of the French oil and gas supplier council GEP and AFTP, the organization for oil and gas technicians and professionals.Offshorespoke to Chairman Dominique Bouvier about how the association and its members are adjusting as the industry emerges from its recent downturn.
•••
Offshore: What prompted the association to change its name last summer?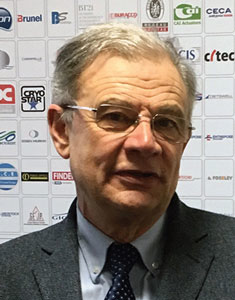 Dominique Bouvier. (Courtesy EVOLEN)
Bouvier: There were two main factors. The first was the need to underscore the evolution of our trade association to adapt to the changing priorities of global energy. Second, it had been five years since the merger had been fully completed between GEP, formed in 1953, and AFTP, the association for petroleum professionals founded in 1935. We thought it was time to show that the assimilation process was over and that we are building something new.
Offshore: Have there been any other changes to the organization, its committees, and its goals?
Bouvier: Nothing major, the structure is very much as it was, but we are following the evolution of our sector. We are now clearly an association with a group of companies working all the way across the value chain, from upstream to downstream, and they are responding to new aspects of the energy mix such as CO2 [carbon-dioxide] sequestration and storage and biomass fuels. At the same time, it is important to acknowledge that our members can do this thanks to the expertise they have built up in the oil and gas business, which we remain very much focused on.
Offshore: How strong is EVOLEN's current membership?
Bouvier:There are currently 250 member companies and 1,100 personnel, the same as under GEP-AFTP last year. That doesn't mean the companies are the same: smaller ones in particular have suffered over the past two years. Some have left the association due to financial difficulties, although others have replaced them as we enlarge our activities.
But despite the struggles in the upstream, there are opportunities in the midstream with pipelines and underground storage. For strategic reasons various countries are thinking of storing their oil and gas reserves underground. And there are other emerging offshore markets, not just floating and fixed wind farms, but tidal energy and also thermal energy – taking cold water from under the sea to produce electricity.
Offshore: How do you assess prospects for recruitment among your member companies?
Bouvier:Obviously many had to cut staff in response to the downturn in offshore. As a result, we have decided to place a focus on two aspects. One is to offer oil and gas professionals in France that have been made redundant the opportunity to stay in the system by participating in our conferences and other networking events. We have set up specific groups to help them find jobs in the midstream or downstream and also created partnerships with the aerospace and naval sectors, where they can find jobs that make use of their skills in, for instance, inspection, project management, and quality assurance.
Another major issue that has to be addressed is what happens when offshore activity re-starts – how do we ensure that our engineering schools continue to attract young people to our industry. We have responded by establishing a committee for younger members, and are in the process of forming a new CLAR, or think tank, aimed at attracting younger people to the industry. Even though young boys and girls in France's engineering and technical schools tend sometimes to favor careers in banking, it is not difficult to explain to them that many technologies used in other sectors came from our industry. And in the future, if renewables account for 50% of the energy mix, these students can see that our companies will play a role in this. And even if oil is a word that many people do not appreciate, gas has more favorable connotations.
Offshore: Has EVOLEN created any other new CLARs?
Bouvier:Aside from the 15 that already exist, we have committed to a CLAR research club on digitization. A chairman has been appointed and he is putting together the requirements for this industry. It is not difficult to find companies willing to discuss big data and the ramifications of digitization to the oil and gas sector, and there have been many suggestions from our members.
Our CLAR-OM committee, which brings together research institutes, oil companies, contractors and suppliers, also organizes seminars for our members on emerging themes. One staged recently was on opportunities for cost reduction in the subsea industry.
Offshore: Can you explain and provide an update on the work of the OG2P In-Country Value Partnering Platform (www.og2p.com)?
Bouvier:It is now technically ready, and we are making progress. OG2P's main goal is to facilitate building of relationships between companies interested in creating in-country value (local content) partnerships. There is real interest in this service from European companies and from others in oil and gas-producing countries, with around 100 companies currently registered on the OG2P database, although we still have to finalize how much this operation costs, in order to determine the economic viability. As an example, an NOC putting out a tender to build a new platform may be keen to receive offers from contractors that promote integration with their local industry, but at the same time, the NOC wants assurance of the respondents' technical and management capability. This platform is designed to help bring together European energy, supplier and logistics companies to submit an efficient tender.
Offshore: Can you provide other examples of how EVOLEN is advancing R&D among its member companies?
Bouvier: The association leads the CITEPH program, designed to provide SMEs in particular with funding of promising R&D projects in the energy sectors. Each year EVOLEN awards four prizes to talented SMES-SMIs: one is for innovation. Last year's winner was Spotlight, a small start-up company based near Paris, which is working on 'spot detection' technology for seismic data acquisition. This provides instant detection of useful data from sources and reflectors and develops algorithms that work faster.