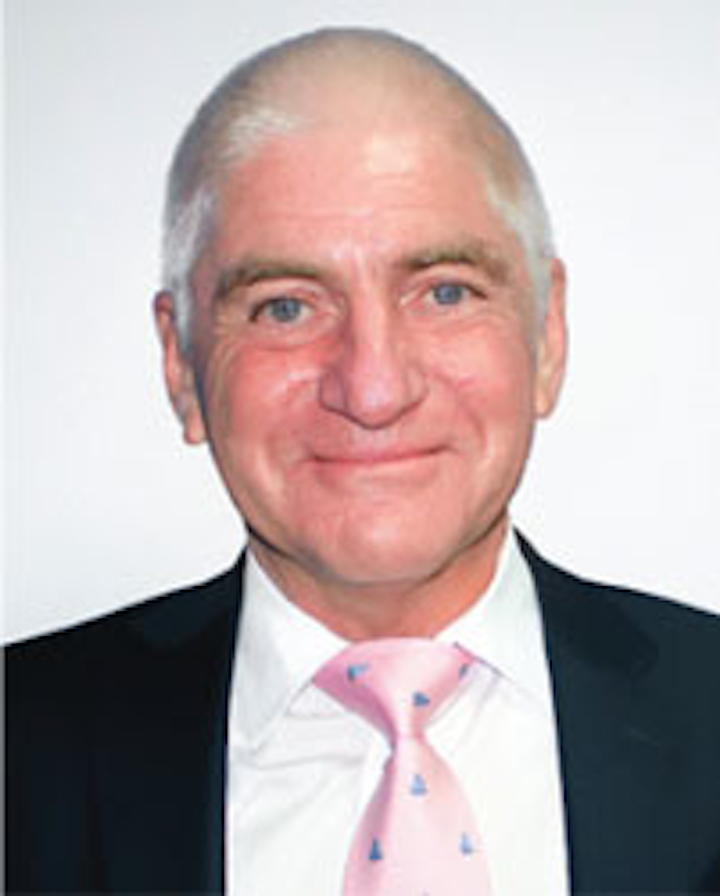 People
The TechnipFMC board of directors has established an Audit Committee, a Nominating and Corporate Governance Committee, a Compensation Committee, and a Strategy Committee. The Audit Committee consists ofMarie-Ange Debon (chair),Joseph Rinaldi, Arnaud Caudoux, Kay G. Priestly, Eleazar de Carvalho Filho,and James M. Ringler. The Nominating and Corporate Governance Committee consists of Peter Mellbye (chair), Eleazar de Carvalho Filho, Didier Houssin, and Pascal Colombani. The Compensation Committee includes James M. Ringler (chair), Richard A. Pattarozzi, Joseph Rinaldi, andJohn O'Leary. The Strategy Committee consists ofThierry Pilenko (chair), Pascal Colombani, Didier Houssin, Claire S. Farley, Peter Mellbye, and Richard A. Pattarozzi. Tore Halvorsen has resigned as a director of TechnipFMC.
Tullow Oil CFOIan Springettis taking an extended leave of absence in order to undergo treatment for a medical condition. Les Woodhas been named as interim CFO. Following the Tullow Oil Annual General Meeting on April 26, 2017, Paul McDadewill be appointed as CEO, Aidan Heaveywill succeed Simon Thompson as chairman, and Jeremy Wilson will succeed Ann Grant as senior independent director.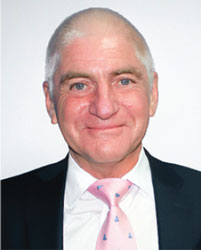 Donnelly
DOF Subsea North America has hiredGreg Donnelly as general manager of DOF Subsea USA.
Kvaerner ASA has hiredSturla Magnusas executive vice president for Structural Solutions.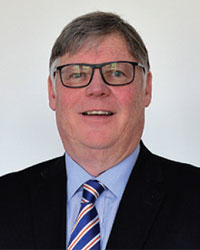 Lyall
Global Maritime Consultancy & Engineering has namedPeter Lyallas head of Eagle Lyon Pope, its ports and shipping, marine casualty investigation and loss adjusting division.
Seadrill Ltd. has appointedMichael GrantandDavid Weinsteinto its board of directors.
VAALCO Energy Inc. has appointedCary Bounds as CEO.
Andreas Lian Kvam has joined Atlantic Offshore Management as CFO.
Sterling Energy plc has appointedMichael Kroupeev as non-executive chairman, Leo Kootas senior independent non-executive director, and Ilya Belyaevas a non-executive director.
Forland Group has appointedGunnar Jansenas CFO, effective March 1, 2017. He succeeds Andreas Høvik.
Cairn Energy has appointedNicoletta Giadrossi as an independent non-executive director and a member of the remuneration committee.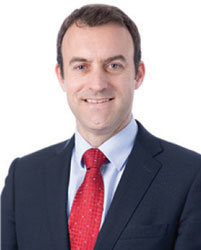 Young
JDR has appointedJames Youngas chief technology officer.
GustoMSC has appointedAlberto Morandias general manager of its Houston office.
Jonathan Brownhas joined Cammell Laird as managing director.
Dr. Tony Trapp, executive chairman of Osbit Ltd., has been awarded the Member of the Most Excellent Order of the British Empire (MBE) in the 2017 New Year's Honours. He has been instrumental in the formation and success of the subsea technology industry in northeast England having been a co-founder of Soil Machine Dynamics, and the founder of IHC Engineering Business and, more recently, Osbit Ltd.
Sevan Drilling Ltd. has appointedElin Karfjelland Scott McReaken to its board of directors.
John Paynehas joined Global Energy Development PLC as director of operations.
Asset Guardian Solutions Ltd. has namedTina Campbell as marketing coordinator.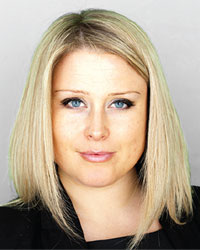 Forbes
Peterson has appointedSarah Forbes as director projects & innovation.
Coats Rose, P.C. has expanded its oil and gas section with the addition of three new attorneys in its Houston office.Roger D. Scales has joined the firm as counsel, and Dan G. Blake, Jr. and Jeffrey W. Hodges have joined as associates.
Energy and commodities lawyersPaul J. Pantano, Jr.and Athena Yvonne Eastwoodhave joined Willkie Farr & Gallagher LLP's Washington office as partners.
The ExxonMobil Corp. board of directors has reached an agreement withRex W. Tillerson, former chairman and CEO, to sever all ties with the company to comply with conflict-of-interest requirements associated with his nomination as secretary of state. The company said that under the agreement, which was developed in consultation with federal ethics regulators, if Tillerson is confirmed as US secretary of state, the value of more than two million deferred ExxonMobil shares that he would have received over the next 10 years would be transferred to an independently managed trust and the share awards would be canceled.
Company News
Qatar Petroleumplans to integrate Qatargas and RasGas into a single entity named Qatargas. This will operate all the ventures currently managed by the two entities. The integration process is expected to be completed within 12 months.
Rotterdam Offshore Grouphas started to upgrade its facilities in Waalhaven, Rotterdam. The company will now be able to accommodate vessels up to 320 m (1,050 ft) in length. To support the increase in activity, the storage facility will increase from 14,000 sq m (150,695 sq ft) to 21,700 sq m (233,577 sq ft). In March 2017, the project to demolish the existing buildings will begin and the construction of the new state of the art office and workshop will start. The project has been planned to ensure that all services remain fully operational during the construction period and all staff will move to temporary offices within the newly acquired premises until project completion planned for the end of 2017.
Oceana Shipyard, part of the Grupo CBO, has contracted Huisman to supply two additional anchor handling and towing winch packages for two new Havyard 843 anchor handler tug supply vessels. Huisman will build the equipment at its production plant in Navegantes, Brazil, for delivery in 1Q 2018. The winches will feature 50% Brazilian content. The two electric-driven systems will each comprise one 400-metric ton (441-ton) anchor handling, one 400-metric ton towing and two 120-metric ton (132-ton) secondary winches.
Aside from typical winch functions they will be fitted with water cooled clutches integrated in the drive train, enabling overload protection, high speed pay-out, and emergency release function. The contract scope includes services as spare parts, training, and supervision.
CGG GeoSoftware has donated a suite of HampsonRussell reservoir characterization software to the Department of Earth Sciences at Sultan Qaboos University in Oman. Students will be able to use the software for quantitative reservoir characterization and seismic inversion. Previously, CGG helped the department equip its seismic processing laboratory with computers and also granted licenses for its Geovation seismic data processing software.
Subsea 7 has offered to acquire the 50% shareholding inSeaway Heavy Lifting Holding currently owned by K&S Baltic Offshorein a deal valued at up to $319 million. Seaway Heavy Lifting is a joint venture in which Subsea 7 currently holds the remaining 50%. The company operates two heavy-lift vessels, employs roughly 550 staff, and is based in Zoetermeer, the Netherlands. If the offer is accepted, the company would become a wholly owned subsidiary of Subsea 7.
Proserv and SapuraKencana Technologyare forming a venture to provide a range of drilling, production, and decommissioning services to the Asia/Pacific region. Both companies will make use of their regionally-based assets, personnel, technology and infrastructure, with a strong focus on subsea production and subsea maintenance services.
OMV has closed the sale of its wholly owned subsidiary OMV (U.K.) toSiccar Point Energyin Aberdeen. This follows the fulfilment of agreed to conditions, including regulatory approval. Siccar Point Energy made a firm closing payment of around $870 million.
Fugro Subsea Services has achieved authorized economic operator (AEO) status.
Castor Networkshas acquired Watum Solutions, a supplier of IT networks and satellite communication for the shipping and offshore industry.
CSSC Wärtsilä Engine Co. Ltd.,a joint venture between Wärtsilä and China State Shipbuilding Corp., has opened its new production facilities in Lingang, Shanghai. The 20,000-sq m (215,278-sq ft) production plant is said to be the first in China capable of producing large-bore, medium speed diesel and dual-fuel engines. It will also manufacture medium-bore, medium speed diesel and dual-fuel engines, with a capacity to produce 180 engines per year.
Dril-Quiphas acquired OilPatch Technologies under a deal that could eventually amount to $20 million. OilPatch, formed in Houston in 1990, specializes in offshore riser systems and components, proprietary threaded connections and other products, with a focus on deepwater spar and TLP systems.
Schlumberger has acquired Peak Well Systems, a developer of downhole tools for flow control, well intervention, and well integrity.
Acteon has enhanced its capabilities in temporary and permanent offshore mooring systems by acquiring Isle of Man-based Bruce Anchor.
Nortech Groupand Dhabi Contracting LLC have formed a joint venture in Abu Dhabi. Al Dhabi Nortech Engineering Consultancy LLC provides integrated engineering design, project management and construction services from project feasibility to completion.
Ashtead Technology has acquired TES Survey Equipment Services. The Aberdeen-based contractor will thereby widen its subsea service offering in the Middle East region.
NRC has established a Tier 2 oil spill response base in the Bay of Campeche region of Mexico. This will support the company's E&P clients currently operating in the sector and future shallow and deepwater drilling activity. The base is in Paraíso, near the port of Dos Bocas, Tabasco state. NRC's base is a shared services operation with Ciudad del Carmen-based rig move and support vessel/crew boat specialist Marinsa. It will provide stockpiled aerial dispersant and other response equipment, incident management, consultancy and training, and call-off services.
EPI Group has acquired UK oil and gas geoscience consultancy PDF.
ENGIE E&P UK has commissioned Peterson to provide marine warranty and assurance services to support the company's UK North Sea operations. Peterson Integrated Marine Services will manage the program from its base at Aberdeen Harbour.
FES International has received the American Petroleum Institute Spec Q1 certification.
Forum Energy Technologies Inc. has acquired Cooper Valvesand Innovate Valve Components.
Global Maritime Consultancy & Engineering has re-launched Eagle Lyon Pope (ELP), its ports and shipping, marine casualty investigation and loss adjusting division. ELP will be based out of London with other offices in Hamburg, Abu Dhabi, Oslo, Houston and Singapore and will also be supported by Global Maritime's resources including mariners, engineers and other professional personnel.
Danos' 367.5-acre integrated services complex in Amelia, Louisiana, has received foreign trade zone (FTZ) status by US Customs and Border Protection.
ACE Winches has achieved a five star grading from its Five Star Occupational Health and Safety Audit conducted by the British Safety Council.
ClassNK has opened new exclusive survey offices Izmir and Mersin, Turkey.
Hoover Ferguson Group has acquired the rights and obligations of Uniteam Holding AS's offshore container rental business.
Premier Oilfield Laboratories, LLChas acquired COREX UK Ltd.
TheBureau of Safety and Environmental Enforcementand the US Coast Guardhave signed four revised memorandums of agreement in order to improve regulatory collaboration related to the oil and gas industry on the US outer continental shelf. The revised agreements address best practices for managing civil penalties, incident investigations, management systems and oil discharge preparedness.
EnerQuip has opened a new facility in Houston. The company has invested $1 million in this strategically positioned facility, EnerQuip Torque Solutions Inc.,which is expected to improve response times directly into Canada and the Americas.
Tower Resources has sold its subsidiary Comet PetroleumtoRed Rio Petroleum for a cash consideration of £1 ($1.24), future contingent payments, and an over-riding royalty interest of 10% over future production revenue from Comet's assets in the Saharawi Arab Democratic Republic.
Eni CEO Claudio Descalzi has discussed its continuing involvement in Nigeria's upstream industry with Dr. Emmanuel Ibe Kachikwu, chairman of the Nigerian National Petroleum Corp.The two parties plan to intensify upstream oil and gas production operations with an increased focus on development and exploration in their offshore and ultra-deepwater operated areas.
Proserv has announced plans to open a new engineering center in Chennai, India, and a manufacturing and fabrication facility for surface production equipment and services in Dammam, Saudi Arabia.
Java Offshore Sdn Bhdhas completed the acquisition of a majority stake inAsian Geos Sdn Bhd,a geotechnical and geophysical service provider within the Asia/Pacific market, from both Gardline Geosciences Ltd.and Helms Geomarine Sdn Bhd.The acquisition will add the capability for offshore geotechnical and engineering focused in the oil and gas, marine renewables, and other markets to the company's portfolio.
Atlantic Petroleumhas completed the sale of its Norwegian activities to M Vest Energy, first announced last March. These include various interests in licenses offshore Norway, and the associated liabilities and employees.
Pipework set-up and measurement software development specialistmltech has secured its first contract in Baku, Azerbaijan. Metal Qaynaq Sinaq (MQS), which operates throughout Azerbaijan, Georgia and Kazakhstan, awarded the one-year contract. MQS provides process piping fabrication, heavy and light structural steel fabrication, mechanical site services and civil construction to major oil and gas operators and contractors. mltech will train MQS personnel to use its proprietary automet software to undertake pipe spool fabrication surveys and on-site pipework and steelwork surveys. The software is said to assist replacement of existing pipe and steelwork, or installation of new equipment, as it removes the requirement for hot work, eliminating the associated risks.
Fluor Corp. has received a two-year engineering services framework agreement from the North Caspian Operating Co. for conceptual studies and front-end engineering for its projects in the Caspian region. Engineering teams from Fluor's offices in Atyrau, Kazakhstan and Farnborough, UK, will undertake the studies.