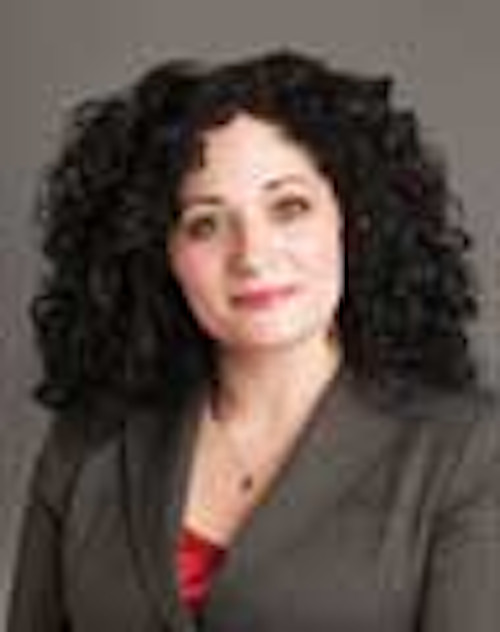 | | | |
| --- | --- | --- |
| | | Sarah Parker Musarra Houston |
Saudi Aramco has awarded the consortium between L&T Hydrocarbon Engineering (LTHE), a fully owned subsidiary of Larsen & Toubro, and EMAS CHIYODA Subsea two engineering, procurement, construction, and installation (EPCI) contracts.
The first is to supply and install four wellhead decks in the Safaniya oil field. Located in the Persian Gulf, it is operated by Saudi Aramco, which has claimed it to be the largest offshore oil field in the world. The second award is to upgrade 17 platforms in various fields in the Arabian Sea offshore Saudi Arabia.
Last summer, Saudi Aramco awarded the consortium a long-term agreement, a $1.6-billion EPCI contract for the second phase of the Hasbah gas field, which Subramanian Sarma, LTHE's managing director and CEO, said "is progressing well and in accordance with the plan."
"We are delighted with the new awards. It is an opportunity for Aramco to benefit from our flagship facility at Hazira as the center of fabrication of the four decks in one of the contracts," Sarma said. "It is also an opportunity for our consortium to build in-Kingdom skills and capabilities to deliver the brownfield work in the other project [Hasbah]."
For Hasbah, the consortium was contracted to construct two streams of three wellhead platform topsides, one tie-in platform with flare platforms and bridges tied together by 20 km (12 mi) of umbilicals and 25 km (16 mi) of in-field pipelines.
Other works for Hasbah include interconnections of two 36-in. trunklines to transport produced gas from offshore to Fadhili gas plant complete with 110 km (68.4 mi) of fiber-optic and power cables for power and communication network with the onshore facilities. The contract scope also included some onshore work.
SKP subsidiaries contracted offshore Malaysia
PETRONAS Carigali Sdn. Bhd. has contracted SapuraKencana Subsea Services Sdn. Bhd. for the provision of underwater services at facilities located offshore Peninsular Malaysia.
The scope of work consists of underwater services together with vessels, air, and saturation diving, ROV and other related underwater services, including inspection, maintenance, and repair. The contract is for a period of two years and the work is to be performed on a call-out basis.
Repsol Oil & Gas Malaysia Ltd. has contracted SapuraKencana TL Offshore Sdn. Bhd. for transportation and installation of pipeline, substructure, and topsides for the Bunga Pakma development project offshore Malaysia.
The project comprises transportation and installation of a wellhead riser platform that includes jacket, piles, topsides, wet gas pipeline, and subsea composite cable. The contract is for a period of 12 months.
The awards were announced as part of an update on recent contracts awarded to SapuraKencana Petroleum subsidiary companies, which totaled about $300 million.
C-Kore to supply PTTEP systems
PTTEP Australasia has contracted C-Kore Systems to supply four subsea monitoring tools for operations offshore Australia.
The operator has employed these meters on multiple previous deployments. According to C-Kore, this has resulted in simplified offshore testing and schedule reductions, and more reliable, consistent, and cost-effective confirmation of insulation resistance in a subsea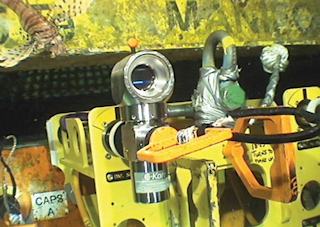 PTTEP has returned to order subsea monitoring tools from C-Kore, a subsea measurement tool used to test insulation resistance and confirm the integrity of subsea cables. (Image courtesy C-Kore)
The devices are said to confirm the health or find faults in subsea and surface facilities, including umbilicals and distribution units, measuring insulation resistance and continuity. PTTEP previously deployed to fault-find electrical cables subsea: traditional measurement methods, the company claimed, would have taken much longer to put into operation and would have provided less accurate results.
The tools can be deployed remotely by ROV or diver.
Oil States delivers Nord Stream clamp
Nord Stream AG took delivery of a subsea repair clamp at the Statoil PRSI storage facilities in Haugesund, western Norway. The hydraulically-activated clamp is designed to restore structural and pressure integrity in the pipeline should a leak or structural damage occur. Following a repair, the Nord Stream pipeline should be able to continue normal operations.
Ruurd Hoekstra, maintenance director at Nord Stream AG, said: "Owing to the high quality of the materials involved and the conservative design of the pipelines, we do not foresee repairs during Nord Stream's minimum operational lifespan of 50 years."
Oil States Industries manufactured the clamp, which is 10 m (33 ft) long, 2.5 m (8.2 ft) wide and 4 m (13 ft) tall, with a diameter of 48-in. and a weight of just over 106 tons. The varying diameter makes the system applicable at any point along the pipeline route. The clamp's two matched halves can be locked around the pipeline to seal it and restore normal operating conditions on a length of 3 m (10 ft). Hydraulically-activated saddles at each end of the clamp help position it on the pipeline.
In other Nord Stream AG news, it has reportedly awarded Allseas a letter of intent to lay the first Nord Stream 2 pipeline across the Baltic Sea, with an option for the second line up to the end of 1Q 2017. Awards should follow shortly for nearshore pipelaying in Russia and close to the landfall in northern Germany.
Saipem ROV finishes trials
Saipem has completed sea trials of its new heavy work class ROV Innovator 2.0, following a three-year design/test program. The new ROV, compliant to Norsok U102 standards and DNV GL-certified, is designed for a typical lifespan of more than 15 years. The ergonomics of operator's console and the human machine interface (HMI) on the surface control vessel have been redesigned to make the pilot's work less demanding and as efficient as possible, Saipem claims.
Surface equipment has been engineered for installation in a dedicated control room or a container, making the entire Innovator system transportable by land, sea, or air.
The umbilical cable and tether have been redesigned to transmit the ship's on-board power to the subsea vehicles. Innovator 2.0 is equipped with a 6.6kV power supply that is said to allow the ROV to operate effectively even with cable lengths up to and more than 7,000 m (22,966 ft).
At the same time, the tether management system, which in its base configuration can handle 1,100 m (3,609 ft) of tether, is said to have been optimized to achieve the best compromise between robustness and weight and to simplify maintenance work.
The new electrical motor can provide 210 hp which, combined with the propulsion system, ensures a bollard pull of 1,100 kg in each direction, a maximum speed of 3.5 knots.