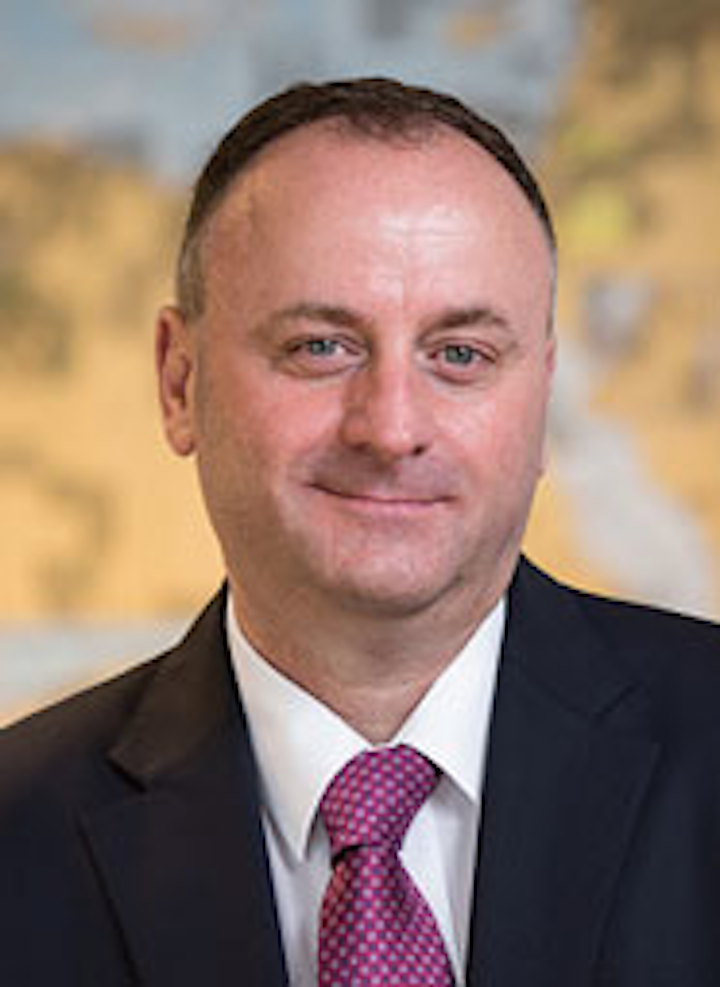 People
KrisEnergy Ltd. has appointedTan Ek Kiaas non-executive chairman of the board of directors. He succeeds Will Honeybourne. The company has also appointed Kelvin Tang as COO, Sally Ting as general counsel, and Chrystle Kuek as joint company secretary. Richard Lorentz and Chris Gibson-Robinson have stepped down from the board of directors.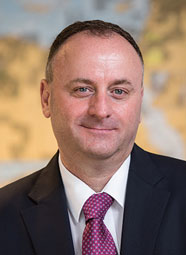 Dixon
EnerMech has namedChris Dixon as director of UK Mechanical Handling Services.
Weatherford International plc has appointedMark A. McCollum as president, CEO, and a member of the board of directors, and William Macaulay has been appointed chairman of the board of directors.
The Oil and Gas Authority has appointedTom Wheeler as director of regulation. He succeeds Simon Toole, who has retired.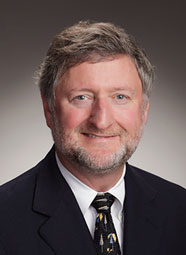 Sanford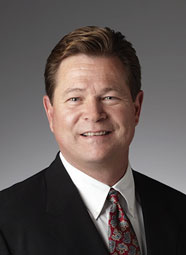 Machowski
TAM International has appointedL. Bentley Sanford as chairman of the board and Michael Machowski as president.
Segun Omidele has resigned as the CEO of Erin Energy Corp. and as a member of the board. Jean-Michel Malek, senior vice president, general counsel, and secretary, will serve as interim CEO while the board conducts a search for a permanent replacement.
Marathon Oil has appointedDane Whitehead as executive vice president and CFO.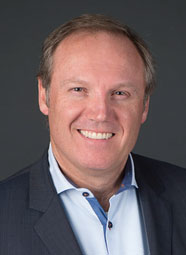 Bashforth
Ikon Science has appointedMark Bashforth as CEO and member of the board of directors. Former CEO and company founder Martyn Millwood Hargrave becomes executive chairman following the retirement of Peter Dolan, previously non-executive chairman.
Teekay Corp. and Teekay Offshore have appointedWilliam P. Utt as chairman. He succeeds C. Sean Day.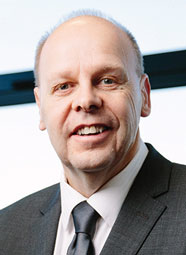 Bannerman
M² Subsea has appointedStuart Bannerman as CFO.
Dril-Quip Inc. has appointedJeffrey J. Bird as vice president and CFO. He succeeds Jerry M. Brooks, who has accepted the newly created position of vice president of Investor Relations.
The Energy Industries Council has appointed Petrofac's business development managerTony Brady to its board of directors.
Bibby Offshore has promotedAllan Nairn to director of diving.
Nicky Etherson, group commercial director for Bibby Offshore; Zander Bruce, subsea operations manager for BP North Sea; and Phil Simons, vice president (North Sea and Canada) for Subsea 7 have joined the Subsea UK board.
Optime Subsea AS has hiredJarle Tautra as chairman of the board.
Mark Heine has joined the International Marine Contractors Association's governing board.
Cairn has namedEric Hathon as director of exploration. He succeeds Richard Heaton, who is retiring after 23 years of service with the company.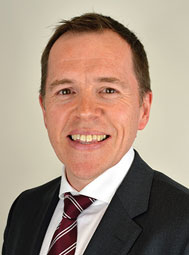 Mair
David Mair joins Ashtead Technology as business development director.
Aker BP ASA has re-electedAnne Marie Cannon and Kjell Inge Røkke as board members with a term of office of up to two years. In addition, Murray Auchincloss, Upstream CFO and Head of Business Development at BP, was elected as a deputy member of the board of directors.
Cairn India has hiredMelody Meyer and Atul Gupta as senior oil and gas advisors.
DNV GL has appointedPeter Boyle as Aberdeen operations manager and John Morgan as UK business development leader for Risk Advisory Services. Both positions will be based in the company's Aberdeen office.
Global Maritime Consultancy & Engineering has appointedEspen Thomassen as regional manager for the Americas.
Troy L. Carson has joined Hoover Ferguson Group as CFO.
ClassNK has appointedDr. Toshiyuki Shigemias executive vice president and executive director.
Polarcus Ltd. has electedNicholas Smith to its board of directors.
MODEC Inc. has appointedShinsuke Minodaas director, Katsunori Aikyo as corporate auditor, and Kazumi Inoue as external corporate auditor.
Mike Macleod has joined OEM Group as finance director.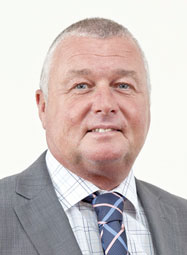 Mair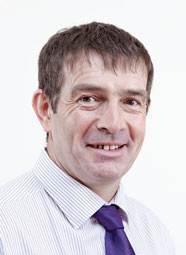 Smith
HB Rentals has hiredDave Mair as sales and business development manager and Thomas Smith as operations manager.
Foreship has appointedJan-Erik Räsänen as head of new technology.
Flowserve Corp. has namedJohn E. Roueche IIIas interim CFO.
Duncan Livingstone and David Stewart have joined Ardyne's technical support division.
Ecosse Subsea Systems has appointedIain Middleton to the newly created role of commercial manager.
Osprey3 has appointedKevin Jamieson as operations manager.
Geoffrey C. Rogers has joined Akselos S.A. as vice president of business development.
Company News
Semco Maritime and Skipavika have entered into a strategic agreement on service preparedness for all rigs at the Skipavika Terminal near Bergen, Norway. Semco Maritime plans to have all necessary equipment, workshops, and facilities in place when a rig has to be serviced or reactivated. Skipavika Terminals currently has six rigs docked in cold and warm 'stacking' mode. The agreement also includes plans to jointly develop the former submarine base Olavsvern near Tromsø as a north Norwegian center for large arctic semisubmersible rigs which require a water depth of 20 m (65.6 ft) to dock for service.
Subsea 7 has become outright owner of Seaway Heavy Lifting after acquiring the 50% share held by K&S Baltic Offshore (Cyprus). Seaway, which operates two heavy-lift vessels, is based in Zoetermeer, the Netherlands, and employs 550 personnel. Prior to the acquisition, it was a joint venture company in which Subsea 7 held a 50% interest. The company paid a cash consideration of $279 million on completion of the transaction and an additional consideration of up to $40 million will follow in 2021 on condition that certain performance targets are met. At the end of last year Seaway had an order backlog totaling $284 million, excluding $1.1 billion relating to the Beatrice offshore wind farm project in the UK North Sea.
Wood Group has agreed to acquire Amec Foster Wheeler for about $2.7 billion. The combination has been unanimously recommended by the boards of both companies. The merger is expected to become effective in the second half of 2017, subject to regulatory approvals and other consents. Amec Foster Wheeler shareholders will own approximately 44% of the share capital of the combined group.
General Electric Co. and Baker Hughes Inc. have each received a request for additional information from the US Department of Justice in connection with the pending combination of GE Oil & Gas with Baker Hughes. The second requests were issued under the Hart-Scott-Rodino Antitrust Improvements Act of 1976, as amended. The second requests were expected and are a normal part of the DoJ review process. The effect of the second requests is to extend the waiting period imposed by the HSR Act until 30 days after GE and Baker Hughes have substantially complied with the requests, unless that period is extended voluntarily by the parties or terminated sooner by the DoJ. The transaction remains subject to approval by Baker Hughes' shareholders and other approvals, as well as customary closing conditions. GE and Baker Hughes expect the transaction to close in mid-2017.
McDermott International Inc. has signed a memorandum of understanding with Saudi Aramco for a long-term land lease at the new maritime facility at Ras Al Khair in Saudi Arabia, currently being developed by Saudi Aramco. With a long-term phased approach, McDermott plans to build a new fabrication and marine complex that will feature state-of-the-art facilities, increased automation, and an optimized layout to increase the company's abilities to service its growing Middle East and Caspian markets. The future fabrication facility at Ras Al Khair is expected to provide up to 16 million man hours of capacity, up from 8 million man hours at its current Jebel Ali facilities. A gradual transition from McDermott's operations in Jebel Ali is expected by the mid-2020s.
Weatherford International plc's facility in Macaé, Brazil, has received API Specification Q2 certification. To gain certification, a facility must demonstrate a robust quality management system that assures personnel competency, risk assessment, contingency planning and other key elements. The Macaé facility manufactures, services, supplies, installs, inspects and distributes parts, equipment and accessories used for oil and gas exploration and production.
Aibel has contracted Aqualis Offshore to conduct human factors analyses for some of its ongoing projects on the Norwegian continental shelf. Under the contract, Aqualis Offshore's risk management specialists will conduct human factors analyses of Aibel's work on the Snorre expansion project, the Dvalin project, and the Oseberg Vestflanken 2 project. Contract value is undisclosed.
CH2M has signed a framework agreement with Shell to provide engineering, procurement, construction and project management services across upstream, integrated gas and downstream projects globally. The company will deploy its safety management system, improve capital project execution, and drive technology and project management innovation.
ClassNKhas become one of the world's first classification societies to receive accreditation from the UK-based national accreditation body United Kingdom Accreditation Service as an EU MRV verifier. An EU MRV is an EU regulation on the monitoring, reporting, and verification of carbon dioxide emissions from vessels.
Electromagnetic Geoservices has entered into agreements involving the supply of data licensing and processing and interpretation services for 3D electromagnetic data offshore Norway and Mexico. Anticipated revenues total around $2 million.
Trelleborg's applied technologies operation has inaugurated its new purpose built, state-of-the-art facility in Retford, England. The new facility will be a Center of Excellence for the company's diversified polyurethane component manufacturing.
Element Materials Technology has agreed to purchase the assets of MTEC Mechanical Testing Services, a metallurgical testing facility based in Houston. MTEC's test equipment and employees will be integrated into Element's nearby Oil & Gas Materials Technology Center. The latter is said to offer state-of-the-art equipment for machining, materials testing, fracture mechanics, corrosion, weld procedure qualification testing, failure analysis and air emissions testing. It operates both destructive and non-destructive testing laboratories; tests a wide range of metal alloys, thermoplastics, composites and elastomers; and offers large scale and capacity sour service testing capabilities.
Subsea Global Solutions has acquired All-Sea Underwater Solutions, creating a provider of underwater ship maintenance, repair and marine construction solutions.
Orbital Gas Systems North America's headquarters and manufacturing center in Houston have been awarded the ISO 9001:2008 quality management certification.
L&N Scotland, an Aberdeen-based subsea manufacturer, has upgraded its ISO 9001:2008 certification to the new international quality standard ISO 9001:2015.
STEP Oil & Gas has moved to new facilities in Rio das Ostras, Rio de Janeiro.
In association with its ongoing "Be an Engineer" initiative,ExxonMobil is inspiring girls to explore coursework and careers in engineering through its 14th annual Introduce a Girl to Engineering Day program. This year's program will engage more than 1,000 middle-school girls across the country in a hands-on approach that allows students to experience the excitement of being an engineer.
BP Trinidad and Tobago LLC has awarded Peterson a five-year contract, with options for further extension, to provide integrated logistics services for its operations in Trinidad & Tobago. The scope of work includes integrated supply base operations management, logistics control planning and pipe yard operations. Peterson will implement its full suite of eLogistics applications and, together with BPTT, will develop and establish collaboration initiatives between BPTT and other operators in the region.
Shell has awarded READ Cased Hole a contract to provide cased hole logging services offshore the UK, Ireland, and Norway. Shell approached READ last summer to bid for the contract based on its performance as a subcontractor on a series of demanding wells in Tunisia.
The scope includes processing and analysis of cased hole logging data in high-pressure/high-temperature operations through READ's HP/HT caliper and multi-functional memory logging system, ZeroTime. This will allow Shell to record fluid temperature, pressure, gamma ray, and CCL response connected to mechanical intervention operations.
In a report to the US Department of Energy, theResearch Partnership to Secure Energy for America (RPSEA) has outlined economic findings of its Ultra-Deepwater and Unconventional Natural Gas and Other Petroleum Resources Research Program. The program was established pursuant to Title XI, Subtitle J, Section 999 of the Energy Policy Act of 2005. More than 170 projects managed by RPSEA generated more than $150 billion in direct economic value from jobs, royalties and revenue, and yielded more than $40 billion in environmental damage mitigation, the organization announced.
C-Kore Systems has delivered two further C-Kore subsea testing tools to Statoil. The tools are used on both fault-finding and construction campaigns to confirm the health or find faults in all types of electrical assets, including umbilicals, EFLs, SCMs, and distribution units.
WintershallNorge has awarded AGR a feasibility study to evaluate well design solutions for the Barents Sea. AGR will monitor and identify the optimum design and the drilling and testing techniques needed for efficient exploration activity in the region. In addition, it will assess emergency preparedness and risk management requirements.