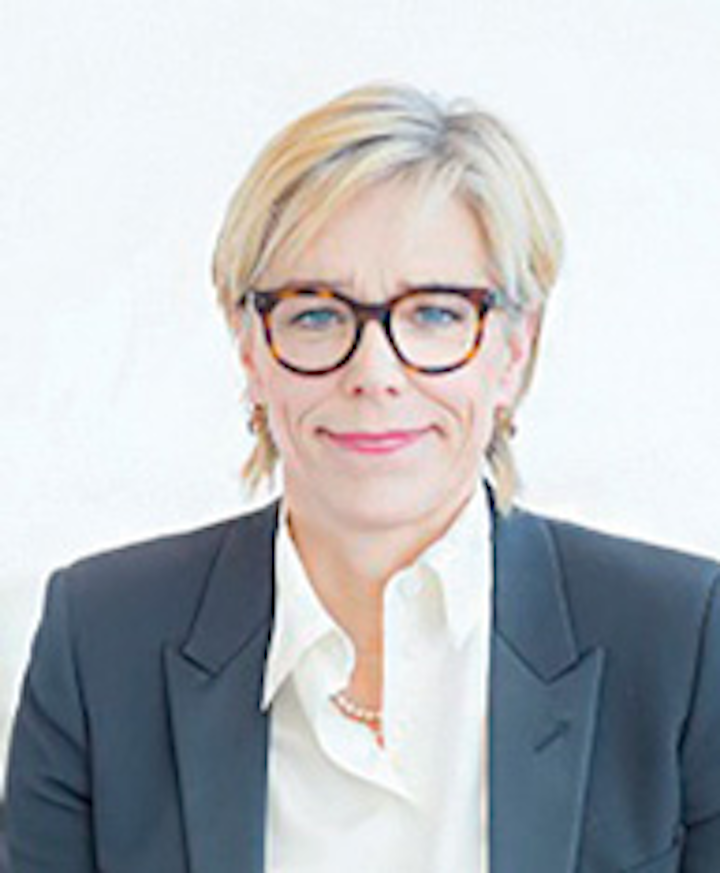 People
KrisEnergy Ltd. has appointedKelvin Tang as CEO. He succeeds Jeffrey S. MacDonald.
Paragon Offshore Ltd. has namedJames Swent III as president and CEO, George Sandison as chairman of the board of directors, Anirudha Pangarkar as senior vice president and COO, and Lee M. Ahlstrom as senior vice president and CFO.
DEA Deutsche Erdoel AG has appointedMaria Moraeus Hanssen as CEO and chairman of the Management Board. The appointment is expected to take effect in January 2018. She will succeed Thomas Rappuhn, who is leaving after 30 years at the company, including 12 years on the Executive Board and eight years as CEO.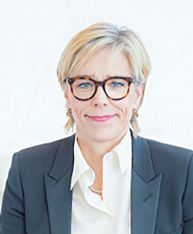 Hanssen
Golar LNG Ltd. has appointedIain Ross as CEO. He succeeds Oscar Spieler.
Lamprell has appointedJohn Malcolm as non-executive chairman, Debra Valentine as the chair for the Remuneration & Development Committee, and Mel Fitzgerald as the chair for the Nominations & Governance Committee.
KBR Inc. has appointedLieutenant General Wendy M. Masiello, USAF (Ret.) to its board of directors. She will serve on the Audit and the Health, Safety, Security, Environment and Social Responsibility committees.
The board of directors of Petroleum Geo-Services ASA has appointedRune Olav Pedersen as president and CEO. He succeeds Jon Erik Reinhardsen.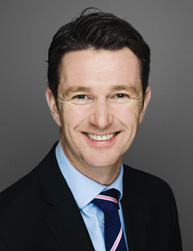 Pedersen
The Norwegian Petroleum Directorate has hiredTorgeir Stordal as exploration director.
The Bourbon board of directors has electedJacques de Chateauvieux as executive chairman, Gaël Bodénès as CEO, and Astrid de Bréon as CFO.
SOCO International plc executive directorsRoger Cagle and Cynthia Cagle have decided to retire in the second half of 2018 after more than 20 years with the company.
Well-Safe Solutions has appointedGraeme Murray as legal and commercial director, Glenn Wilson as chief technical officer, and Jim Christie as director of programs.
Weatherford International plc has appointedKarl Blanchard as executive vice president and COO. In this role, he will oversee all region and product line operations; quality, health, safety, security and environment; sales; engineering, research and development; and supply chain. The company has also named Roxanne J. Decyk and David S. Kingto serve on its board of directors.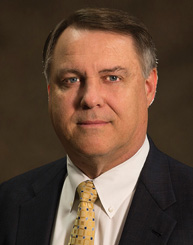 Blanchard
The International Marine Contractors Association has hiredDavid Bloom as director for client engagement.
McDermott International Inc. has appointedPhilippe Barril to its board of directors. He will serve on the company's Governance Committee.
Noble Corp. plc has namedJulie J. Robertson to its board of directors.
Westwood Global Energy Group has recruitedIan McDonald as a manager in the Aberdeen office and Boris Adokou as an associate in the London office.
Allan Palmerhas joined Aqueos Corp. as project manager - special projects.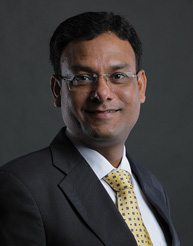 Gupta
AG&P has hiredAbhilesh Gupta as Global CFO and commercial head.
Sparrows Group has appointedMatt Corbin as regional operations director for the UK and Europe.
Ashtead Technology has appointedAnkit Munjal as regional sales manager in Singapore.
Styrk Bekkenes has stepped down as president of Palfinger Marine.
National Oilwell Varco Inc. has namedMelody B. Meyerto its board of directors.
Seanamic Group has appointedMartin Barnes as CEO.
Caley Ocean Systems has appointedDouglas Morrison as managing director and Keith Hamill as sales director.
UTEC has appointedCory Goodyear, Mick Elmslie, and Jonathan Watt as business unit directors across its Americas and Europe and Africa business units.
Danos has promotedClay Carter to coatings operations manager.
Suretank Latin America has hiredPaulo Fernandes Gurgel as senior consultant. In this newly created role, he will head up the company's operational cost savings program, Suresave, providing strategic support and advice to customers to help improve efficiency of their operations, and deliver value added propositions with immediate impact on cash management.
Advisian has appointedAdam Boughton to the newly created role of regional director Infrastructure, Europe, Middle East and Africa.
SpotSee has namedTed Harvey as vice president of global operations.
Steve Window has joined SIMWAVE, the maritime simulation center in Rotterdam, the Netherlands, as the manager for navigation.
Cosasco has appointedAnupam Sangal as vice president of Operations
Orbital Gas Systems has hiredJacob Tivey as trace measurement specialist, based in the company's Houston office.
Company News
Tenaris has opened its new 8-acre service center in Aberdeen. The facility includes pipe storage, an inspection facility, and an indoor warehouse to handle the management, preparation and delivery of OCTG, both casing and tubing. From this center, the company will provide a full range of logistics, storage, cleaning, and inspection services for OCTG and accessories, along with complete pipe management services such as Pipe Tracer, a pipe-by-pipe identification system that allows customers to keep track of their inventories and to update pipe status and service conditions.
Baker Hughes, a GE company and Yokogawa Electric subsidiary KBC are teaming up to provide a combination of process simulation, asset performance management, and operational software solutions to the oil and gas industry. This will use GE's Predix, the platform for the industrial internet, to deliver one unified view, thereby extending KBC's Petro-SIM process simulation modeling across the oil and gas value chain and providing connectivity between operations, assets, people, and business processes. Integrating KBC technology with BHGE's digital solutions should help clients reduce bottlenecks in facilities, processes and equipment, BHGE claims, thereby optimizing production and lowering risk. By integrating data analytics connected by seamless workflows between facilities and operations, the company adds, time spent on analyzing operations will be significantly reduced.
CEFC China Energy Co. and Glencore/QIA have agreed to acquire a 14.16% stake in Russian state-controlled oil company Rosneft. The transaction has preliminary approval from the National Development and Reform Commission of China, although completion remains subject to final negotiations and the receipt of regulatory approvals from relevant government authorities.
NEL has started construction of its £16-million ($19.7-million) Centre of Excellence (CoE) for subsea development in central Scotland. The company says that the new high-pressure multiphase flow test facility will have the largest test range in the world. The testing range includes single-phase, multiphase and dry gas, at operating pressures up to 150 bar (2,176 psi) - doubling current existing capabilities to replicate subsea production conditions. The new CoE building will span 1,600 sq m (17,222 sq ft), and contain a £1.45-million ($1.9-million), full production scale separator, with an operating weight of 270 metric tons. It will facilitate company-led industrial projects and product development, SME support, hands-on industry training, and academic research. The center will also create at least 17 new jobs and safeguarding a further 82.
Total has awarded Sparrows Group a three-year contract to supply crane maintenance and engineering services at four of its fields in Angola's deepwater block 17. Sparrows will implement planned maintenance routines and provide all major preventative maintenance, and associated engineering for the associated Girassol, Dalia, Pazflor, and CLOV FPSOs, servicing a total of 14 cranes. Its bases in Aberdeen and Talatona and Malonga in Angola will collaborate on the new contract.
ADV Integrity Inc. (ADV) recently launched to work with technology companies serving the gas and liquid transmission pipeline market. By understanding market needs and using advanced engineering methods, ADV evaluates technology and technology-oriented services to reduce risks for an industry where reliability is critical.
Anadarko Petroleum has contracted Matrix Risk Control to provide training for its staff in Mozambique. Matrix will develop and deliver incident investigation training for up to 90 staff members over the remainder of this year, tailored to Anadarko's requirements. The operator is seeking to implement consistent incident investigation standards throughout its African operations. Matrix's incident investigation courses are IOSH-approved and delivered by IOSH-certified instructors. The company, established in 2009 by former senior police officers, devises training programs and support services to help organizations manage their operational risk.
Fugrohas announced plans to establish a Hydrography Centre of Excellence in Houston. The center will handle a wide range of hydrographic project types, including nautical charting, cable routing, and Law of the Sea boundary claims.
Qinterra Group's North Sea well intervention subsidiary Altus Intervention and its international division Qinterra Technologies have been combined into a new well services provider. The new entity, based in Stavanger, will be known as Altus Intervention, and employs 1,000 staff across the UK and West Africa, Norway and Denmark, the Americas, Middle East, and Asia/Pacific. It will offer an enhanced range of emerging and field-proven well intervention technologies, tools, and services to the oil and gas industry, with established innovation centers in Stavanger and Houston.
LQT Industries LLC has finished the construction and outfitting of two single-lift accommodations projects for two oil and gas companies. The first project completed is a three-story newbuild single-lift accommodations facility for a company in South America. The second project completed is a refurbishment of a two-story single-lift accommodations facility for a platform in the Gulf of Mexico. The company said both projects were completed on schedule and on budget and were built at topsides facilities in Louisiana and Texas. LQT's work scope included project management, procurement, and execution of outfitting the entire interior of the accommodations facilities, including insulation, walls, flooring, plumbing, joinery, HVAC, and electrical installation and integration.
ROV services providerM2Subsea has opened a new purpose-built test tank at its base west of Aberdeen. The indoor fresh water tank, which can hold 73,600 liters (19,443 gallons) of water, has been created for testing ROVs and ancillary equipment, allowing the company to have total control from planning to completion of testing. However, the facility is also available for subsea manufacturers and service providers to rent, with or without M2 Subsea's ROV fleet. One user to date for product testing is Acteon Group. The test tank, which is within an existing workshop, is 8 x 4 x 2.3 m (26 x 13 x 7.5 ft) and can accommodate both work-class and observation ROVs. Other features are a gantry crane with an S.W.L of 15 tons, and an independent 415-V three phase 200-A power supply for testing equipment, along with forklifts for unloading/loading requirements.
Swedish-basedDellner Brakes has acquired US brake and clutch company Gummi USA. This acquisition, the first in Dellner Brakes' 50-year history, will enable the company to expand its product offering worldwide and also strengthen the company's distribution in North and South America.
Lundin Norway has contracted ASCO Norge to provide comprehensive supply base services for all the operator's activities in the Barents Sea. ASCO's Hammerfest base in northern Norway will handle the program, which could run for eight years.
Acteon Group Ltd. has signed a definitive agreement to purchase Viking Seatech from Actuant Corp. Viking Seatech is a temporary and permanent mooring services provider. The acquisition broadens Acteon's existing mooring business with a local presence in both Australia and Indonesia. Acteon has also agreed to sell Mirage Machines, a manufacturer of portable machine tools, to Actuant. The two transactions will close simultaneously and are subject to customary regulatory approvals and closing conditions.
Statoil has commissioned Survitec to provide leased lifejackets and immersion suits for offshore personnel on the Mariner oil field development in the UK's East Shetland basin. Survitec will kit operatives in 1000 Series passenger suits and MK50 lifejackets. The suits are said to feature a lightweight design for optimum fit – the company will in addition provide integrated air supply systems and survival items such as a light and whistle.
Eni has signed a cooperation agreement with China National Petroleum Corp. The two companies plan to collaborate in oil and gas exploration and production, gas and LNG, trading and logistics opportunities, refining and petrochemicals, both in China and overseas.
Eni Norge and Statoil have jointly contracted Bristow Norway to provide helicopter services in the Barents Sea over a five-year period, starting next September. The contract scope includes one helicopter for crew changes and one search and rescue helicopter, both of the Sikorsky S92 type, plus services related to crew changes. Bristow will supply these from a base in Hammerfest, northern Norway.
Electromagnetic Geoservices has entered licensing agreements related to 3D controlled source EM multi-client data in the Norwegian Barents Sea. The combined revenues are around $1.5 million.
Unique Group has executed a dealer agreement with Norwegian-based Kongsberg Maritime AS. As part of the agreement, Unique Group's Cape Town office will offer Kongsberg Maritime's underwater mapping and navigation solutions to customers in Nigeria and Kenya.
Inspection groupBluestream and unmanned aerial vehicle operator Skeye are teaming up to provide visual inspection services and geographic data acquisition for offshore assets using UAVs.