People
Tullow Oil has appointedPaul McDade as CEO. He succeeds Aidan Heavey, who becomes chairman. Simon Thompson and Ann Grant have retired from the board and Jeremy Wilson has been appointed as senior independent director.
Sembcorp Marine Ltd. has appointedWilliam Goh Khor Boon as director, Group Finance; Royce Lim as head of Repairs & Upgrades; and Samuel Wong as head of Offshore Platforms.
Topaz Energy and Marine has appointedMartin Helweg as COO, Hicham Hachkal as human resources director, and Robert Desai as chief commercial officer.
John Kennedy has resumed his role as non-executive chairman of Lamprell.
The Stone Energy Corp. board of directors has appointedJames M. Trimble as interim CEO and president. He succeeds David H. Welch, who has retired after more than 13 years of service to the company. The board also has appointed Keith Seilhan as COO.
The National Ocean Industries Association (NOIA) board of directors has electedDavid H. Welch as chairman and John Gellert as vice chairman for the upcoming 2017-2018 term.
Also during its Annual Meeting, NOIA elected 16 industry leaders to its board of directors.
Appointed to first term on the board are:Chris Beckett, CEO, Pacific Drilling; Kenny Lang, president and COO, Ridgewood Energy Corp.; Mike McCauley, operations GM, Arena Offshore; David de Roode, senior vice president, Lockton Marine & Energy; Douglas Stephens, president and CEO, Frank's International; and Jim Wicklund, managing director, Credit-Suisse, LLC. Reappointed to the board for a second term are: Erik Bartsch, exploration manager, Gulf of Mexico, Shell Energy Resources Co.; Cornelius Dupré, chairman and CEO, Dupré Energy Services; Bill Flores, Houston, TX; Cliffe Laborde, managing member, Laborde Marine Management; Mark Meunier, vice president, Kiewit Offshore Services; Lee Orgeron, Montco Offshore; and Will Pecue, president, Taylor Energy Co. Appointed to the Executive Committee of the board of directors are: Robert Abendschein, vice president, Deepwater Americas, Anadarko Petroleum Co.; Erik Bartsch, Exploration Manager, Gulf of Mexico, Shell Energy Resources Co.; Matt McCarroll, president and CEO, Fieldwood Energy; and David Williams, chairman, president and CEO, Noble Corp.
Mike Gilliam has joined FairfieldNodal as vice president of Operations, Fairfield Seismic Technologies, and will oversee the operations project management and crewing functions for the Data Acquisition unit. Richard Bottomley has joined the company as strategic account director, Fairfield Seismic Technologies; and Simon Hayter has joined as vice president of Business Development, Fairfield Seismic Technologies. Brian Adams has assumed the role of technical sales manager, Fairfield Seismic Technologies; and Andrew Lewis has joined as manager of reservoir services.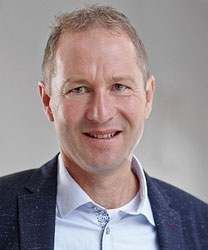 Omann
The MacArtney Underwater Technology Group has appointedClaus Omann as CEO, effective Aug. 1, 2017. He succeeds Niels Erik Hedeager, who will take over as chairman of the board of directors.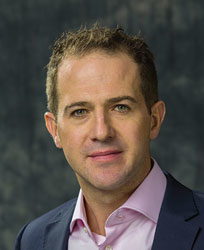 Stewart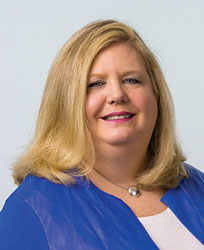 McNichol
Wood Group has appointedAndrew Stewart as CEO of the Asset Life Cycle Solutions business in the Western region, Michele McNichol as executive president - integration, and Grant Angus as CFO for its Specialist Technical Solutions business.
Kirk Hoffman has joined 80:20 as director for the Americas region.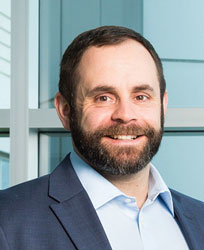 Hardey
M² Subsea has appointedPaddy Hardey as US general manager and senior vice president of commercial.
Vallourec has hiredBarthélémy Longueville as chief digital officer.
Steve Phimister has joined the Oil & Gas UK board of directors.
Delmar Systems Inc. has promotedJohn Shelton, P.E. to vice president of Engineering, and Robert Garrity, P.E. to engineering manager/chief engineer.
Danos has chosenScott Theriot as staff employee of the year. Theriot is the operations manager for materials management as well as senior account manager for the company's Shell account.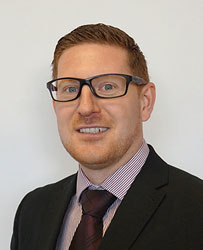 Chesney
Sulzer has appointedSteven Chesney as sales director for the UK market.
Topsides, Platforms & Hulls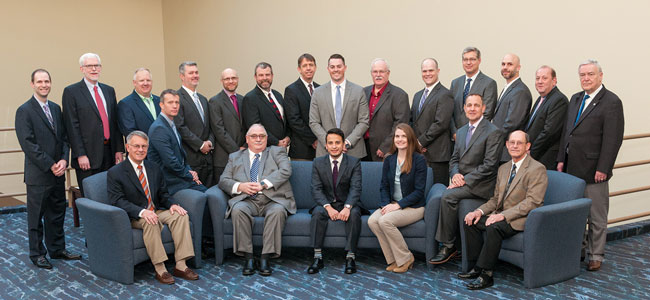 2017 Topsides, Platforms & Hulls Advisory Board
Standing from left to right: Conference Director, David Paganie, PennWell; Curtis Lohr, Shell; Jeff Dice, Jeff Dice Consulting, LLC; Eric Wensel, Wood Group; Lars Ronning, Statoil; Alec Johnson, Petrobras; David Brubaker, Jacobs Engineering; Advisory Board Chairman, Nathan Davidson, Williams; Scott Key, WorleyParsons; Jonathan Brewer, Stress Engineering Services; Tad Mulder, Schlumberger; Ross Hancock, Anadarko; Boyd Howell, MODEC; Peter Lovie, Peter M. Lovie PE, LLC
Sitting from left to right: Renard Falcon, Chevron; Mike Clarke, Murphy Exploration & Production; David Castle, Hess Corporation; Adrian Ortega-Andrade, TechnipFMC; Loriana Morris, KBR; Matt Sellers, Kiewit Offshore Services; Stafford Menard, Audubon Engineering Solutions
Not pictured: James Deaver, Oil Field Development Engineering; Murray Burns; Kevin Raatz, TechnipFMC; Jeff Rushing, Noble Energy; Carlos Mastrangelo, SBM Offshore; Thomas Kolanski, BW Offshore
The 2017 Topsides, Platforms & Hulls Conference & Exhibition was held at the Ernest N. Morial Convention Center in New Orleans, Louisiana from Feb. 21-23. The event attracted 1,028 attendees and featured the addition of an FPSO track. Hundreds of colleagues and exhibiting companies benefitted from this high-level, two-track technical conference and exhibition and connected with key decision makers and technical experts directly involved in the topsides and marine design industry. Over three days, the event featured presentations covering technical issues, business challenges and future trends, plus showcased an exhibition of products and services from more than 38 key engineering firms, contractors, suppliers and service providers.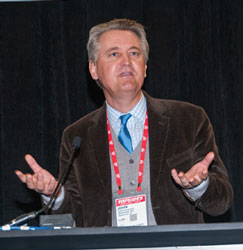 John Greeves, Versabar, best presentation award winner for the Topsides, Platforms & Hulls Track.
For the Topsides, Platforms & Hulls Track, John Greeves of Versabar won the best presentation award for "Decommissioning of the Red Hawk Spar," and Rick Fowler of LLOG won the best presenter award for his presentation "Improving Project Economics using Standardization."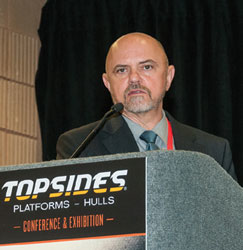 Carl Webb, Shell, best presentation award winner for the FPSO Track.
For the FPSO Track, Carl Webb of Shell won the best presentation award for "Stones Mooring and BTM Installation," and Jonathan Cabrera of Shell won the best presenter award for his presentation "Stones - Engineering a World Record Setting FPSO."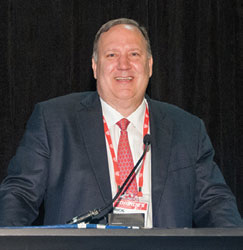 Rick Fowler, LLOG, best presenter award winner for Topsides, Platforms & Hulls Track.
The annual event will be held on Feb. 6-8, 2018, at the Moody Gardens Hotel & Convention Center in Galveston, Texas.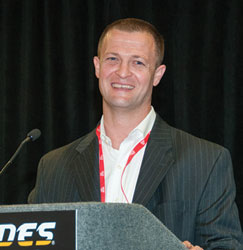 Jonathan Cabrera, Shell, best presenter award winner for the FPSO Track.
In memoriam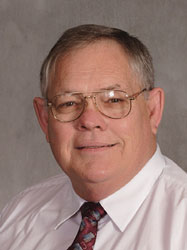 Stewart Jr.
TAM International Inc. retireeEdwin O. Stewart Jr.has passed away. Stewart spent 25 years as president of Stewart Well Service, a company he owned, before joining TAM in 1988 as service manager. He held various positions throughout his 21 years at TAM, culminating his career as manager of alliance development. He retired from TAM International in 2009. He served on the board of directors of the Gulf Coast Chapter of the Association of Oilwell Servicing Contractors and was a long-term member of SPE.
Company News
Delek Group's takeover bid for Ithaca Energy has been successful, with the Israeli company now owning 94.2% of Ithaca's issued common stock.
Hess has contracted aviation group Bristow U.S. to provide medevac and search and rescue (SAR) services in the Gulf of Mexico. This is Bristow's second contract to provide full SAR services in the region. Hess joins Shell Offshore as the second member of the new SAR consortium formed by Bristow, which guarantees SAR and medevac response to members 24 hr/day, seven days a week, covering their entire GoM operations. Bristow will operate the new service from its SAR facility at the South Lafourche Airport in Galliano, dedicating a Sikorsky S-92 and a Leonardo AW139 aircraft to the contract. The S-92 is said to be the only all-weather heavy SAR aircraft operating in the GoM, with the speed and extended operational range to reach ultra-deepwater rigs and installations, and the capacity to respond quickly to multiple-casualty situations.
McDermott has contracted Exovato provide a range of testing services for its offshore fabrication projects. Exova will manage the program from its laboratory in Abu Dhabi, with support from Al Futtaim Exova Metallurgy in Dubai. The scope includes weld procedure qualification; welder qualification; coatings procedure approval; and component forensic analysis to support McDermott's structural and pipeline production welding facility. Exova will also conduct tests to provide the qualifications, including mechanical, fracture mechanics, and sour gas corrosion tests, as well as coatings and failure analysis.
Keppel Offshore & Marine (Keppel O&M) has entered into a term sheet agreement with Damen Shipyards Group concerning the proposed sale of its Rotterdam-based shipyard, Keppel Verolme. This follows a strategic review by Keppel O&M designed to rationalize its global network of yards. Keppel Verolme has around 250 employees. Damen intends to retain these staff and continue the yard's activities. The parties will work toward finalizing definitive agreements, and aim to close the transaction by mid-year.
Tiger Offshore Rentals has acquired Comea Imprianti Industriali's fleet of DNV-certified offshore cargo carrying units in Italy. In addition, the two parties have entered into an agency agreement under which Comea can re-rent Tiger's DNV-certified CCUs, offshore baskets, containers, skips, cuttings boxes, tanks, and carriers to its customers.
Global Diving & Salvage, Inc. has opened a new office in Juneau, Alaska.
Submarine cable system implementation companyWFN Strategies has achieved accredited certification to the ISO 9001 international standard for quality management.
Ocean Infinity has awarded 4D Nav the contract for InfinityView, a mission planning and monitoring software for its multiple autonomous vehicle systems.
Emerson Automation Solutions has donated licenses of its reservoir characterization and engineering software, Roxar RMS and Roxar Tempest, to two prominent Indian universities - the Graphic Era University in Dehradun and the Maharashtra Institute of Technology in Pune. In return, the two universities will produce a number of technical and academic papers on the technologies.
Speedcast International Ltd. has won two new systems integration projects with a leading fabricator for the oil and gas industry. The company has been named telecoms systems integrator, responsible for all telecommunications components. Under the terms of the agreements, Speedcast will design, integrate, test and deliver the entire communications systems solution. The first of these projects is in support of a new wellhead platform to be located offshore Brazil and the telecom package includes 14 systems. The second of these projects is for a new pipeline support platform to be located in the Gulf of Mexico and the telecom package includes 19 systems. These systems include elements such as wide-area and local-area networks, closed-circuit television, company phone, public address and general alarm, television receive-only and meteorological monitoring.
Aqualis Offshore has opened an office in Taiwan to support local offshore wind and oil and gas developments.
TheGulf of Mexico Alliance's Gulf Star Program has entered into a partnership with Anadarko Petroleum Corp. to invest in projects that support a healthy and productive Gulf of Mexico.
Well-Centric and Hunting have won a £5-million ($6-million) contract for the maintenance, storage and recertification of equipment for a major North Sea exploration and production operator. The three-year contract has the option of two further two-year extensions.
Robert Gordon University has launched a new set of online short courses to help professional development and address skills needs within the oil and gas industry. The first course in the new suite is "Planning for Decommissioning: Fundamentals." It has been prepared by industry experts and uses a roadmap, which guides participants though the stages of work from late life, cessation of production, removal and finally to dismantling and disposal. The course has been developed in collaboration with the Oil & Gas Authority, the Department for Business, Energy and Industrial Strategy and the Health and Safety Executive.