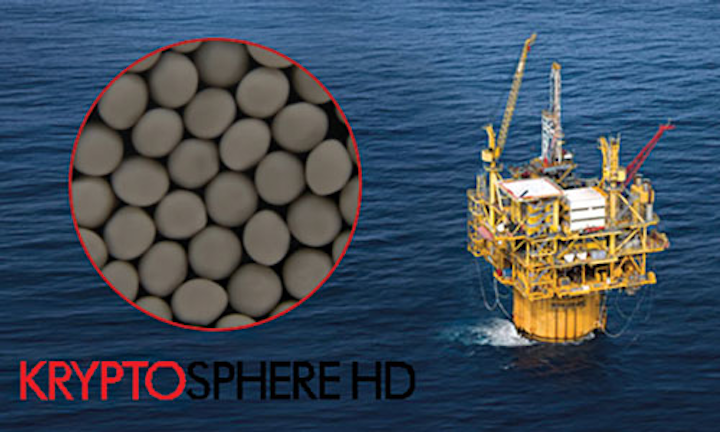 CARBO Ceramics Inc. reports that its KRYPTOSPHERE HD product has been utilized by all major E&P companies operating in the Gulf of Mexico for deep, high-stress wells.

The company says that KRYPTOSPHERE HD is an ultra-conductive, high-strength ceramic proppant. It was initially engineered to solve the production and completion challenges for Gulf of Mexico Lower Tertiary development, where wells can experience a closure stress range from 12,000 to 20,000 psi. This technology results in higher production and estimated ultimate recovery, maximizing the operator's return on investment.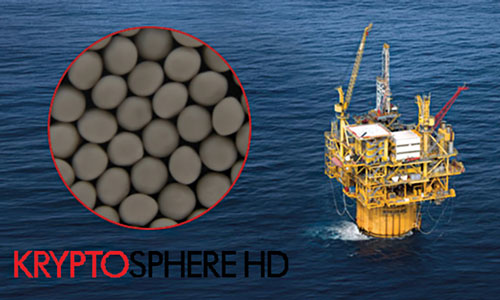 CARBO says that KRYPTOSPHERE HD can help increase completion tool life, reduce rig downtime, and deliver cost savings for the E&P operator. (CARBO Ceramics Inc.)
In addition to its production enhancement capability, CARBO says that KRYPTOSPHERE HD's unique durability, smoothness and sphericity make it more resistant to cyclic loading and acids and significantly less erosive on frac pumps and downhole tools. These benefits translate into increased completion tool life, reduced rig downtime and overall cost savings for the E&P operator. According to CARBO, one company has reported that KRYPTOSPHERE HD is enabling a multi-fold increase in tool life.
"This is an important milestone for KRYPTOSPHERE HD with all super majors in the Gulf of Mexico now having utilized the technology," said Don Conkle, vice president of marketing and sales, CARBO. "We are receiving very positive feedback from our clients. Production results are exceeding their expectations on these prolific wells and they are also realizing a substantial reduction in completion equipment wear-and-tear, resulting in lower risk and cost."