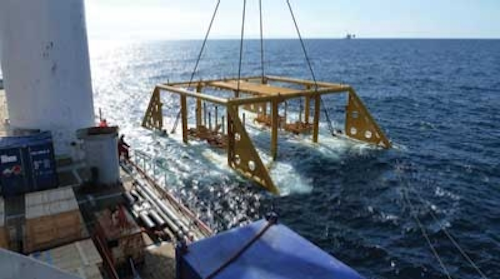 John Hoffman
Black Elk Energy LLC
When a storm comes through the Gulf of Mexico, operators typically hire fixed wing aircraft to do flyovers from a relatively high altitude trying to assess whether their platforms are present and intact, and whether there is any pollution and/or damage on or around a structure. If you have a large number of platforms, which Black Elk does, how do you establish a priority for where to go first? If you fly all over the Gulf based on some arbitrary criteria, it may take two or three days before you find an issue of pollution or can take steps to mitigate damage. That is two or three days of lost time and potential environmental harm that could have been mitigated by quicker response.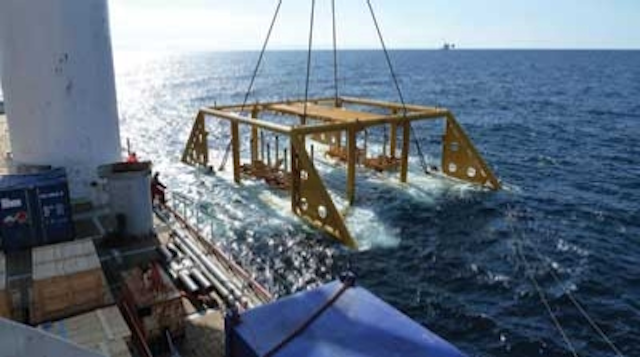 A Web page provides visual status updates of GoM assets to facilitate efficient and effective mobilization of resources after a storm.
Black Elk has developed a way to prioritize this post-storm platform assessment. Using waterproof sensors that simply attach onto a platform somewhere convenient, like a helideck for example, Black Elk receives continuous signals from each platform. That signal is displayed on a map that becomes highly useful during impending and post-storm activity and recovery efforts.
If at some point during or after a storm the signal from one of those transponders is lost, Black Elk's team would fly to that location first to be a first mover on a pollution event. It is a proactive way to know where trouble may exist and affords the operator a direct path for correcting any pending issues without unnecessary delay.
The theory is that if the pinger (signaling device) is under water it will not send a signal to the satellite receivers and the BEE team.
"If Black Elk is to distinguish itself as an exceptional company operating in the Gulf, said CEO John Hoffman, "it is important to have a strategy in place that generates quick reaction to the potential of an incident. The quicker that the situation is identified, the quicker the right resources can get to the location to minimize any harm to daily operations. These (pingers) are just another example of our efforts to protect our employees, our offshore communities, and the environment."
During a storm, Black Elk can have a map up and live on a computer screen to assess potential downed or damaged assets. The initial signal may be lost because of heavy cloud cover, but towards the end of the storm, as it goes onshore, there should be a very clear green light that indicates the platform is online, or at least above water. A blue light suggests a loss of communication and that the asset is under water.
Black Elk can further prioritize flights based on the production volume from each location. If there are three locations with blue lights, the oil location with the greatest production is the highest priority simply because it has the greatest potential for environmental harm. Quick action affords the best outcome, so these three platforms would be the first ones to assess for corrective action.
The satellite pingers provide a low cost system that gives invaluable insight during the storm season. Proactive measures to mitigate potential incidents do not have to be expensive to provide valuable information. The device is a small brick. It pings every two to four hours; the battery lasts about six months, so Black Elk keeps the pingers on all year.
Typically an operator would have to wait well after the storm clears the beach before getting a fixed wing aircraft scheduled and sent out to locations. Normally it is a day or two after the storm before helicopters start flying. Knowing where to go first would allow Black Elk to be a rapid first responder to a potential pollution event. These satellite pingers allow Black Elk to make the telephone calls and get the resources headed in the right direction.
The satellite pingers are a low-cost way to take proactive mitigation measures.
More Offshore Issue Articles
Offshore Articles Archives
View Oil and Gas Articles on PennEnergy.com