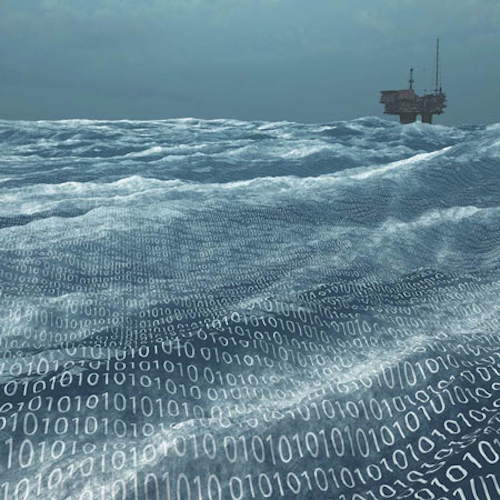 GE, Meridium introduce production asset reliability tool
Paula Hollywood
ARC Advisory Group
Unscheduled downtime is the biggest performance issue facing oil and gas organizations. According to an oil and gas industry executive, one hour of unscheduled downtime at his organization cost upward of $1 million.That means every precious minute waiting for data to make a decision costs in excess of $16,000. The increased amount and complexity of automation equipment currently in use in offshore facilities requires a strategy for managing asset performance. It requires an approach that leverages the power embedded in various operations and maintenance applications to improve asset availability and utilization within the collective constraints of the enterprise. Such an approach enables decision-makers to view information in a timely manner and in a context that optimizes production, reduces the maintenance spend, improves equipment reliability, and reduces risk.
It is the responsibility of the reliability engineer (RE) to orchestrate this effort. In order to be effective in the role, he/she needs tools to help identify issues, evaluate and prioritize them, execute remedial actions, and ultimately improve the process. The functionality embedded in leading enterprise business solutions such as Production Asset Reliability (PAR), jointly developed by leaders in their respective fields, GE's Bently Nevada product line and Meridium Inc., offers a solution for the acquisition, storage, and management of the vast amounts of data required for a successful asset performance management (APM) program.
ARC has conducted a number of surveys in its coverage of the APM domain. When asked to rate the drivers for managing assets, respondents consistently indicate improved uptime as the leading driver, followed closely by increasing asset life and reducing maintenance costs. These drivers relate directly to financial performance uptime improves the P&L statement due to greater asset availability and lower losses resulting from unplanned downtime. Increasing asset longevity helps the balance sheet with deferred investments. Improvements in safety assist in reducing risk.
A new driver in the 2015 survey, visibility to manage, ranked highly. This indicates a transition toward greater reliance on information as the convergence of IT and OT intensifies. This shift reflects a greater need to connect process, production, and maintenance data to provide a holistic picture of operations to make smarter decisions more quickly.
The primary responsibility of the RE is to identify and manage asset risks that could adversely impact operations. However, actual responsibilities will vary according to the enterprise and the maturity of its APM program. For example, in large enterprises with mature APM programs, analysis of asset health data is the primary responsibility of the RE. In contrast, in smaller enterprises with less mature APM programs, the RE may shoulder responsibility for directing the entire APM program.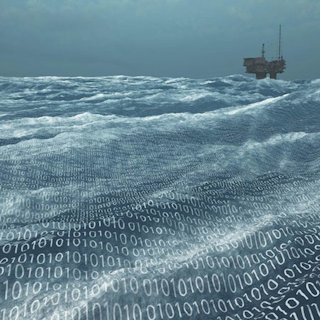 GE and Meridium say that the new Production Asset Reliability (PAR) product offers a solution for the acquisition, storage, and management of the vast amounts of data. (Courtesy GE Oil & Gas)
In the course of his/her duties, the RE must collaborate with cross-functional teams to resolve problems, optimize output, reduce costs, develop tactical plans, and prioritize opportunities that support asset availability goals. He/she must also work with project engineering to ensure reliability and maintainability of new and modified installations. In addition to being an engineer and collaborator, the RE must be a proactive problem solver, troubleshoot and resolve complex issues, diagnose technical problems, and employ various analysis techniques to identify solutions. The RE must be knowledgeable of the planning function, understand failure mechanisms and analysis techniques such as failure modes and effects analysis and root cause analysis, apply predictive maintenance technologies, and support safety and quality efforts.
To the unfamiliar, the RE might appear a jack of all trades, but in reality these seemingly disparate disciplines converge in this role to lead the effort to deliver better outcomes. To be effective, the RE must have access to the right information at the right time. Fortunately, solutions to connect people, information, and devices to provide a holistic view of asset health to better manage plant operations, reliability strategy, and operational risk are now available.
GE and Meridium's collaborative PAR product is a fully integrated enterprise production equipment management and maintenance optimization solution. As a tool for the RE, PAR enables condition-based maintenance as it provides for data collection, analysis, and visualization of data from multiple sources to drive the right work at the right time.
The PAR solution marries GE's System 1TM condition monitoring and diagnostic applications with Meridium's suite of performance management applications to provide a holistic predictive monitoring solution designed to optimize efficiency through unified processes and decision-making. The power of PAR leverages GE's System 1TM for work identification and Meridium APM software for work evaluation, which in turn integrates with enterprise asset management solutions for work execution. An ecosystem of partners such as this has the power to transform standalone applications into a more robust, comprehensive solution that yields meaningful and actionable information.
For the RE, PAR enables proactive maintenance by enriching the context of sensor data and maximizing its potential to improve productivity and reduce operational risk by identifying problems, evaluating them, and executing remedial actions. Decisions regarding maintenance activities, planning, investment, and short-and long-term resource management can be made with certainty.
An efficient data collection system alone is not sufficient to effectively manage asset performance. The data must also be analyzed and work activities prioritized to align with enterprise objectives. An effective APM infrastructure requires solutions such as Production Asset Reliability to serve as the glue to connect sensors, strategy, and execution to enable access to information across the enterprise and within its various layers and provide enriched APM context to identify, evaluate, and execute the right work at the right time.
Schlumberger develops new real-time downhole flow measurement service
Schlumberger has introduced the ACTive Q CT real-time downhole flow measurement service, which delivers real-time injection diagnostics and treatment evaluation in just one run in a well.
"Fluid injection monitoring and placement often requires customers to reach conclusions through trial and error or time-consuming logging operations," said Amerino Gatti, president, Well Services, Schlumberger. "With the ability to measure pressure, temperature and fluid velocity in real time during interventions, the ACTive Q service improves our customers' understanding of downhole wellbore and reservoir behaviors while intervention is ongoing. This helps facilitate customers' decision making and improve the effectiveness of treatment placement."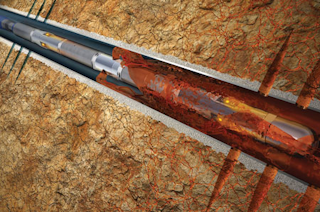 Schlumberger says that its new ACTive Q service couples fiber-optic telemetry and calorimetric flow measurements so that customers can evaluate flow rate data in real time. (Courtesy Schlumberger)
With the ACTive Q service, which couples fiber-optic telemetry and calorimetric flow measurements, customers and Schlumberger can evaluate the flow rate contribution to each interval, review the data in real time and adjust the pumping schedule as needed for diversion and subsequent stimulation stages.
The service has provided real-time flow measurement information for several operators in the Middle East, North Africa, and Central America.
For example, when a water injector well in the Sabriya field exhibited falling injection rates and an increase in injection wellhead pressure, Kuwait Oil Co. wanted to effectively target sections that needed stimulation or diversion while avoiding additional logging runs. Using the ACTive Q service, two primary thief zones at each extremity of the well were identified. The middle section that was not taking any fluid was targeted for acid placement. As a result, the wellhead injection pressure decreased from 1,000 psi to 0 psi with a constant injection rate of 8 bbl/min. In addition, the ability to combine real-time flow monitoring, injection profiling and acid stimulation in a single run significantly reduced costs by eliminating three days of operations.
Xodus launches new asset lifecycle screening tool
Xodus Group has introduced HAWXEYE, a new approach to asset lifecycle screening which allows operators to focus on investigating and preventing failures rather than locating and analyzing data.
Developed by Xodus engineers, the secure, cloud-based web app replaces complex and hard-to-share spreadsheets and is geared to screen assets for vibration, erosion and corrosion related issues. Complex data from monitors and piping and instrumentation diagrams is brought together into one user-friendly interface creating instantly accessible and transparent information for both internal company use and external reporting.
Xodus says that HAWXEYE can highlight poor design in the project and operations phases and detect the root causes of piping and pipeline failures and monitor reliability. By storing historical data throughout the asset and project lifecycles, the online tool allows concise data to be used to inform asset integrity management and continuous improvement programs.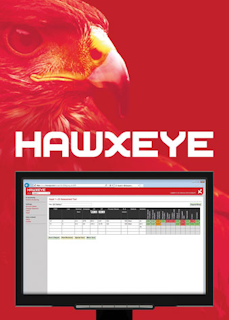 Xodus says that the HAWXEYE app can highlight poor design and detect the root causes of piping and pipeline failures. (Courtesy Xodus Group)
The online tool will automatically screen against industry standards and retains data so that it can be observed and audited at any time. This can avoid costly repair and replacement work, as well as the implications of lost production and project delays.
Graeme Rogerson, operations director at Xodus Group said: "Monitoring the condition of piping and pipelines with access to accurate information is vital, as seemingly small changes can rapidly lead to large-scale damage. Our research with operators showed that spreadsheets, the most common method of storing asset data, add time, complexity and frustration to the ability to screen and prevent failures effectively."
The firm says that HAWXEYE is fully scalable, from a single item to multiple assets and can be used by any organization facing piping and pipeline condition issues in difficult to reach equipment, which is a costly issue for the industry. Xodus says that the web app has a user-friendly interface that makes it instantly accessible for experts and non-experts alike. "Through its simple traffic light system, it highlights likelihood of failures and enables preventative action to be taken - a must in today's challenging and cost-constrained climate," said Rogerson.