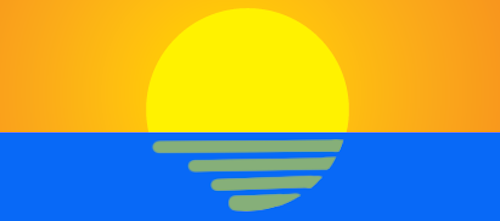 People
BP Group chief executive Bob Dudley will retire on March 31, 2020. The company has named Bernard Looney as his successor.
The National Ocean Industries Association has appointed Erik Milito as president. He succeeds Randall Luthi.
The King in Council has appointed Ingrid Sølvberg as director general of the Norwegian Petroleum Directorate (NPD). She will succeed Bente Nyland. The Ministry of Petroleum and Energy has not yet set the date for the transition. The director general position in the NPD is posted as a fixed term engagement of six years, with the option of an additional six-year period. Nyland's second term period expires at the end of the year.
US Secretary of Energy Rick Perry has resigned.
Craig Mueller, vice president and chief commercial officer of American Gilsonite Co., will succeed David G. Gallagher as president and CEO, effective Feb. 1, 2020. Gallagher will transition to special advisor and remain a board member.
Pål Kibsgaard has been formally appointed as chairman of the board of Borr Drilling Ltd. Kibsgaard succeeds Tor Olav Trøim, who will continue to serve as a director and has been appointed as deputy chairman.
Wood has appointed Stephanie Cox as CEO of its Americas business. She succeeds Andrew Stewart, who has been appointed executive president of strategy and development for the global business.
Tidewater Inc. has appointed Daniel A. Hudson as vice president, general counsel, and corporate secretary. He succeeds Bruce D. Lundstrom, who has resigned. In addition, Jeffrey A. Gorski has resigned as executive vice president and COO.
AFBE-UK Scotland chair Dr. Ollie Folayan has joined the OGUK's Diversity and Inclusion Task Group.
Robert N. Ryan Jr. has joined the Murphy Oil Corp. board of directors.
Jo Wetz, CFO of Element Materials Technology, will succeed Charles Noall as CEO, effective Dec. 31, 2019.
ONE SEA has appointed Riku-Pekka Hägg as chairman of its Management Board.
Expro has appointed Quinn Fanning as CFO.
Martin Greenslade has joined the Tullow Oil board and Audit Committee as a non-executive director.
Proserv has appointed David Currie as Group CEO; Davis Larssen as CEO of Proserv Controls; and David Nemetz as president of Gilmore, a Proserv Company.
Neptune Energy has appointed Pete Jones as vice president of operations for Europe.
Petrobras has elected Nicolás Simone as digital transformation and innovation executive officer.
Fugro has appointed Erik-Jan Bijvank as group director for Europe and Africa. He will start on Jan. 1, 2020.
T.D. Williamson has appointed Bill Rees as vice president, Western Hemisphere, and has promoted Chuck Harris to vice president, marketing and product management.
TDI-Brooks International Inc. has hired Richard Byno as director of Marine Operations.
Alex Goude has joined EnerMech as business development director for Europe. The company has also appointed Joe Lichon as president for the Americas region.
Dave Curtis has joined SPL Inc. as executive vice president of Corporate Strategy.
Kyle McClure has joined Airswift as CFO.
Zander Thornton has joined MDE Group as regional manager in Scotland.
Sulzer has appointed Marcelo Alves as president of Rotating Equipment Services in South America.
RelyOn Nutec has appointed Bob Donnelly as managing director for its UK business.
Ben Hunt has joined Siemens Gamesa as global head of corporate affairs leading the Corporate Communications & Public Affairs department.
Phoenix International Holdings Inc. has promoted Kent VanHorn to vice president for Global Submarine Rescue.
Crowley Shipping has hired Jorge Caez as director of chartering.
Tiger Rentals has appointed Paulo Silva Curto as business development manager for the Middle East.
Company News
Total plans to open a 'Digital Factory' in central Paris early next year. The 5,500-sq m (18,044-sq ft) facility will bring together up to 300 developers, data scientists, and other specialists to devise solutions to speed up the digital transformation throughout the company's businesses. Total's goals are to improve operations in terms of availability and cost; offer new services to customers, including better management and control of energy consumption; extend its reach to new distributed energies; and reduce its environmental impact.
Subsea 7 has acquired 4Subsea, a provider of technology and digital services to offshore oil and gas and offshore wind operators. The company will function autonomously within Subsea 7, maintaining its independent brand. It will also support Subsea 7's efforts to provide digital solutions to customers within its Life of Field and field development contracts.
TÜV SÜD National Engineering Laboratory has opened its new £16-million ($19.6-million) advanced multiphase facility.
Fugro has signed a memorandum of understanding with Underwater Survey Technology 21 to deliver marine site characterization services to the South Korean offshore wind farm market.
Rockwell Automation and Schlumberger have completed their joint venture, Sensia, which is said to be the oil and gas industry's first digitally enabled, integrated automation solutions provider. Sensia will operate as an independent entity, with Rockwell Automation owning 53% and Schlumberger owning 47%. of the joint venture.
Element Materials Technology has opened its expanded Center of Excellence for oil and gas materials testing in Houston. Following the integration of the Houston Exova laboratory and a $5-million upgrade in technologies and technical expertise with ISO 17025 and Nadcap accreditation, the company's Houston site now hosts 150 experts across eight departments.
Baker Hughes, a GE company has changed its name to Baker Hughes Co.
TechnipFMC has awarded Motive Offshore Group a three-year global offshore inspection and wire rope services contract, with extension options. To service the project, which involves work onboard 16 vessels, the company plans to expand its spooling and inspection team.
RPS has acquired seismic software services consultancy Reservoir Imaging Ltd. (RIL) for £4 million ($4.9 million). Based in Edinburgh, RIL employs its Osprey software suite to support planning and acquisition of offshore marine seismic surveys. Its service includes managing seismic interference to avoid timeshare and reducing the likelihood of aborted lines or costly re-acquisition.
Aberdeen Drilling School plans to open global training centers in Houston, Bergen and Stavanger in Norway, and Cuidad del Carmen in Mexico.
Dolphin Shipping Co. Pte Ltd., a Sembcorp Marine subsidiary, has agreed to divest its 50% shareholding interest in the capital of Pacific Workboats Pte Ltd. to PACC Offshore Services Holdings Ltd. for $679,464.
KOTUG International B.V. and Horizon Maritime Services Ltd. have formed KOTUG Canada, a joint venture company which will offer terminal and harbor towage services across Canada.
Cyberhawk Innovations Ltd. has acquired Arum's cloud-based software development team in Edinburgh.
Proserv has established two separate divisions – Proserv Controls and Gilmore, a Proserv Company.
James Fisher Offshore has established bases in Saudi Arabia and Dubai.
Gulfstream Services International has moved into its new Aberdeen headquarters.
MOL O.S.K. Lines Ltd. has joined the International Windship Association as a full member.
Oilfield Helping Hands (OHH) has now shared $5 million with oilfield families in need. Since 2003, OHH's mission has been to provide financial assistance to oilfield workers in financial crisis, who live or work in the designated territories of an OHH chapter through corporate memberships and fundraising events.